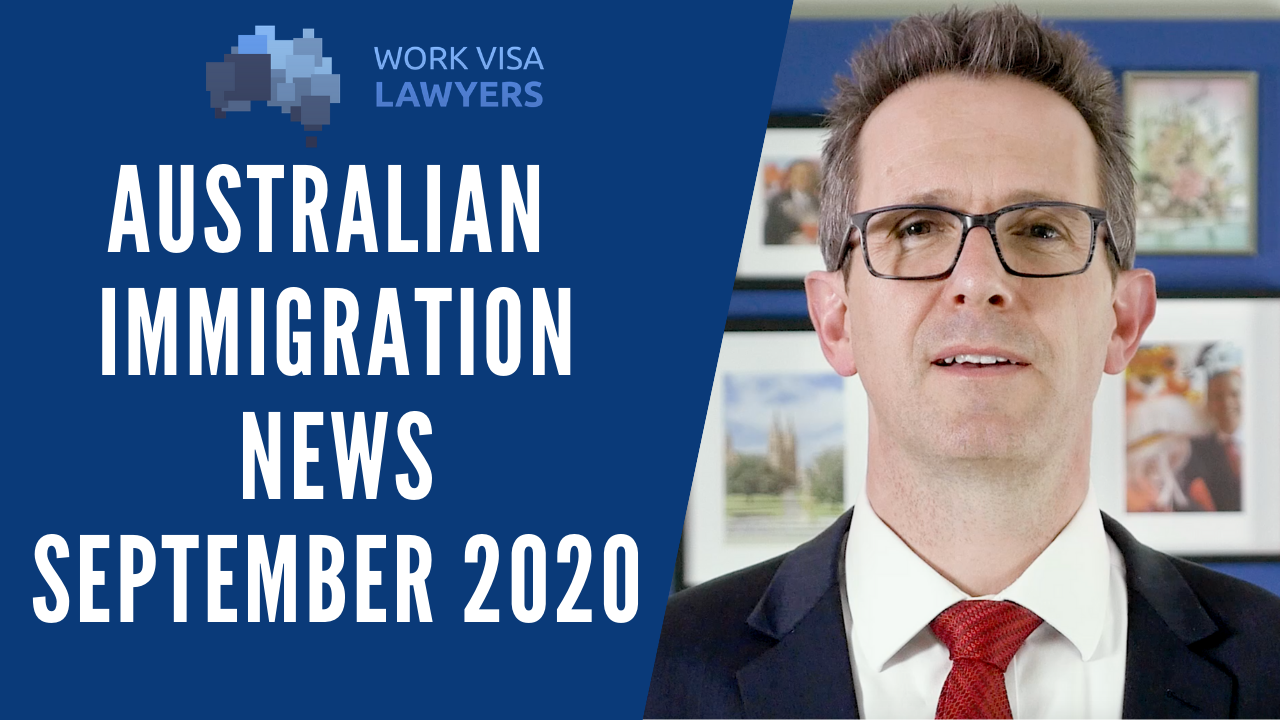 In the past few weeks, some Australian states and territories have opened for state nomination with limited places. There is a big focus on nominating applicants with 'critical skills' to help Australia's economic recovery post-COVID.
Critical Skills
In the past few months, there has been a lot of reference to 'critical skills' to contribute to Australia's post-COVID recovery. While occupations may vary, critical skills typically fall within one of the following:
critical or specialist medical services:

air ambulance
medical evacuations
delivering critical medical supplies

skills to maintain the supply of essential goods and services:

in medical technology
critical infrastructure
telecommunications
engineering and mining
supply chain logistics
agriculture
primary industry
food production
and the maritime industry

in sectors critical to Australia's economic recovery:

financial technology
large scale manufacturing
film, media and television production
emerging technology

critical skills in religious or theology fields
Click here to learn more about what 'critical sectors' mean and what visas may be relevant for those working in critical sectors.
The Australian Government has announced a new Priority Migration Skilled Occupation List (PMSOL) of 17 occupations that will be given priority and will be processed faster than other occupations.
2020-21 Occupation Ceilings
Unfortunately the occupation of accountants have been reduced to 1,000 places for 2020-21. However, there are increased opportunities for the following occupations:
Construction managers
Engineering managers
Mechanical & production
Early childhood workers
Special school teachers
University lecturers
State Nominations
Click here to learn more about the current state/territory nomination criteria.
Move to South Australia
Immigration SA has now rebranded to 'Move to South Australia'. South Australia also has a new process for state nomination applications.
Learn more about the new process by clicking here.
5 Year Visa for Hong Kong Passport Holders
International students and subclass 482 visa holders from Hong Kong will be eligible for a 5 year visa.
Click here for more information.
Global Talent Visa
The GTI visa is still being processed and has not slowed down. The Australian Government recently announced the creation of a Global Talent Taskforce to attract global talents to Australia.
There seems to be bigger opportunities for the GTI visa in this migration program year. Click here for the latest update on the GTI visa.
Do you need help?
Our team of experienced Immigration Lawyers and Migration Agents look forward to assisting you with your Australian visa or appeal.
Based in Adelaide South Australia, we provide Australian Immigration advice to people and businesses from all over the world.
If you require further information regarding your Australia visa options you can contact us through:
(08) 8351 9956 or +61 8 8351 9956 or This email address is being protected from spambots. You need JavaScript enabled to view it.