If you think you are eligible to apply for a Global Talent, take only 5 minutes to complete our free online Gobal Talent assessment form.
Our lawyers and registered migration agents will assess your eligibility and get back to you.
Global Talent Visa Program
The Global Talent visa is a visa program to attract highly skilled tech professionals in seven target sectors to Australia.
It uses the existing Distinguished Talent subclass 124 and subclass 858 visas. Please be aware, sucblass 124 is removed from 14 November 2020. The application may be applied for and granted regardless of applicant's location.
Learn more about the various Global Talent programs by clicking here.
Target sectors for Global Talent visa
The Department of Home Affairs has identified the 7 target sectors for the Global Talent visa program as:
From 17 December 2020:
Resources
Agri-food and AgTech
Energy
Health industries
Defence, advanced manufacturing and space
Circular economy
DigiTech
Infrastructure and tourism
Financial services and FinTech
Education​
The Department has indicated that they may accept expressions of interest from highly skilled individuals outside of the 7 target sectors, but these candidates are less likely to be successful.
What are the requirements?
Age requirement for Global Talent visa
There is no age requirement for the Global Talent visa program. However, if you are under 18 or over 55 years of age, you must show that you would provide an exceptional benefit to Australia.
English requirement for Global Talent visa
Applicants over 18 years old must show that they have at least functional English.
Each applicant who cannot show this will be required to pay a secondary visa application charge. This charge is currently around $5,000 per applicant.
Salary requirement for the Global Talent visa
Applicants must show that they are likely to earn or have the "ability to attract" at least $158,500 in Australia. We can help you demonstrate this requirement.
Recent PhD graduates may be considered as meeting the salary requirements based on their earning potential, rather than current earnings.
We may be able to help you demonstrate this requirement.
Australian nominator requirement for the Global Talent visa
Applicants must have an Australian person or organisation who will nominate them for the program. The nominator must have a national reputation in the same field as the applicant and attest to the applicant's skills.
Application process for Global Talent visa
To apply under the Global Talent program, applicants must go through two stages:
Expression of Interest
Visa application
An expression of interest must be submitted online via the Department of Home Affairs webform.
If you are successful with this first stage, you will be provided with a unique Global Talent identifier and invited to submit a visa application.
Once this happens, you can then proceed to lodge a subclass 858 visa (no matter you are offshore or onshore). The Department of Home Affairs has recently set the Immi Account system up so that these applications can now be lodged via Immi Account.
Further Information about the Global Talent Visa
You can some further information about the Global Talent visa at the following links:
Articles
Videos
How can Work Visa Lawyers help?
Work Visa Lawyers is highly experienced in all parts of the Global Talent visa application process. We are able to assist with all aspects of the application, and can also provide advice in relation to:
your eligibility for a Global Talent visa
documents to demonstrate your skills and ability to attract salary
finding an Australian nominator
Work Visa Lawyers will provide an eligibility assessment before advising you to proceed with a visa application.
Our team of experienced Immigration Lawyers and Migration Agents look forward to assisting you with your Australian visa or appeal.
Based in Adelaide South Australia, we provide Australian Immigration advice to people and businesses from all over the world.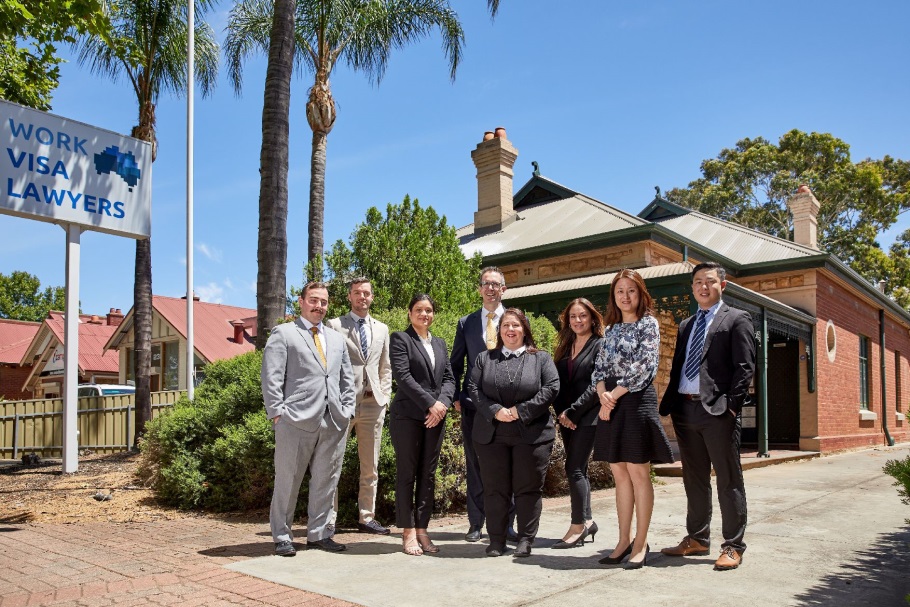 Book an appointment with one of our experienced Immigration Lawyers and Registered Migration Agents here.
Contact us on (08) 8351 9956 or +61 8 8351 9956 or This email address is being protected from spambots. You need JavaScript enabled to view it.