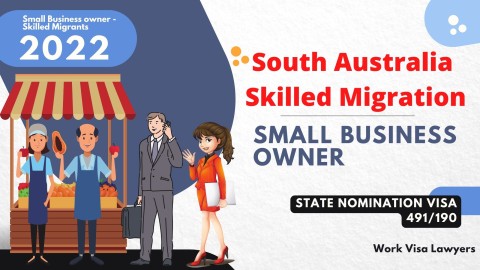 Australia Skilled Migration Program: Small Business Owner for Regional Skilled Visa 491 and Skilled Nominated Visa 190
The general skilled migration program in Australia has been the most popular program used by migrants to obtain permanent residency status.
Visas represented for this program can be named subclass 189 (skilled independent visa), subclass 190 (skilled nominated visa), and 491 (skilled regional) (the previous visa for 491 is 489 visa)
The skilled migration program attracts skilled migrants worldwide and onshore graduates and workers as its benefits that the country can bring to each family.
Not surprisingly, Australia receives thousands of applications every year under the skilled migration program, which is highly competitive.
Those who are not highly skilled in their occupation might consider the Small Business Owner (SBO) pathway to aim for permanent residency.
Queensland was the first state to launch this program, and it has been increasingly popular over the years.
As of July 2021, four states in Australia, Queensland, Tasmania, Canberra, and South Australia, have this program officially in place.
You may not be aware that South Australia even has this stream. Very few articles talk about the small business owner skilled migration stream in South Australia.
This blog will give you full details of the South Australia small business owner stream.
Before that, watch out video for the quick overview of the Small business owner stream South Australia 491/190