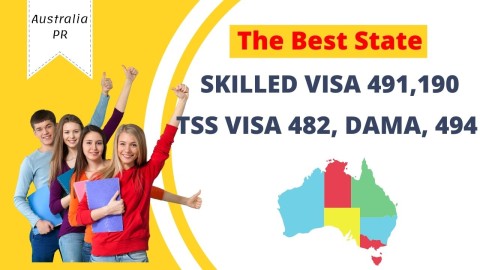 Read our latest Australian Immigration updates in April 2022 here >
Are you planning to study or work in Australia for its Permanent Residency?
Are you curently in Australia and seeking Australian PR pathway with your skill?
Today's topic is talking about the best state for skilled visa and employer sponsorship program.
Our opinion about the best state for each stream will be illustrated in the conclusion.
We have recently discussed the comparison of each state regarding its study life in Australia by the "where should I study" series.
Today we are going to look at the comparison of each state sponsorship program (Visa 491, Visa 190), and the employer-sponsored visa options (Visa 482, Visa 186...) for those who are working in Australia.