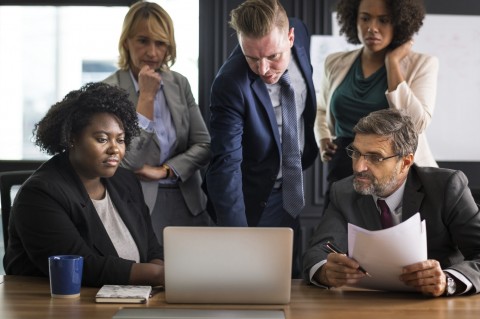 Business Visa
The subclass 188 Business and Investment visas are temporary residence visas. The 188 visa is an attractive business visa as it allows migrants to conduct business and investment activity in Australia or undertake entrepreneurial activity in Australia. Moreover, you would like to be a business owner, the subclass 188 business visa will allow you to manage a new or existing business in Australia.
Business visas require you to meet specified criteria in accordance with your stream. Once you have fulfilled the 188 temporary business visa you may be eligible to apply for the Business Innovation and Investment (Permanent) visa (subclass 888) to obtain permanent residency.
Business Visa Refusals
The Business visa process is one of the most complicated visas, it involves numerous financial reports, evaluation reports, and auditing reports.
It is important to note that Business visas can be refused at two levels. First, you must receive a nomination through your expression of interest (EOI). At this point, the Australian state or territory government can refuse your nomination. Second, once you have received your nomination, the Australian government, through the Department of Home Affairs, reviews your nomination and can issue a refusal at this point as well.
Before lodging a visa application, we always check the Regulations and PAMs to ensure our client meets all of the criteria. This list outlines specific areas where clients often fall short of the 188 business visa requirements, which results in a high risk of refusal.
If you have received a rufusal and are an onshore applicant you may be entitiled to the appeal and review process (Tribunal and Ministerial Review).
Below you will find 25 common reasons business visas are refused.
188A Business Innovation stream
1) Miscalculation of Expression of Interest (EOI) points, more than 65 points was not met.
Applicants may score their points higher without consulting professional advice. For instance, some subclass 188A visa holders automatically assumed that their overseas educational qualifications can give them extra points. Nevertheless, their qualifications may not meet Australian Qualification Framework (AQF) requirements.
2) You have a history of bankrupt, but do not explain in your submission
If applicants have experienced bankruptcy or been involved in a failed business or investment you must demonstrate in your submission. Officers will take into account the relevant criteria. Additionally, failure to disclose the bankruptcy information may demonstrate that you are not a proper person.
3) The business is run in a loss, you don't provide an explanation
If your business is run in a loss, you will need to show reasons and the likeliness the business to be successful in the long term.
4) Turnover is under AUD500,000
The minimum requirement for the Business innovation stream is that the applicant must have an ownership interest in the main business with an annual turnover of at least AUD 500 000 for 2 financial years.
5) The turnover in Auditor Report is not supported by Tax Lodgement Evidence
In order to obtain a reasonable level of assurance on the viability of the business, the Department will always take into account the factor as to whether the reported turnover is corroborated by tax documents.
6) The ownership of the business does not cover the previous 2 financial years
You need to be the owner of the business for at least 2 whole financial years, not calendar years.
7) You are not involved in the daily management
You must exercise your responsibilities within the business/businesses on a continuous basis, such as responsibility for employees and responsibility for expenditure.
8) Less than 3 business orders every year
The applicant will need to prove that the business is active. The best way to do that is to demonstrate that the business fulfills an absolute minimum of 3 orders per year. Even if the company fulfills 2-3 very lucrative orders per year, it still may not be approved.
9) The ownership is not registered properly
Official supporting documents such as Company Register, Share Register, Business Name Register are required.
10) Personal and business assets are less than AUD800,000
This often happens when a property is listed as an asset. The Department will not consider the value if the property is not valued properly. You must have your personal assets assessed by the proper authority.

11) You are not able to explain the source of fund
In assessing the ownership and source of funds, officers may have enquires and concern as to whether the assets of the applicant are lawfully acquired? The applicant is supposed to explain and demonstrate the relevant evidence, such as historical financial documents and records of assets valuation, acquisition, and disposal.
12) Using the wrong exchange rate
It is essential to constantly check the updated exchange rate. The variation of the exchange rate may substantially affect your total personal assets or ownership to meet the minimum requirements.
13) When calculating assets, fail to use the same day balance. Double counting the assets.
Net assets are calculated on 3 dates. 2 at the end of each financial year, another 1 should be less than 3 months of the application.
14) The date of SALP is over 3 months before lodgement
Statement of Assets and Liabilities Position (SALP) is a form outlining your net assets. To apply for a business visa you will need to provide 3 SALP's, with the most recent SALP being less than 3 months old at the time of lodgment.
15) Claiming the director's loan, but it is not shown on the Balance Sheet
A proper financial report is essential. If you have any loads to the business, it should be shown on the financial report.
16) Claiming the value of a property, but do not provide ownership certificate
The applicant must demonstrate sufficient proof (ownership certificate) before claiming the value of a property.
188B Investor stream
17) Have not provided evidence in business management or investment
Applicants must demonstrate that they have direct involvement in managing a qualifying business/businesses or eligible investment/eligible investments. As the policy intention indicates that officers will take into account as to whether the applicant has had experience in managing such business/investments.
18) There are no decision details in investment or management in your CV
A very detailed CV listing the decision of each investment is required for 188B applicants.
19) Do not actively manage the investment, for example, holding a few properties without providing reasons of long-term possessing.
Holding a few properties for long-term is not sufficient to show your investment skills.
20) Investment is in term-deposit, insurance, Super which will mature in more than 2 years
You won't be able to transfer these investments to Australia by the time your visa is granted.
21) Used the calendar year report instead of the financial year
The Department will only assess your annual turnover on the basis of the financial or fiscal year (please check with your local accountant for the definition of the fiscal year).
22) The fund for future investment is not shown on SALP
Statement of Assets and Liabilities Position (SALP) is a form outlining your net assets. You Must ensure that you have put down your future investment in the SALP.
23) The 1.5 million is not invested within 70 days after receiving Form 1301
24) The 1.5 million investment is not transferred from the applicant or from a company which is not 100% owned by the applicant
You must show your ownership of the 1.5 million investments. Ideally, it needs to be transferred from your overseas account to your Australian account. If you are not able to do so, you need to keep transition evidence to show the Department you have acquired the fund lawfully.
25) The applicant did not consult with a RMA or Immigration Lawyer
While this is not grounds for a refusal, it is definitely the foremost way to avoid a refusal. A Registered Migration Agent (RMA) and an Immigration Lawyer will review your specific situation, guide you through the migration process, and avoid the common refusal situations.
Do You Need Help With An Australian Visa Application?
At Work Visa Lawyers we are experienced in assisting applicants in all matters relating to Australian visa applications, including state sponsorship applications. Our areas of expertise include Skilled Migration visas, Business Skills Migration visas, Employer Sponsored Work Visas, Partner and other Family Migration visas as well as Migration Review Tribunal, Judicial Review and Ministerial Intervention.
If you require further information regarding your Australia visa options you can contact us through:
(08) 8351 9956
or This email address is being protected from spambots. You need JavaScript enabled to view it.