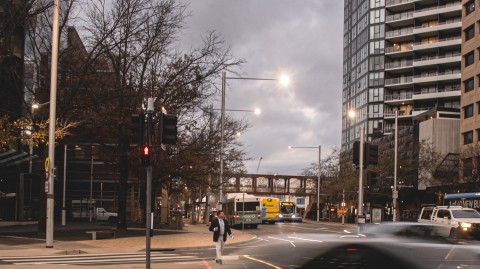 Victoria State Nomination update 07 December 2020

Victoria Business Nomination Remain Closed 26 November 2020 - 188 visa and 132 visa
Business innovation and investor visa nomination applications (subclass 188A, 188B, and 188E streams and subclass 132A and 132B streams) remain closed to new applications as announced on 26 November 2020. Significant Investor (subclass 188C) visa nominations have opened on 30 November 2020 in Victoria.
Victoria has reopened its 2020-2021 nomination for 188 visa and 132 visa on 8 September 2020.
All applications must meet new criteria and be submitted before 21 September 2020 at 5 pm AEST, giving only 2 weeks to apply!
This comes soon after Victoria announcing on Sunday that the lockdown will be extended by at least further two weeks, until 28 September.
The new criteria required that the planned activitiy (business and/or investment) must promote economic and health recovery from the pandemic.
There is a new form for expressing your interest.
This requires details including:
Acceptance of the new requirements

Explanation of what your contribution to the recovery will be (200 words or less) in either:

Business activity

Investment activity
This is according to news published by Live in Melbourne. We expect further information following the Federal Budget around 6 October 2020.
Victoria Skilled Migration - 491 visa and 190 visa
The Department of Home Affairs has confirmed that Victoria continues to use the interim allocation places beyond 5 October 2020.
By 02 October 2020, Victoria's temporary allocation for 2020-21 were:
600 places for skilled subclass 190
200 places for skilled subclass 491
400 places for the business innovation and investment program
Victoria has received more than 2,400 registrations of interest received from skilled migrants, and more than 480 application from business migrants.
On 26 November 2020, Victoria has annouced that the skilled program (subclass 190 and subclass 491) remain closed to new applications. They continue to select high calibre skilled migrants for nomination from the pool of Registration of Interest submissions.
Once Victoria receives confirmation of its full 2020-21 nomination allocations for the skilled and business migration programs, it would reopen its 2020-2021 nomination for 491 visa and 190 visa soon.
It will only select applicants to apply for Victorian visa nomination if their Registration of Interest demonstrates they are working in health or medical research and contributing to Victoria's economic recovery and/or health response.
To be considered for Victorian visa nomination, you must submit a Registration of Interest for Victorian State Visa Nomination. Applicants who register their interest may then be selected to apply for Victorian visa nomination.

To be eligible to submit your Registration of Interest (ROI) for Victorian visa nomination (subclass 190 and 491) you must
be currently living in Victoria, and

be currently employed in Victoria (minimum six months), and

work in a highly-skilled occupation in health or medical research, which supports Victoria's economic recovery and/or health response
VIC will then select the best candidates to apply for Victorian visa nomination.
We are expecting a further update from Live in Melbourne following 6 October 2020.
New South Wales Nomination 2020-21 Financial Year Update

190 visa nominations
Invitation rounds will commence shortly for subclass 190 visa nomination. In line with Home Affairs' direction, NSW will only invite applicants currently in selected health, ICT and engineering occupations, and who currently reside in NSW.
491 visa nominations
491 visa nomination is currently closed. NSW Government's limited number of interim nomination places for the 2020–21 financial year have been exhausted. NSW is awaiting the allocation of places from the Home Affairs for the rest of the financial year.
On 17 November 2020, NSW has annouced new Subclass 491 state nomination requirements for the remainder of the financial year. Changes include adding Regional Development Australia (RDA) offices to assit NSW treasury with NSW sucbclass 491 nominating applications & three streams to get NSW nomination (1.Living and working in regional NSW; 2. Recently completed study in regional NSW; 3. Living and working outside of regional NSW)

If you want to know more about NSW 491 visa nomination criteria, please find out in our recent blog:
NSW announced updated 491 state nomination requirements/ Including new opportunities for offshore

These places will be filled by applications held on-hand from the 2019-20 financial year, who have:
maintained their eligibility, specifically regional NSW residency, and

whose occupations are in health, ICT and engineering occupations, in line with direction from Home Affairs.
South Australia Interim State Nomination Remain Open 07 December 2020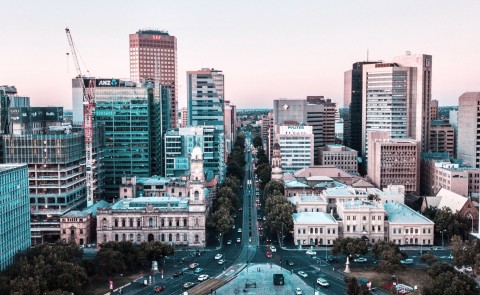 Immigration South Australia (now called 'Move to South Australia') have confirmed that they will be using their interim allocation of nominations for the Subclass 491 visa and Subclass 190 visa to prioritise economic recovery and public health efforts in South Australia.
Priorities are being given to:
High quality applications within the Business Innovation and Investment Program, with those who have already lodged an 'Intention to Apply' given priority consideration.
Applicants critical to supporting South Australia's response to the COVID-19 pandemic, including individuals providing critical or specialist medical services, critical skills required to maintain the supply of essential goods and services; or delivering services in sectors critical to Australia's economic recovery.
Early consideration to onshore applicants that satisfy the above criteria.
The process will involve reviewing Expressions of Interest in the Department of Home Affairs' SkillSelect system. They will then invite certain applicants to apply for state nomination.
More details about South Australia's new nomination process and state nomination requirements are available here.
South Australia continue processing 190/491 & Business visa EOI - NEW SA occupation lists & criteria in late November 2020
Move to South Australia Update
South Australia has released information about its new nomination procedure and change of name from "Immigration SA" to "Move to South Australia".
Read more here: https://www.workvisalawyers.com.au/news/all/move-to-south-australia-replaces-immigration-sa-requirement-changes.html
Australian Capital Territory State Nomination Pending for Final Allocations
The next Canberra Matrix invitation round is expected to be held on or before 1 January 2021, pending on the final 2020/21 allocation of nomination places.
Applicants will be eligible only if you are Canberra residents and your occupations are on the ACT Critical Skills List (available at http://www.canberrayourfuture.com.au/workspace/uploads/documents/act-critical-skills-list-aug-20.pdf)
To be eligible for a Subclass 190 visa, you will need to be working in ACT full-time for at least 26 weeks.
To be eligible for a Subclass 491 visa, you will need to be working in ACT part-time for at least 13 weeks.
Latest round State Nomination round in ACT:
457 / 482 visa holders:
190 nomination: 4 invitations
Matrix nominating Critical Skill Occupations:
190 nomination: 66 invitations
491 nomination: nil invitations as interim allocation is met.
ACT Critical Skills List
ACT has removed a few occupations from its list, e.g. Electronic Engineer, Mechanical Engineer, Communication Engineer and Web Designer, etc.
Caps will also be placed to all occupations each month, from 5 places to 20 places. ICT professionals have the most places, followed by construction project managers and medical and health professionals.
Tasmania State Nomination Remain Open Until Futher Notice
Tasmania's interim allocation of subclass 491, 190, 188 and 132 visa nomination places to states and territories remain open until further notice.
Tasmania has announced the new criteria for interim visa nomination allocations and priorities. Applicants currently working in critical roles will be considered first.
What are the critical roles?
directly assisting in Tasmania's COVID-19 response directly engaged by Tasmanian Government
providing critical or specialist medical services or delivering medical supplies potentially associated with COVID-19 response. This includes all general nursing and medical positions with the Tasmanian Health Service
directly involved in the supply of essential goods and services (medical technology, critical infrastructure, telecommunications, engineering and mining, supply chain logistics, agricultural technology, food production, and the maritime industry) including highly skilled and specialised roles in:
infrastructure engineering and maintenance such as dams, large-/high-complexity bridges, irrigation schemes, transport logistics planning and maintenance
agriculture such as artificial insemination technicians, wool classers, livestock pregnancy scanners
the supply of essential goods and services which would be in jeopardy without the applicant.
*This does not include lower level positions such as retail workers, harvest labour, delivery drivers, or warehouse staff.
delivering services in sectors critical to economic recovery such as financial technology, large scale manufacturing, film and television production and emerging technology which:
must be high-value/highly-skilled/specialised roles
would normally include a significant and recognised contribution to export income, significant flow-on employment and economic benefits, high-value national/ international exposure.
*This will not generally include small scale, locally-oriented operations.
In addition, Tasmania will accept new applications from people employed in:
health and allied health occupations, including in private and not-for-profit sectors
senior support workers/enrolled nurses/registered nurses in aged, disability and community care (minimum diploma qualified).
Note: Chefs and Cooks – Now included in interim program
The scope of these priority areas may change as the needs of Tasmania's economy evolves.
What to do in your application for Tasmania state nomination?
Other than meeting the minimum requirements for the chosen nomination category, applicants need to demonstrate that they are critical to supporting Tasmania's response to the COVID-19 pandemic and recovery.
Applicants must provide a letter of support from their employer clearly explaining how their role is critical to providing medical services, the supply of essential goods and services, or delivering services in sectors critical to Tasmania's economic recovery. If an applicant cannot show that their role is critical, it will not be supported for nomination.
North Terriotary State Nomination Changes from 01 Dec 2020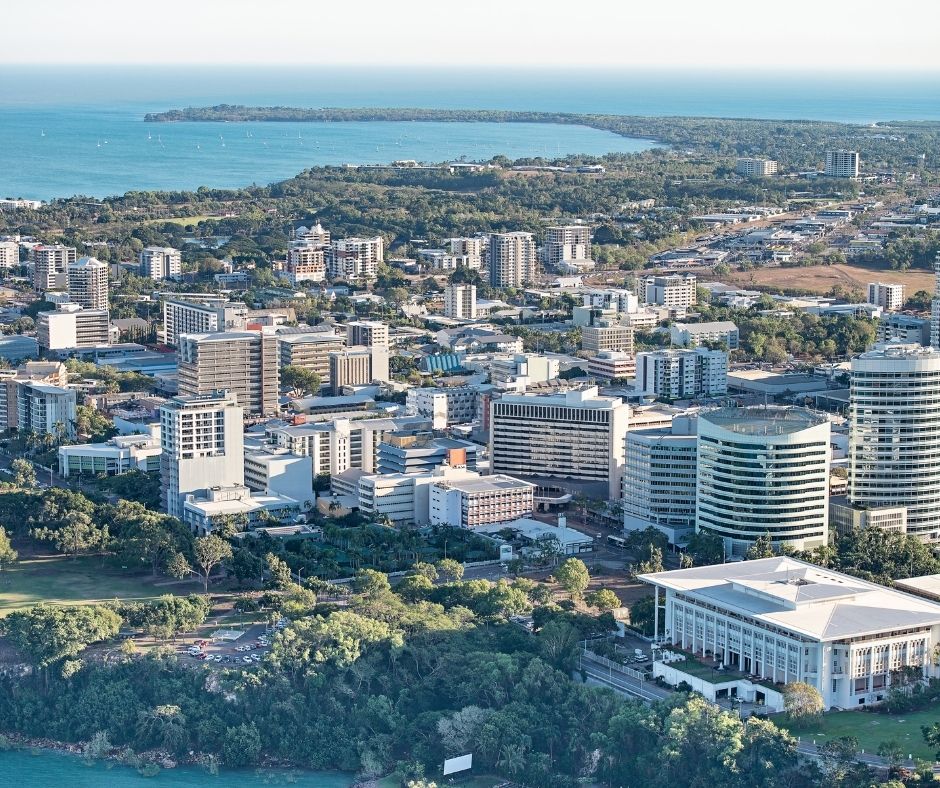 The Northern Territory (NT) has used up all allocations for state nomination during the interim arrangement. Therefore, the NT Government is currently unable to issue nominations under the General Skilled Migration (GSM) program. Now, NT government is waiting for further notice and new allocations for the remaning 2020/2021 from the Federal Government. Until then, all new applications for NT GSM program would be suspended.
Any GSM nomination applications received before 1 December 2020 will continue to process and assess. However, even if you have met all NT state nomination requirements and your nomination application is sucessful,you won't receive an invitation until more allocations offered by the Federal government.
Updates of other states
QLD remains closed but will have further updates in the coming weeks.
WA remains closed.
At Work Visa Lawyers, we are always doing our best to be up to date with developments. Being active members of the MIA, the peak professional body for RMAs and Immigration Lawyers, the Law Society of South Australia, the Law Council of Australia, the Australia China Business Association (ACBC) and Business SA, is part of our commitment in staying informed with the latest in Australian immigration.
We welcome any emails with news in relation to migration policy at state/territory or federal levels and look forward to sharing such information.
Contact us on (08) 8351 9956 or This email address is being protected from spambots. You need JavaScript enabled to view it.
You may also interested in the following topics: