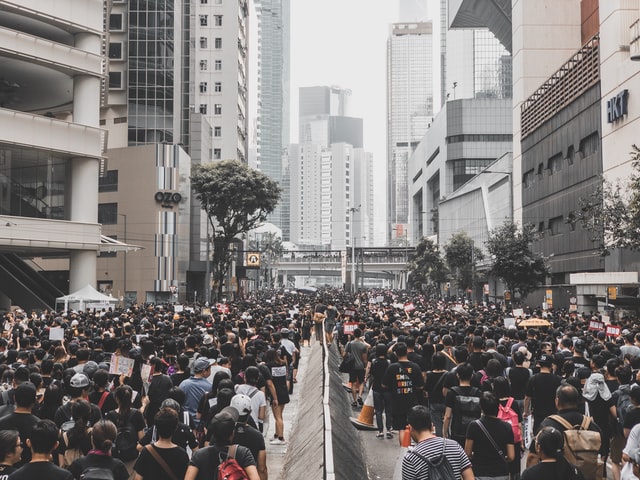 With news of China's new laws for Hong Kong amid riots in Hong Kong, the Australian Government has acted to extend additional visas to Hong Kong passport holders to remain in Australia. These new measures are designed as a part of Australia's overall skilled visa program, attracting and retaining talent from around the world.
This follows the Australian Government suspending the extradition treaty.
3 Main commitments from the Australian Government
Commitment 1 - Longer graduate visas
While graduate visas are already available to some of those completing studies in Australia, passport holders from Hong Kong will be able to receive a 5-year visa. The announcement stated that this was 5 years from the date of completing studies in Australia.
Existing graduate visa holders will be able to access an additional 5 years from today.
Commitment 2 - Additional 5 years for Temporary Skilled visas and Permanent Pathway
Existing temporary skilled visa holders in Australia who are Hong Kong passport holders will be able to get access to an additional 5-year visa from today.
Also, those applying for Temporary Skilled visas will be able to access a full 5-year visa, if they meet certain requirements which could include:
Occupation lists
Labour Market Testing
Salary requirements
Employer sponsorship
There will be a pathway to permanent residence at the end of the 5 years.
Commitment 3 - Existing Options will Continue
The Government has committed to keeping existing arrangements to encourage regional living, study and work.
Based on the information provided by the Government, this appears to refer to the 491 and 494 visas which were introduced in November 2019. In particular, the government has identified that they will keep pathways to PR after 3 years. This sounds a lot like the pathway to the 191 visa from the 491 and 494 visas.
They have also indicated that the Global Talent and Business Innovation and Investment Programs will continue. This will help to attract talented and valuable Hong Kong passport holders and businesses to Australia.
The facts and figures
Along with its announcement, the Government has provided the following figures:
Almost 10,000 already in Australia could be eligible
2,500 outside Australia could be included
1,250 applications on hand with the Government
What are these visas?
The Australian Government has not made it clear what visas will underpin the new announcements.
Based on their description of the mechanism, it sounds likely to use the existing subclass 790 Safe Haven Enterprise Visa (SHEV).
The SHEV is a 5-year visa that has access to permanent visa applications if you live and work regionally for 42 months (3.5 years). We guess that the Government might use this existing mechanism, or establish a very similar one.
It is unclear how offshore applications for this process will be handled and whether Hong Kong residents will be given an exemption to existing coronavirus restrictions.
We will seek to publish more updates on this as more information comes to light.
More to come.
Sources