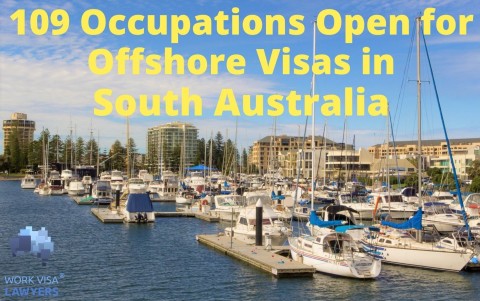 Covid has made immigration to Australia hard, but things are finally starting to change. The South Australian Government has just added 70 more roles to its Skilled Occupation List, making a total of 109 occupations now open for offshore skilled migration to SA! If you are currently offshore and looking for a way to move to Australia, this could be your chance.
What Visa Can I Get?
Depending on your occupation, you will be applying for a 491 Visa (also known as a Skilled Work Regional (Provisional) visa) or a 190 Visa (also called the Skilled Nominated visa).
The 491 visa allows you to:
Live and work in South Australia;
Bring members of your immediate family with you; and
Apply for permanent residence after 3 years.
The 190 visa allows you to:
Live and work in South Australia;
Stay in Australia permanently; and
Sponsor your family members to come to Australia.
All of South Australia is considered "regional" for the purposes of this visa, so you can move to Adelaide city or nearby.
What Types of Occupations Are There?
Generally speaking, the occupations on the list can be divided into 6 categories:
Agriculture;
Construction;
Mechanics;
Corporate Services;
Scientists; and
Medical professions.
The full list, as at 21 October 2021, is:
AGRICULTURE
Grain, Oilseed or Pasture Grower
Mixed Crop Farmer
Vegetable Grower
Crop Farmers nec*
Apiarist
Beef Cattle Farmer
Dairy Cattle Farming
Mixed Livestock Farmer
Pig Farmer
Poultry Farmer
Sheep Farmer
Livestock Farmers nec*
Mixed Crop and Livestock Farmer
CONSTRUCTION
Construction Project Manager
Project Builder
Production Manager (Manufacturing)
Building Inspector
Construction Estimator
Supply and Distribution Manager
Metal Fabricator
Pressure Welder
Welder (First Class)
Fitter (General)
Fitter and Turner
Fitter-Welder
Metal Machinist (First Class)
Metal Fitters and Machinists nec*
Panelbeater
Bricklayer
Stonemason
Carpenter and Joiner
Carpenter
Joiner
Floor Finisher
Painting trades Worker
Glazier
Fibrous Plasterer
Solid Plasterer
Roof Tiler
Wall and Floor Tiler
Sheetmetal Trades Worker
Landscape Gardener
Cabinetmaker
MECHANICS
Automotive Electrician
Motor Mechanic (General)
Diesel Motor Mechanic
Sheetmetal Trades Worker
CORPORATE SERVICES
Sales and Marketing Manager
Advertising Manager
Public Relations Manager
Corporate Services Manager
Human Resources Manager
Policy and Planning Manager
Research and Development Manager
Quality Assurance manager
Human Resource Manager
Procurement Manager
Recruitment Consultant
Management Consultant
Organisation and Methods Analyst
Liaison Officer
Information and Organisation Professionals nec*
Advertising Specialist
Market Research Analyst
Marketing Specialist
Public Relations Professional
Technical Sales Representatives nec*
Environmental Manager
Maintenance Planner
SCIENTISTS
Laboratory Manager
Statistician
Surveyor
Other Spacial Scientist
Agricultural Consultant
Agricultural Scientist
Food Technologist
Arborist
Conservation Officer
Environmental Consultant
Environmental Research Consultant
Environmental Scientists nec*
Geologist
Geophysicist
Hydrogeologist
Life Scientist (General)
Biochemist
Biotechnologist
Botanist
Marine Biologist
Microbiologist
Zoologist
Life Scientists nec*
Veterinarian
Conservator
Metallurgist
Meteorologist
Natural and Physical Science Professionals nec*
Physicist (non-medical)
MEDICAL PROFESSIONS
Exercise Physiologist
Medical Diagnostic Radiographer
Medical Laboratory Scientist
Occupational Therapist
Physiotherapist
Audiologist
Speech Pathologist
OTHER
Child Care Centre Manager
*nec = Not Elsewhere Classified
For more information on what those job titles mean, you can visit the Australian and New Zealand Standard Classification of Occupations (ANZSCO) list on the Australian Bureau of Statistics website, and search for the relevant job title.
Why Has South Australia Got So Many Positions Open?
While the news has shown Australia struggling with lockdowns due to Covid-19 and the Delta variant, South Australia has been relatively unaffected by the global pandemic. Although many restrictions have applied, South Australia has only been in official "lockdown" for 10 days. This has allowed the state to forge ahead economically while others have been impeded.
In addition, South Australia has received higher allocations that unusual for its skilled migration program. For the 2021-2022 financial year, South Australia has been allocated 2,600 x 190 visas and 2,600 491 visas – a total of 5,200 skilled visas for the year. That's a hundred visas a week! The only other Australian state to receive a higher allocation for skilled visas was New South Wales.
Why Move to South Australia?
In addition to much lower incidence of Covid, South Australia has many other benefits too. Affordable housing, less congested traffic, beautiful landscapes, mild winters and dry summers are a taste of what SA has to offer. Adelaide, the capital city, has an excellent shopping precinct, a lively arts community, and the universities are among the best in the world. Work Visa Lawyers is situated in Adelaide, and is perfectly placed to help you with your South Australian visa application.
How Do I Apply?
Work Visa Lawyers will assess whether your occupation fits into one of the designated categories and if you meet the other criteria for the relevant visa. We will then draft and collate all the necessary paperwork, submit it to the SA Government, and follow up on your behalf.
Alternately you can apply directly for an offshore visa yourself by visiting the Move to SA website (previously called "Migration SA") and following the prompts.
Author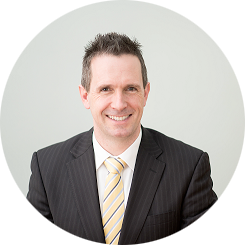 Chris Johnston, Founder and Principal Lawyer at Work Visa Lawyers
Do you need help?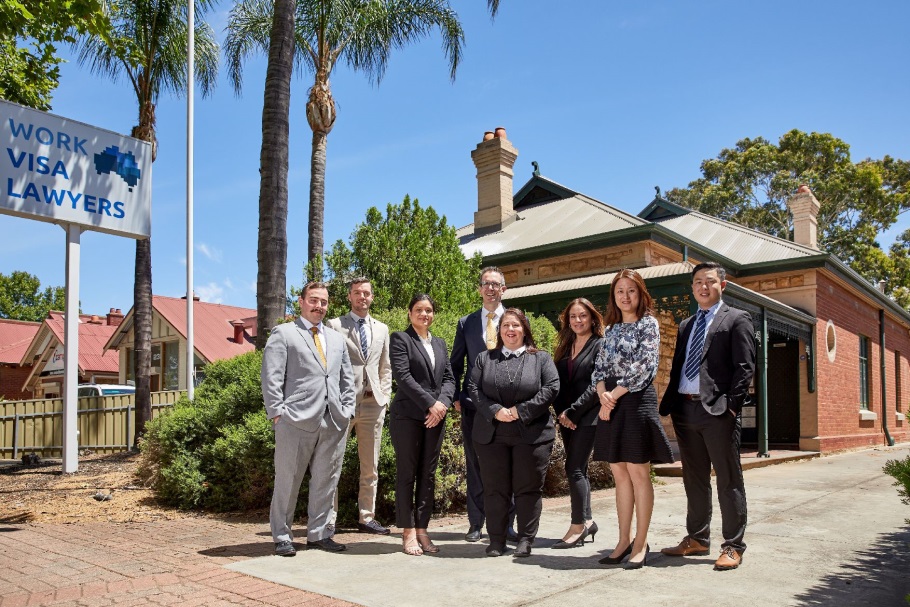 Our team of experienced Immigration Lawyers and Migration Agents look forward to assisting you with your Australian visa or appeal.
Based in Adelaide South Australia, we provide Australian Immigration advice to people and businesses from all over the world.
If you require further information regarding your Australia visa options you can contact us through:
(08) 8351 9956 or +61 8 8351 9956 or This email address is being protected from spambots. You need JavaScript enabled to view it.
You can also subscribe to our Facebook: WORK VISA lawyers
Disclaimer
This information is correct at the time of publication but is subject to change without notice. All information provided on this page is provided for purely educational purposes and does not constitute legal advice. For advice on your situation, please speak with an Immigration Lawyer or a Registered Migration Agent.
Sources
Main photo: Glenelg marina South Australia by Daniel Beale, CC BY-SA 3.0
https://immi.homeaffairs.gov.au/what-we-do/migration-program-planning-levels
https://www.migration.sa.gov.au/occupation-lists/south-australia-skilled-occupation-list
https://immi.homeaffairs.gov.au/visas/getting-a-visa/visa-listing/skilled-nominated-190
https://immi.homeaffairs.gov.au/visas/getting-a-visa/visa-listing/skilled-work-regional-provisional-491/application