LATEST AUSTRALIAN IMMIGRATION BLOS FOR APRIL 2022 HERE>
There is a lot of good news in Australia that has been fully open for tourists and all visa holders.
This leads to many new changes in various visa subclasses covered in today's video such as:
Skilled Migration program visa 491, 191 and state nomination update
Skilled recognized graduate visa 476
Contributory Parent visa 143 and its substitutions
Ukraine and Australian visas to support - Skilled Visa, Humanitarian, Family Visa
The invasion of Ukraine by Russia from 24 feb 2022 has raised immediate questions about how Australia can assist in terms of visa and immigration
The Australia immigration department is now giving priority to the conclusion of Ukrainian visa applications, in a ranges of programs including skilled visa 491, 190 or 189 and family visa streams.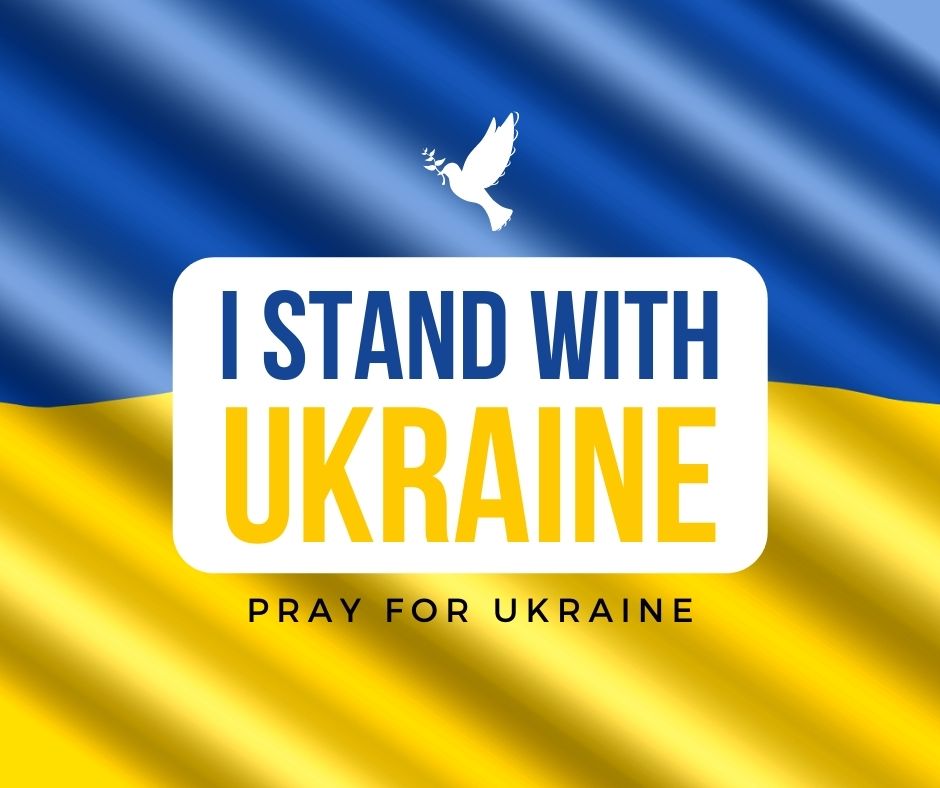 According to Scott Morrison, hundreds of visa applications from Ukrainian will be finalized every day as a top priority
And All Ukrainian nationals in Australia with a visa that is due to expire up to 30 June, will be given an automatic extension for six months.
The law council of Australia in a recent release has called for further measures including:
- to implement pathways to permanent protection visas for Ukrainian asylum seekers and refugees currently in Australia;
- prioritise family reunification when processing humanitarian visa applications from Ukrainian nationals;
- immediately increase the ceiling of 13,750 places allocated under the Humanitarian Program for the 2021-22 financial year
Book an appointment with our Immigration lawyer, you will be able to skip the queue if you are Ukrainians.

Australia is fully open
Following the border opening on 21 of February 2022, we have received a lot of inquiries regarding the travel exemptions for Bridging Visa B.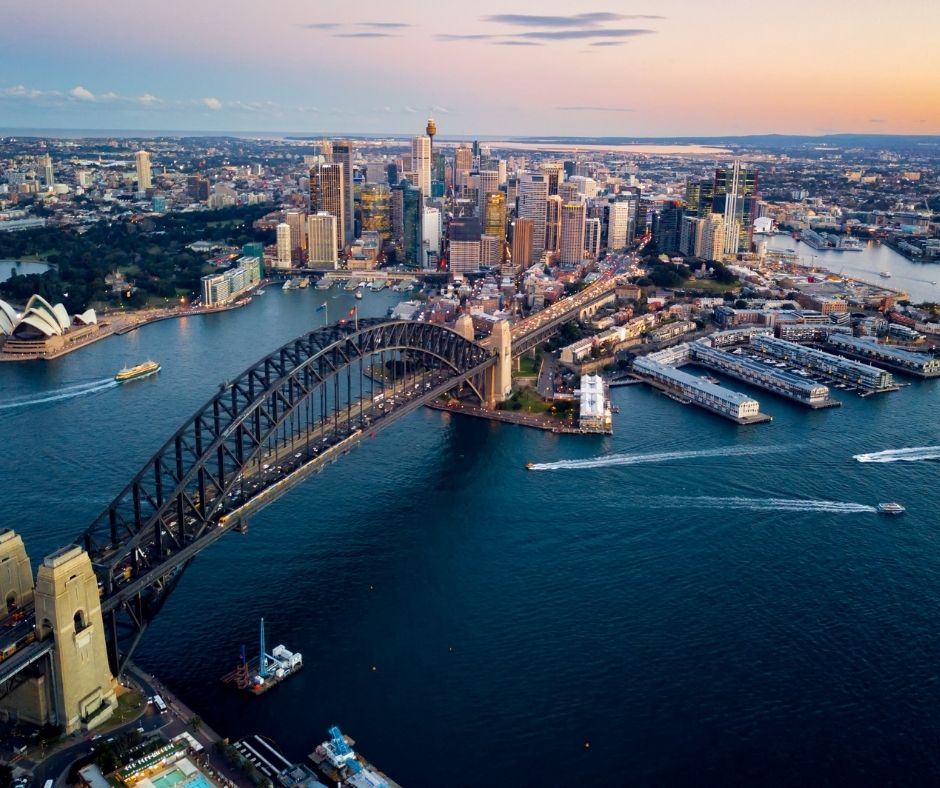 The Home Affairs website has been updated to include the following information for BVB holders:
From 21 February 2022, all fully vaccinated visa holders will travel to Australia without needing to apply for a travel exemption.
This includes Bridging, Visitor, and any other visa types that allow travel to Australia not currently listed as eligible visa holders.
Any unvaccinated visa holders must hold a valid travel exemption.
*It should be noted that proof that you cannot be vaccinated for medical reasons is not the same as a travel exemption.
Western Australia opens
On 3/3/2022, Western Australia has fully reopened its border to reunite Australia and the world after almost 2 years of hard border restrictions.
Now, international students can travel WA without exemption and quarantine free.
476 Skilled recognized graduates
Good news for 476 visa holders! We have consistently received queries from 476 visa holders.
Now it's official that Eligible Skilled Recognized Graduate (Subclass 476) visa holders.
who lost time in Australia due to COVID-19 international border restrictions will extend their visas for 24 months.
This visa allows recent engineering graduates to live, work or study in Australia.
This will provide eligible visa holders with the usual visa length, plus an additional six months.
TSS 482 visa – Short term occupation to PR pathway and processing time
TSS 482 Visa Short Term to Permanent Residency 2022 - Visa 482 Changes in 2022
Minister Hawke's announcement on 25 November 2021 that enhanced visa pathways to PR would be available to existing short-term TSS Subclass 482 visa holders.
On the 18 of March 2022, the new changes of TSS visa 482 in 2022 has been officially agreed by the Federal Government which allows Short-Term TSS Subclass 482 Visa holder to apply for Temporary Residence Transition stream 186 visas (permanent residency) after 1st of July 2022 if you:
Were in Australia any 12 months during the period of 1 February 2020 until 14 December 2021 (Cumulative or any 12 months)
Holds a TSS 482 Visa Short-Term at the time of your application
Are employer by a suitable Australian employer
Covid-19 Reduced Hours and Covid-19 Unpaid leave can be waived within the new stream of Visa 482 Short Term to PR 2022.
There are a few more requirements which apply to different situations during Covid-19.
Read more here about ALL CHANGES IN TSS VISA 482 TO TRT 186 VISA (PR)
Book an appointment with our Immigration Lawyer to check your eligibility and your best pathway to PR here >
TSS 482 Visa Processing Time for new Visa applicants
The Department advised that the processing slow down over the holiday period was caused by absences associated with staff leave and further exacerbated by staff contracting COVID.
Processing is now returning to more normal timeframes.
This is good news for all TSS 482 visa holders who are excited to move to Australia.
DAMA
I am pleased to advise that the third iteration of the South Australia DAMA has been agreed and published through the SA Migration website.
The new DAMA has secured a range of new critical occupations such as:
Hospitality and Tourism
Motor trades, Agribusiness
And some other manufacturing and forestry occupations.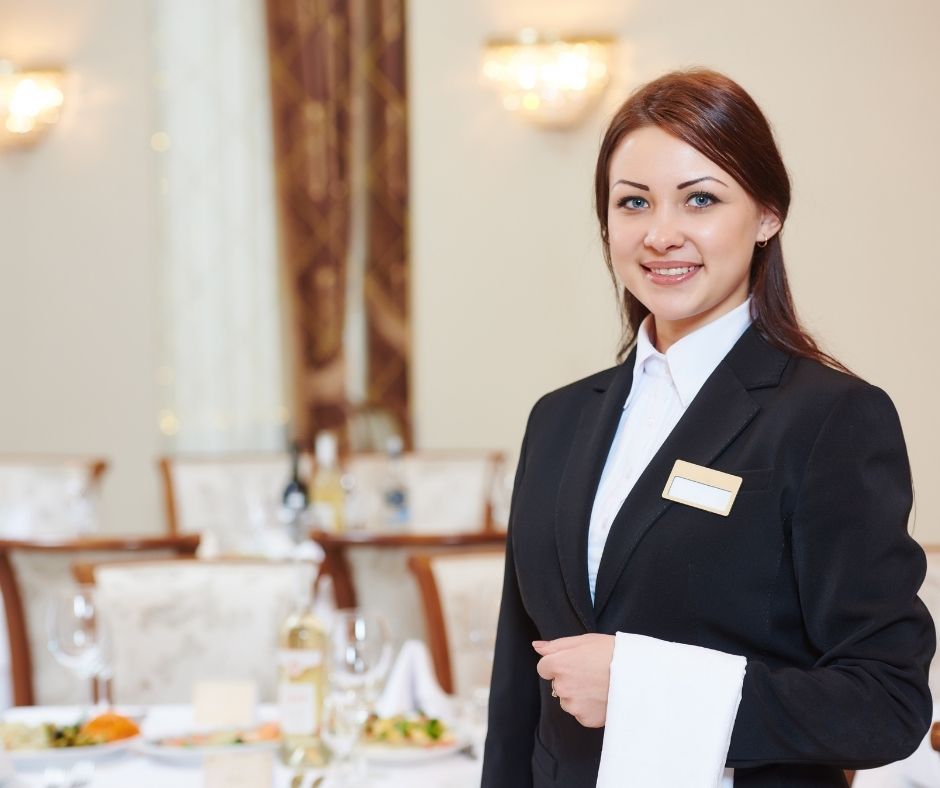 Following the event of border opening, Australia will be seeing a rocket in demanding of Hospitality sectors.
Further concessions have also been secured, including:
Lower work experience for AQF qualification holders will assist highly skilled international students.
age concessions to 55 years for all occupations.
the income threshold.
English Language requirements.
and an expanded pathway to permanent residence for all skilled workers.
Western Australia has published its DAMA agreements in the Southwest region.
Please book an appointment with us to get the best advice from our Immigration lawyers about the DAMA employer sponsorship program.
Subclass 408 visa – pandemic event visa stream
This is clearly one of the happiest news for skilled migrants who are struggling with permanent residency pathway and need more time to accummulate enough work experience
On the second of March 2022, ALL temporary visa holders with work rights will be able to access the COVID-19 Pandemic Event (Subclass 408) visa
There is NO visa application charge. Skilled migrants who are going to enrol for a course to study in Australia now can save a lot and remain working in Australia.
Applicants can be granted 6 or 12 months if they are working or intending to work in ANY SECTOR of the Australian economy.
Length of time will depend on the sector they are working in.
This new policy will provide further support to Australian businesses and a means to retain temporary migrants who are working or can work in a range of sectors across the economy.
Read more details about 408 Pandemic Event Visa here >
General Skilled Migration
Processing time:
The most popular question of skilled migration is how the government has dealt with the vast backlogs since 2019.
The Australian government remains committed to supporting businesses and individuals with skills critical to Australia's response to COVID-19 economic recovery.
As a result, some visa processing times have been affected.
However, applicants with a nominated occupation within the critical sector will have the highest priority to be granted a visa.
Onshore applicants will be more favorable than offshore migrants.
Skilled Visa 491/489
The Australian government has started to make arrangements for 491 and 489 visa holders by extending for three years from their cessation date.
This only applies to visa holders who were affected by the covid border restrictions
Please use Vevo check to see if you are granted a new arrangement.
Visa 191 - Permanent Residency of Skilled Regional Visa 491
It is close to the due course of the skilled regional permanent residence 191 visa, a pathway of 491 skilled regional visas.
The government has just released the visa eligibility including its definition of the relevant income year, visa application charge, and primary criteria for main and secondary applicants.
Income year calculation for 191 Skilled Regional Permanent Residency Visa
An income year is a relevant income year for an applicant if:
the income year ended before the date of application; and
the applicant held a regional provisional visa (Visa 491 or visa 494) for all or part of the income year
191 Skilled Regional Permanent Residency Visa application charge
First instalment- Visas in the Regional Provisional Visas stream etc
Component
Amount
Base application charge
$425
Additional applicant charge for an applicant who is at least 18
$210
Additional applicant charge for an applicant who is less than 18
$110
State Nomination
South Australia:
South Australia opened Registrations of interest to offshore applicants for further 259 occupations on 16 February 2022
English requirements, work experiences, and test scores have been more reasonable for some occupations.
Requirements vary depending on each occupation.
Tasmania
Quotas for Tasmania skilled migration will likely run out before the end of this fiscal year.
There are only 1300 allocations left; however, the number of applications is more than that, and they are still open for new applications.
Detailed SA offshore Migration and Tasmania migration update video>
Blog on SA and Tasmania latest state nomination updates >
Western Australia
Western Australia has announced that quotas for the state nomination program this fiscal year 2021-2022 have been filled.
The state government is investigating more allocations from federal government, however there is no guarantee on the additional places.
Once it is available, applicants will be notified by email for any changes in the future.
Northern Territory
The Northern territory has used up its subclass allocation of 491 nominations this year (2021-2022).
If you are able to meet the eligibility criteria for this visa subclass, you are unlikely to receive a nomination before 1 July 2022.
Migration NT continues to receive and assess applications under the existing eligibility criteria.
You should lodge your application as soon as possible after meeting the eligibility criteria. Applications may not be assessed before visa expiry dates.
Working holiday Visa 417
There are long delays on skilled visas, and it is often difficult in lining up employer sponsorship from offshore.
Many young professionals and tradespeople are opting for a Working holiday subclass 417 or 462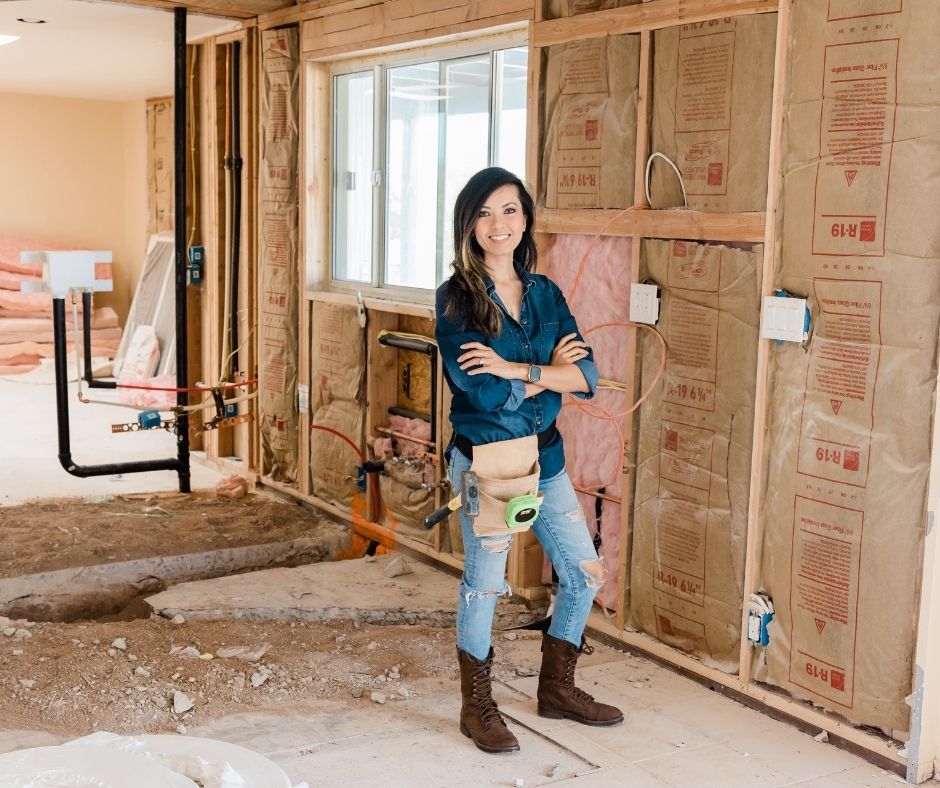 Between 19 January 2022 and 19 April 2022, Working Holiday Maker visa holders who arrive in Australia can apply for a refund of the visa application charge.
These visas are available for certain citizens of and hold a valid passport from one of these countries.
This would be a great start for roles in demand, including Diesel Mechanics, Carpenters, and experienced accountants.
It can be a more difficult path for occupations requiring registration, such as nurses and doctors.
Global Talent Visa
We have recently received several invitations to apply Global Talent Visa for our clients.
From our recent successful cases, we have also noticed that the Department of Home Affairs is getting more demanding on the quality of nominators.
This can lead to being asked for a better nominator after EOI lodgement.
For some industries, you could have the options of ACS or Engineering Australia to be your nominators.
We will have a video on everything you need to prepare for a Global Talent visa in 2022.
Please SUBSCRIBE to our YouTube channel for more updates on Global Talent Visa program >
Free online Global Talent assessment
If you think you are eligible to apply for a Global Talent Visa, it only takes 5 minutes to complete our free online Global Talent assessment form and our lawyers and registered migration agents will assess your eligibility and get back to you.
Agricultural Visas
Department of Foreign Affairs and Trade (DFAT) will still manage entry into the Agriculture Visa program and coordinate the accreditation process.
The government is still actively pushing the program to be available as soon as possible.
On the latest updates on 4 March 2022, the agriculture visa program has been updated, and it will have some basic requirements for employers and workers such as:
IELTS 4.0 overall or equivalent and 21 years of age or above
Small and medium businesses will have access to the agriculture visa program with approval from DFAT
Related qualification or certification to Agriculture industry
Business must apply the visa and supply accommodations to workers within Australian standard
Getting yourself well-prepared is essential to apply for a visa in Australia.
Please refer to our Agriculture visa page above for all the up-to-date information for your best preparation.
Contributory Parents Visa 143
With the huge backlog of contributory parent visas being more than 60,000 applications.
For new applicants 16 years or more to be processed.

Potential applicants for Parent visas are now looking at a range of options, including visitor visas 600, temporary sponsored parent visas 870.
Those with considerable assets turn to the significant investor Visa 188c, which has no age limit.
Work Visa Lawyers – Temporary Activity Visa 408 - Australian Government endorsed events
The subclass 408 COVID-19 Pandemic event visa is a visa of last resort. Now it is available to anyone who is currently working in Australia in ANY SECTOR.
Work Visa Lawyers will assess whether your occupation and your current profile fits into this covid visa 408. We will then draft and collate all the necessary paperwork, submit it, and follow up on your behalf.
We are one of the best Immigration Agents and Lawyers in Australia. we are based in South Australia, and you are always welcome to book an appointment with us via phone call, Zoom/Skype or Face to face consultation.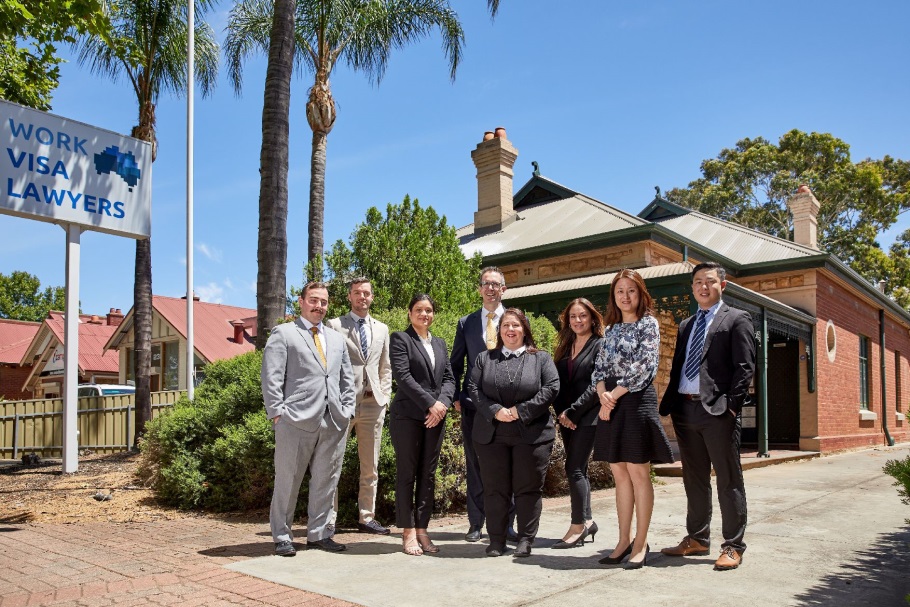 Book an appointment with one of our experienced Immigration Lawyers and Registered Migration Agents here.
Contact us on (08) 8351 9956 or +61 8 8351 9956 or This email address is being protected from spambots. You need JavaScript enabled to view it.