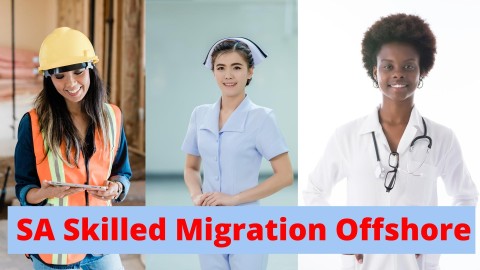 Visa 491 and 190 South Australia and Tasmania has continuously updated their Skilled Migration program. There are further 259 occupations added to South Australia Offshore skilled occupation list with requirements and Subclasses offered will vary depending on the occupation. More details on their requirements will be illustrated below.
Tasmania has updated their quotas used for this financial year and announced their priority group of applicants who are going to be assessed soon. It is likely that their quotas will be running out significantly before the end of this program which is 30 June 2022.
To know more about South Australia Skilled Migration program, read here >
Visa 491, 190 South Australia - Simple requirements for Offshore applicants - 259 occupations added
South Australia Skilled migration Visa 491 and 190 has announced that they will open Registrations of Interests to applicants currently residing offshore in a further 259 occupations.
Applicants can start to lodge their ROI from 2 pm 16 February 2022.
After the announcement, the occupation list for South Australia Skilled Migration offshore has likely covered most occupations from Australia's Skilled Occupation List for 491 and 190 nomination.
Significantly, the requirements have been made more straightforward in some critical industries such as medical and health, trades workers in food, constructions, and engineering or automotive with only five years work experience required now.
Those representing occupations are Registered Nurse, Physiotherapist or Occupational Therapist, Pastry Cook, Baker, Motor Mechanic, Fitter or Carpenter...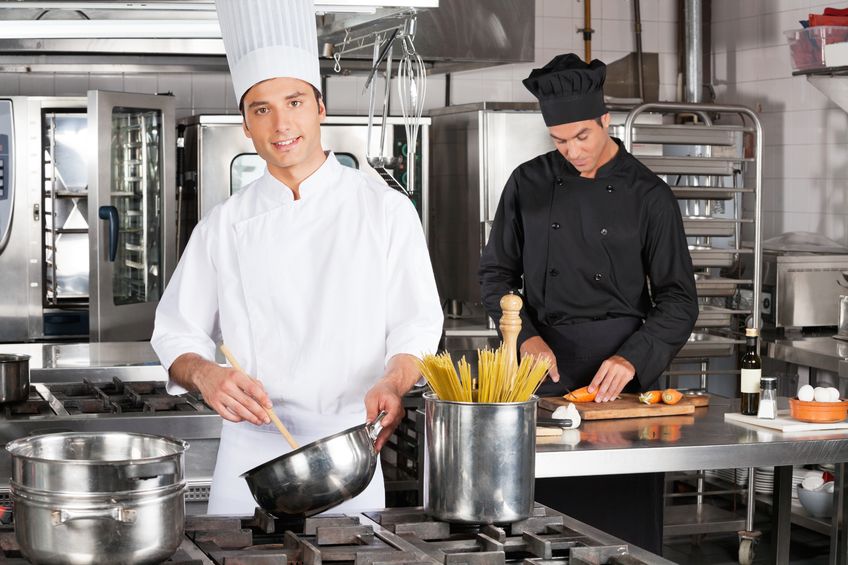 Let's take chef as an example for South Australia Skilled visa 491:

Because of its popularity, overseas chefs must have 8 years of work experience. However, you only need to meet competent English and 65 points to seek the nomination of 491 visa only in South Australia
Registered Nurse for Visa 491 in South Australia:

English requirement has been made more reasonably for tradies which only requires competent.
A further change in South Australia is overseas applicants of specific sectors can now seek 190 visa nominations through the offshore skilled migration program.
Those sectors are Health professional (Physiotherapist, Occupational therapist…), Automotive & Engineering trades workers namely diesel motor mechanic, and others Construction trades workers (wall and floor tiler, carpenter or plumber)
We have found that Diesel motor mechanic only needs to work at least two years and meet competent English to seek the nomination in 190 or 491.
If any other occupations have this simple requirement, please let us know in the comment section.
However, it remains the same for professional occupations in engineering, hospitality, business, and management or ICT Related occupations, with either eight years of work experience or 85 EOI points or more and only 491 visa nominations available.
Those representing occupations are Marketing specialist, ICT Support engineer or ICT Business analyst, other Engineering professionals like Civil engineer, Chemical engineer, mechanical engineer, Social workers or Management consultants.
Civil Engineer visa 491 nomination South Australia:

Civil engineers or other Engineering professionals are experiencing a relatively high requirement with superior English, 8 years of work experience, and 85 EOI points with only 491 nominations available
Unfortunately, Software engineer has not been listed in the offshore skilled migration program.
With South Australia skilled migration program, the requirements will vary depending on each occupations.
Please refer to the state's occupation list for complete requirements.
What we can take away from this announcement by South Australia Government?
South Australia is in shortages of medical and health professionals skilled workers and Trades workers.
With a lot of buildings are growing up and the pandemic Covid-19's effect, South Australia has realized the shortages of workers in constructions and medical industries.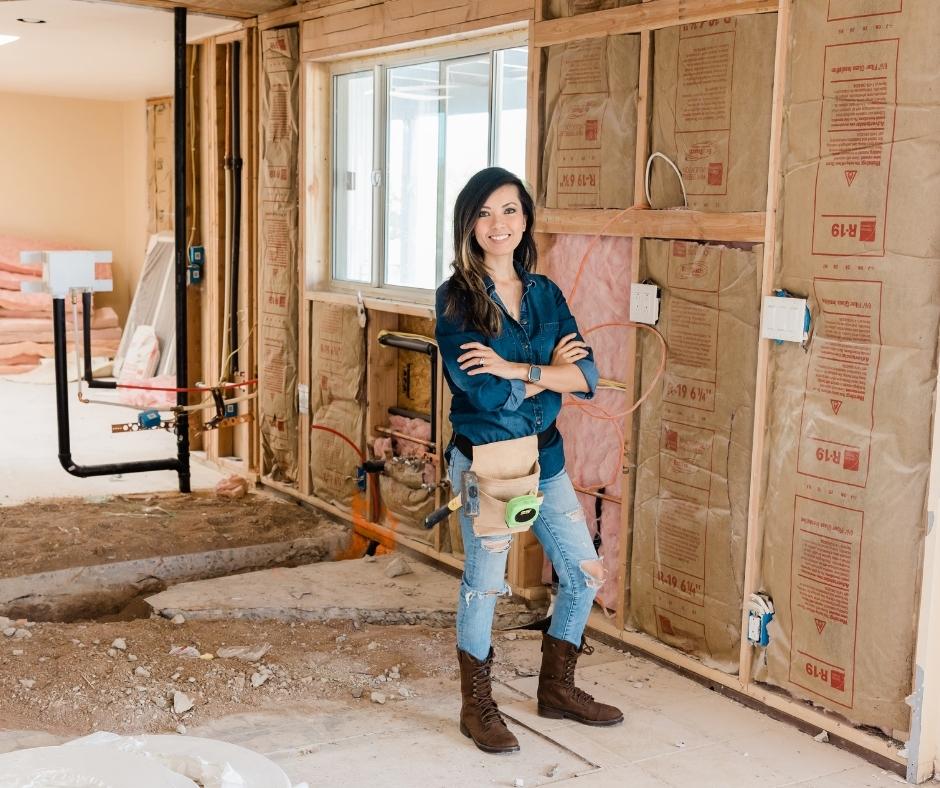 Please refer to the state's occupation list for complete requirements.
In the announcement, the South Australian government has emphasized that the process is very competitive, and there is no guarantee of receiving an invitation after ROI.
However, we have seen that the South Australian government has been very productive in issuing Visa 491 invitations lately. The 491 visa cut off in South Australia is still far away and un-determined because of its high number of quotas and South Australia State nomination 491 or 190 does not rank you by points, but long term commitment to the state.
If you meet the minimum criteria, there is no reason why you should wait for a good time.
Read more about South Australia Immigration and its Nomination process here.
Tasmania skilled migration updates their visa 491 and 190 allocations used in this financial year
Tasmania state government has announced updates on their nomination quotas of visa 491 and visa 190 for this financial year program for skilled migration.
With figures updated on 15 February 2022, there are only around 900 places left for visa 491 and 370 places left for 190 visas in Tasmania.
With around 1300 applications for nomination yet to be finalized, it is very likely that all the quotas will be running out before the end of this financial year not to mention new applications.
The government has also emphasized that they will prioritize applicants who:
Has employment and a skills assessment related to critical roles in health, infrastructure, and engineering or related to Tasmanian Skilled Occupation List
And has employment directly related to their nominated skills assessment.
Remaining applications deemed suitable will be ranked competitively and considered for any remaining nomination places.
Outcomes for applicants who are not in these priority areas may not be available until later in the program year which ends June 30, 2022.
Migration Tasmania is investigating with the Department of Home Affairs the possibility of additional quota. However, there is no guarantee this will be made available.
Work Visa Lawyers – South Australia State Nomination Offshore and Onshore
Work Visa Lawyers have a team of professional Registered Migration Agents and Immigation Lawyers based in South Australia for skilled visas 491 and 190, employer sponsorship program ( TSS 482, DAMA...) and Business investment visas subclass 188.
Work Visa Lawyers will assess whether your occupation and your current profile fits into South Australia state nomination. We will then draft and collate all the necessary paperwork, submit it, and follow up on your behalf.
We are one of the best Immigration Agents and Lawyers in Australia. we are based in South Australia, and you are always welcome to book an appointment with us via phone call, Zoom/Skype or Face to face consultation.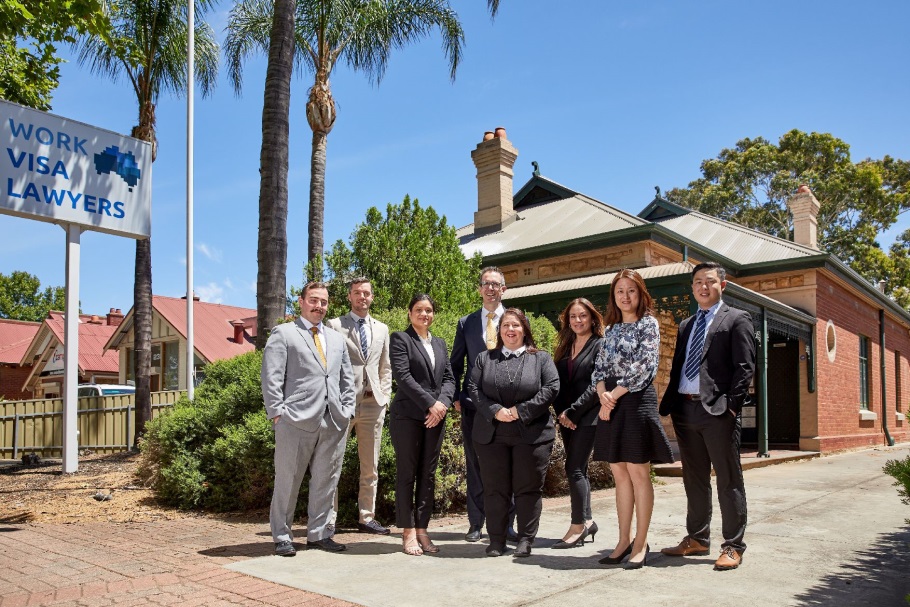 Book an appointment with one of our experienced Immigration Lawyers and Registered Migration Agents here.
Contact us on (08) 8351 9956 or +61 8 8351 9956 or This email address is being protected from spambots. You need JavaScript enabled to view it.