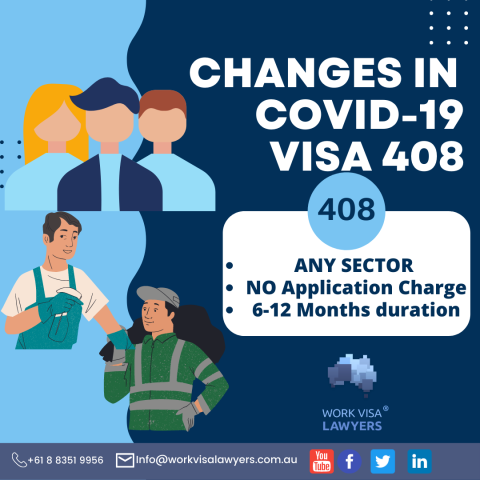 New Subclass 408 visa – pandemic event visa stream
Subclass 408 pandemic event visa stream is more popular during the pandemic than ever.
Starting only from a temporary activity visa which most skilled migrants did not know
This visa is now playing the role of the last resort, which saves a lot of migrants who are struggling to find their Permanent Residency Pathway or having their visa expiring soon.
Pandemic event visa subclass 408 is still open for new applications even though the border is fully open.
Visa holders of subclass 408 covid-19 stream will also have work right
And critical sector visa holders are permitted to change employment or work for more than one employer if their primary job is in a critical sector.
In addition to these advantages of the visa, on the 2/3/2022, ALL TEMPORARY VISA HOLDERS WITH WORK RIGHT will be able to access the COVID-19 Pandemic Event (Subclass 408) visa
There is NO visa application charge or critical sector requirements for workers!
Applicants can be granted a period of 6 or 12 months if they work in ANY SECTOR of the Australian economy.
The new arrangements are only available to Temporary visa holders with applications lodge on or after 21 February 2022:
who were in Australia before 21 February 2022, as well as
who arrive in Australia after 21 February 2022 and have work rights or a job offer from a Commonwealth-funded AGED CARE service at the time of application.
Temporary visa holders working in, or intending to work in, any sector of the Australian economy, can apply for this stream.
Length of time will depend on the sector they are working in, currently 12 months for who is working in the critical sectors and 6 months for the rest
The critical sectors are:
Agriculture
Food processing
Health care
Aged care
Disability care
Childcare
Tourism and hospitality.
This new policy will provide further support to Australian businesses and
a means to retain temporary migrants who are working or can work in a range of sectors across the economy.
The immigration minister also mentions that there are more jobs available now in Australia than before the Covid-19
And businesses across all sectors of our economy are crying out for skilled workers to fill vital roles
The Government has shown that they are committed to supporting Australian jobs and giving more opportunities for foreign workers by positive changes in migration settings.
VISA 408 PANDEMIC EVENT VISA BENEFITS
To sum up all the current changes of Visa 408 for skilled migrants who are stuck or intending to continue to work in Australia, this visa is for you.
No Application Charge on Visa 408 Covid-19 lodgement
Different from the past when most skilled migrants have to find a course to study and buy more time, now they only need to apply for 408 visa without an application fee.
Any Skilled Migrants can apply for this Pandemic Event Visa 408 Australia
This visa 408 is now available for ALL temporary visa holders with work right. Visa holders who can get the most benefit from this visa are:
Whatever sectors you are working in, you will be eligible to apply for a 408 visa if it is expiring soon and you have no further options to remain in Australia.
The length of visa will be granted differently for skilled workers who are working in Critical sectors which has been mentioned above.
Following the changes in covid-19 pandemic event visa 408, we are confident that the government will make more practical changes in the near future.
Work Visa Lawyers – Visa 408 Australia Application Process
Work Visa Lawyers have a team of professional Registered Migration Agents and Immigation Lawyers for skilled visas 491 and 190, employer sponsorship program ( TSS 482, DAMA...) and Business investment visas subclass 188. We understand your current circumstances regarding 408 Visa Australia and its new benefits to skilled workers.
Work Visa Lawyers will assess whether your occupation and your current profile fits into Visa 408 Eligibility criteria. We will then draft and collate all the necessary paperwork, submit it, and follow up on your behalf.
You are always welcome to book an appointment with us via phone call, Zoom/Skype or Face to face consultation.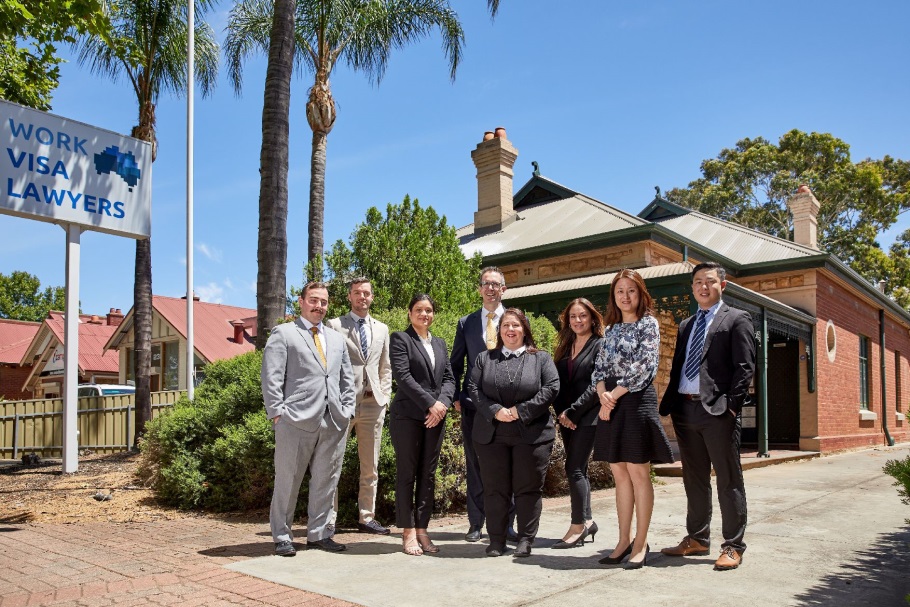 Book an appointment with one of our experienced Immigration Lawyers and Registered Migration Agents here.
Contact us on (08) 8351 9956 or +61 8 8351 9956 or This email address is being protected from spambots. You need JavaScript enabled to view it.