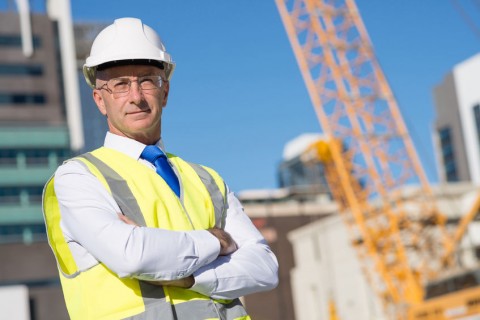 In an earlier article posed on 28 March 2018, we discussed the Government's plans to introduce the Skilling Australians Fund (SAF) which employers would have to contribute to before a work visa can be approved.
We can now confirm that the legislation which introduces the fund was passed by the Australian Senate on 8 May 2018.
What is the Skilling Australians Fund?
The Australian Government introduced the SAF to fund projects that support apprenticeships and traineeships, and will focus on training Australian workers in new skills.
"This fund will ensure an ongoing source of revenue to support Australian skills development and the take-up of apprenticeships and traineeships. The new fund will replace the existing training benchmarks, which have not been successful in generating training opportunities to allow Australians to fill skill gaps," the government said in the Budget.
The financial contributions (costs) required are:
Businesses with a turnover of less than A$10 million per year will be required to make a contribution of A$1,200

per year

for

each

temporary overseas worker and a one off payment of A$3,000 for

each

permanent worker
Businesses with an annual turnover of A$10 million or more will be required to pay A$1,800

per year

for

each

temporary overseas worker and a one-off payment of A$5,000 for

each

permanent worker
The levy is known as the Nomination Training Contribution Charge.
Which visas will be affected?
The SAF levy will apply to the following visa types:
Temporary Skills Shortage (TSS) Subclass 482 Visa, which replaced the Temporary Work Skilled Subclass 457 Visa in March 2018
Employer Nomination Scheme (ENS) Subclass 186 Visa and
Regional Sponsored Migration Scheme (RSMS) Subclass 187 Visa.
Example of new cost:
Business with turnover of less than A$10 million per year
Sponsoring

one employee

on TSS Subclass 482 Visa for 4 years
SAF levy = A$1,200 X 4 = A$4,800 per TSS visa employee
Example of previous Training Requirement cost:
Business sponsoring

three employees

on Subclass 457 Visa for 4 years
Must meet training benchmark B, which is 1% of annual payroll
Payroll is A$250,000 per year
Training expenditure = 1% of A$250,000 = A$2,500.00
Comments by Principal Migration Agent and Lawyer Chris Johnston:
The Skilling Australians Fund is quite likely to be a big disappointment in terms of raising Government revenue. This is because the amount of money the SAF raises is linked to the number of employer sponsored visas lodged, and the number of visas lodged is likely to be much lower than in previous years, so the money raised will be lower than projected.
The amount to be paid by employers will itself be a strong disincentive to go ahead with employer sponsored visas.
Another consideration on the numbers of visas that will be lodged, are the changes to visa criteria for the main types of employer sponsored visas from 18 March 2018.
All Subclass 482 TSS visa applicants (formerly the 457 visa) will need at least 2 years full time experience prior to the application being lodged.
All Subclass 187 RSMS and Subclass 186 ENS visa applicants will need at least 3 years of full time experience in the role prior to the visa being lodged.
Both of these requirements will reduce the number of applications, specifically international graduates who are only getting a 2-year Subclass 485 Temporary Graduate Visa to seek full-time employment after their studies are completed.
The SAF levy is effectively a tax on employers for lodging employer sponsored visas, which will reduce the number of employer sponsored visas.
Do you need help with an Australian visa application?

At Work Visa Lawyers we are experienced in assisting applicants in all matters relating to Australian visa applications. Our areas of expertise include Skilled Migration visas, Business Skills Migration visas, Employer Sponsored Work Visas, Partner and other Family Migration visas as well as the Administrative Appeals Tribunal (AAT) Review, Judicial Review and Ministerial Intervention.

If you require further information regarding your Australia visa options you can contact us through:

(08) 8351 9956 or +61 8 8351 9956

or This email address is being protected from spambots. You need JavaScript enabled to view it.
Sources
https://www.openaustralia.org.au/senate/?id=2018-02-15.27.1
https://www.aph.gov.au/Parliamentary_Business/Bills_LEGislation/Bills_Search_Results/Result?bId=r5998
https://www.zdnet.com/article/budget-2017-tss-visa-levy-to-finance-au1-5b-skilling-australians-fund/
https://www.zdnet.com/article/budget-2018-au250m-for-skilling-australians-fund/