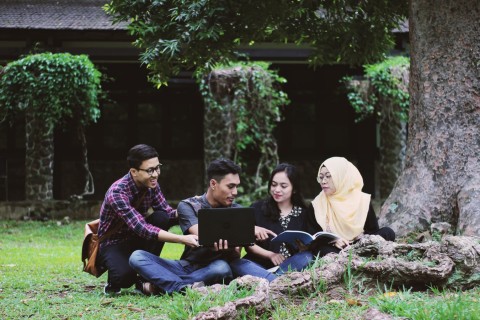 The Genuine Temporary Entrant (GTE) is a requirement almost all migrants will have to pass in the process of immigrating to Australia. Failing the GTE requirement can result in a devastating visa refusal. Here is what you need to know about the GTE criteria so you don't receive a visa refusal notification.
---
GTE is short for Genuine Temporary Entrant. Based on the documents provided by the applicant, the Department of Home Affairs (DoHA) will determine whether the applicant has a true purpose of temporary stay and the intention to stay in Australia for the time being. The DoHA will consider the applicant's background in their home country, the immigration history, the incentive to stay in Australia or return home. If you do receive a GTE visa refusal you may have the option to appeal and review the decision.
DoHA looks at factors which might make you wish to not return to your home country:
Political or civil unrest
Military service commitments
Your financial circumstances in your home country
The DoHA will also look at factors which would encourage you to return home such as, if you have a job back home, and have approved study leave. Another example would be if you have a business or personal assets in your home country, or close family members this may also be considered.
DoHA checks your immigration history as well:
If you have spent a long time in Australia, DoHA may consider that you are seeking to extend your stay in Australia and work here.
If you have had previous visa refusals/cancellations
Any previous issues with visa compliance - for example not completing studies on previous student visas, working in excess of work conditions, overstaying your visa
Some visas may require more information, take Student visa subclass 500 for example. You will have to provide all the mandatory information but you may also need to explain how the proposed course will assist you in your future career.
If you are requested to provide how the course will assist you, it would be very helpful to:
Relate the new course to what you have previously studied
Relate the new course to what you are currently doing in your work
Relate the new course to your career plan
In your explanation, try to answer the following questions:
Why you chose Australia to study instead of in your home country?
Why did you choose the courses?
What is the value of your course to your future?
What is your plan after graduation?
One of the more important categories DoHA will question you about is the value of the course to your future. DoHA will consider:
if the course is consistent with your current level of education
if the course is relevant to past or proposed future employment in your home country or a third country
expected salary and other benefits in your home country or a third country with your qualifications from the proposed course
When drafting your GTE statements, it is important that you pay very close attention to all the requirements if you fall under one or more of these categories:
Student visa applicants over 30 years old
Applicants who have not completed their studies and need to transfer to another school
Applicants who have applied for a degree lower than their highest academic level
People who have applied for a student visa in Australia many times
Applicants who are not related to the previous education situation
Evidence documents to support the facts you listed in your statement should be provided at the time of application as well.
For example, if the applicant mentions that his future goal is to return home and open a restaurant, he can explain it in his GTE and prepare a corresponding business plan for opening a restaurant. However, if an applicant only said in his GTE statement, "I applied because I like it very much." Such claim is not convincing and will not meet the GTE requirements.
Below is a real example of a refusal that a client received before consulting with Work Visa Lawyers.

Please note that it is common for a case officer to call you and ask you questions about your reasons for study in Australia. You may not receive any notice of this, so it is very important that you are prepared to discuss your case.
In short, no, but the majority of visas do use GTE requirements. The GTE is important because it applies to all Visitor Visas and some of the Temporary Visas. To put this in perspective, the Australian Bureau of Statistics recorded 780,500 Visitor visa movements in September 2018. Keeping the same amount of movements per month, in a year there would be 9,366,000 Visitor Visa movements. This means that nearly 10 million people would have had to pass the GTE requirements.
Some of the most common Temporary Visas that have the GTE criterion are:
Medical treatment subclass 602
It is important to remember that the GTE is often not the only criteria you will have to meet. For example, the Short-term stream subclass 482 which replaced the popular subclass 457 recently, has many requirements including IELTS and other skills assessments.
It is also important to show a range of documents to demonstrate an incentive to return home.
These could include:
- Employment to return to in home country.
- Close family ties and responsibilities in the home country - for example, if you are married and your partner is staying in home country during the visit, this is a positive GTE factor.
- Ownership of property or businesses in home country
Do you need help with an Australian visa application?
Lawyers and Registered Migration Agents from Work Visa Lawyers have rich experience in drafting GTE statements. If you need any assistance, please feel free to contact our team.
At Work Visa Lawyers we are experienced in assisting applicants in all matters relating to Australian visa applications, including state sponsorship applications. Our areas of expertise include Skilled Migration visas, Business Skills Migration visas, Employer Sponsored Work Visas, Partner and other Family Migration visas as well as Migration Review Tribunal, Judicial Review and Ministerial Intervention.
If you require further information regarding your Australia visa options you can contact us through:
(08) 8351 9956
or This email address is being protected from spambots. You need JavaScript enabled to view it.
Sources
http://www.abs.gov.au/ausstats/[email protected]/mf/3401.0/
https://immi.homeaffairs.gov.au/visas/getting-a-visa/visa-listing/student-590/genuine-temporary-entrant
https://www.workvisalawyers.com.au/news/all/australian-visa-refusal-notification-options-for-the-appeal-review-process-tribunal-ministerial-review.html
https://immi.homeaffairs.gov.au/visas/getting-a-visa/visa-listing/student-500
https://immi.homeaffairs.gov.au/visas/getting-a-visa/visa-listing/visitor-600
https://immi.homeaffairs.gov.au/visas/getting-a-visa/visa-listing/temporary-work-400
https://immi.homeaffairs.gov.au/visas/getting-a-visa/visa-listing/temporary-activity-408
https://immi.homeaffairs.gov.au/visas/getting-a-visa/visa-listing/training-407
https://immi.homeaffairs.gov.au/visas/getting-a-visa/visa-listing/work-holiday-462
https://immi.homeaffairs.gov.au/visas/getting-a-visa/visa-listing/work-holiday-417
https://immi.homeaffairs.gov.au/visas/getting-a-visa/visa-listing/temporary-skill-shortage-482
https://www.workvisalawyers.com.au/news/all/top-10-facts-you-need-to-know-about-the-new-482-visa-1.html#Skills
https://www.workvisalawyers.com.au/news/all/ielts-now-offering-computer-delivered-english-tests-for-visa-applicants-in-australia.html
https://www.workvisalawyers.com.au/news/all/skills-assessments-occupation-lists-for-australian-tss-482-and-employer-sponsored-permanent-resident-visas.html