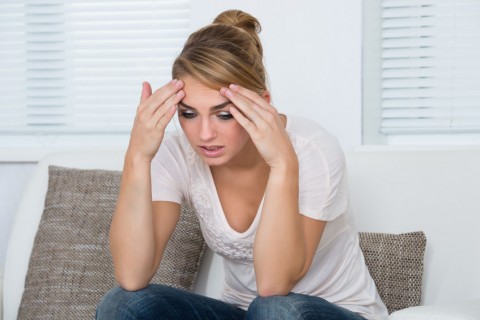 All you need to know and do when your visa application is refused!
Receiving a refusal notification for your visa application is stressful and places you in a wave of uncertainty. However, quick action is required to resolve your visa status if your visa application was lodged onshore in Australia.
The same can be said if you received a Notice of Intention to Consider Cancellation (NOICC) for your current visa. It is best to quickly address the issues raised in the NOICC, than to challenge the decision to cancel your visa after the decision has been made.
What are the common reasons for a visa application to be refused?
A visa application can be refused for a number of reasons. In our previous article we discussed the tougher and stricter stance taken by the Department of Immigration and Border Protection (DIBP) in relation to visa applications. Reasons for a visa application refusal include but are not limited to:
failing to provide required documents
failing to submit a valid application
refusal due to character grounds
non-genuine positions for employer sponsored visas
failing to demonstrate a genuine and ongoing relationship for partner visas
providing bogus or misleading documents and information – PIC 4020
What is a Notice of Intention to Consider Cancellation (NOICC)?
A Notice of Intention to Consider Cancellation (NOICC) is issued to visa holders who are found to have or adjudged to have breached one or more of their visa conditions. Some common examples of circumstances leading to an NOICC being received include:
unsatisfactory attendance of classes while holding a student visa
working for more than 20 hours per week while holding a student visa
working in Australia when your visa does not have work rights
working in a different position or non-related business when holding an employer sponsored visa
being charged with a criminal offence while holding an Australian visa in Australia
When you receive a NOICC you will be invited to provide a response to the DIBP before a decision will be made. It is very important that you address the issues of concern during this opportunity to preserve your Australian visa status.
How can Work Visa Lawyers help?
Our team of Registered Migration Agents along with Migration Lawyer Chris Johnston will be able to provide assistance for visa applicants who have received a visa application refusal and visa holders who are facing a possibility of having their visas cancelled. We can help you with the following:
analysing your application or visa cancellation issues
identifying time limits for appeals or providing a response, and working within those time limits
advising you on your options to appeal the refusal, visa cancellation or respond to a NOICC
assisting you with the collection of supporting information and documents for your appeal or response to the NOICC
Each visa type and circumstances are different for everyone, and will require a different approach when submitting an appeal or response to the DIBP. More importantly you need to seek migration advice immediately to be able to submit your appeal or response in time. The longer you take to respond the harder it will be to obtain or maintain your Australian visa.
Comments by Chris Johnston – Principal Lawyer and Registered Migration Agent at Work Visa Lawyers
There are various reasons for visa complications to occur. While some reasons are straightforward and valid, some complications arise from unclear presentation of documents or information to the DIBP. During my years of work I have had genuine and sincere visa applicants and visa holders who faced issues with their visas because of misperception by the DIBP or being placed in unfortunate circumstances.
As mentioned the most important step in dealing with such an unpleasant event is that you need to seek migration advice from a Registered Migration Agent or Lawyer immediately. Getting the appropriate migration advice and planning your response early provides you with the best chance of overturning the negative result or news about your visa application or status.
This information is accurate on 16 December 2016
Do you need help with an Australian visa application?
At Work Visa Lawyers we are experienced in assisting applicants in all matters relating to Australian visa applications. Our areas of expertise include Skilled Migration visas, Business Skills Migration visas, Employer Sponsored Work Visas, Partner and other Family Migration visas as well as the Administrative Appeals Tribunal (AAT) Review, Judicial Review and Ministerial Intervention.
If you require further information regarding your Australia visa options you can contact us through:
(08) 8351 9956 or +61 8 8351 9956
or This email address is being protected from spambots. You need JavaScript enabled to view it.