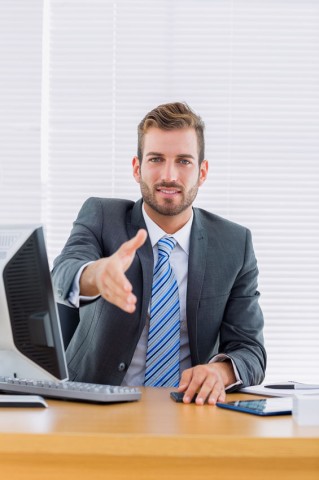 The TSS subclass 482 visa was introduced on 18 March 2018. It replaced the 457 visa which will no longer be granted. While applications for the 457 Visa are no longer being accepted, applications that were filed before 18 March 2018 will still be processed. View the full list of 457 and 482 Visa differences here.
10 points on the TSS 482 Visa:
A key feature of the TSS Visa is that it splits the list into three streams:
Short-Term stream

$1,150, per applicant over the age of 18.

Medium-Term stream

$2,400, per applicant over the age of 18.

Labour Agreement Stream

$2,400 per applicant over the age of 18.
Short-Term stream:
Only allowed visa for duration of up to 2 years
Only one onshore renewal possible – this means that after 4 years on TSS the applicant will have to go offshore to apply again.
Occupations listed on STSOL
No pathway to PR provided for short term occupation
Medium-term stream:
TSS visas granted for up to 4 years
No limit on number of onshore renewals
Occupations listed MLTSSL
Offers a pathway to Australian PR after 3 years holding visa with the same employer through:

ENS Temporary Transition (subclass 186)
RSMS Temporary Transition (subclass 187)
This means that if you are applying through the medium-term stream, your 482 visa will be valid for up to 4 years. You will then be able to meet permanent employer sponsored visa requirements, which are not available to 2-year TSS visa holders. You should note that if you are applying under the Short-term stream, you will need to meet Genuine Temporary Entrant, or GTE requirements.
Labour Agreement Stream:
The Labour Agreement stream is for where occupations are not on the TSS list. The employer applies for a Labour Agreement to allow them to sponsor specific occupations not on the list.
While there are many requirements for the labour market testing, the most important features include:
Advertising in at least two instances or mediums
Running the job ad for at least 21 days
Mentioning the salary of the position in the advert
You may be exempted from the Labour Market Testing, if International Trade Obligations apply.
However, once the Skilling Australians Fund is implemented, 28 days of advertisement will be required.
3) Training Requirements and Sponsor Obligations
Once the Skilling Australians Fund is implemented, the TSS 482 visa programme will no longer utilise training benchmarks A or B which were used by the 457 visa. Instead, employers will have to contribute towards the Skilling Australians Fund by paying the nomination training contribution charge. The levy will differ according to the length of the visa and size of business. There are a large number of requirements for approved 482 Business Sponsors and 482 visa holders to comply with.
Conditions applicable for business include:
Applicant works in the nominated occupation
Business should retain all the records
Cooperate with any inspections
Conditions applicable for the applicant:
Primary applicant can only work for the approved sponsor
There are a limited number of occupations with exemption to work rights
They must inform Department of Home Affairs if applicant stops working
Must find have new nomination within 60 days if employment ends
Ensure equivalence between Australians and foreign workers
The department undertakes monitoring upon all approved business sponsors.
4) Genuine Need for The Nominated Position
There must be a genuine need for the nominated position, which must be on the 482 occupation list. The main reason for refusals is failing to demonstrate that the position is genuine and required for the business. The 482 occupation list is regularly revised by the department so you will need to check the list to see if your occupation is there when you are lodging the 482 nomination application. It is highly advised that all applicants submit strong and supported nomination applications for the 482 Visa.
5) The Annual Market Salary Rate (AMSR)
The Annual Market Salary Rate (AMSR) replaces the market salary rate previously required for the 457 visa applications. The AMSR is now more defined with strict differentiation between monetary and non-monetary remuneration. The salary must be at or above the Temporary Skilled Migration Income Threshold (TSMIT).This is the income threshold that is set by the Department of Home Affairs. Currently, the TSMIT is set at $53,900.
We advise that employers check with their respective migration agents before structuring an eligible remuneration package for their sponsored employee. Having too much of a non-monetary component as remuneration may result in the AMSR not being met.
6) Skills Assessments and Work Experience Requirements
Currently, a specified list of occupations is required to provide skills assessments for the TSS visa application. The list required to do skills assessments is mainly for trade related occupations plus for the occupation of program and project coordinator. There has been an ongoing discussion that the Department will extend compulsory skills assessment to more occupations. If the skills assessments are made compulsory, applicants will need to make sure they have enough time to complete the skills assessments before visa application is lodged.
There is a new work experience requirements for the TSS 482 visa.
TSS visa applicants will now need to demonstrate 2 years of relevant work experience before they can apply.
This is a major change from the previous 457 visa requirements. Many international graduates may not have the 2 years of full-time and relevant work experience to apply for the TSS visa. This could be a major factor in reducing the number of temporary work visa applications in the near future.
7) Providing Complete Documents
The employer sponsored visas section is refusing visas at an increasing rate, so it is important that all necessary documents are attached to your application. Furthermore, there have been cases where applications are refused due to only one or two documents missing from the employer or applicant. After the application is submitted, applicants may not be requested to provide further documents, so it is advisable that all documents be attached to the online applications at the time of submission.
8) School Fees and Giving Birth in Australia
TSS visa holders need to be aware there if you have school age children enrolled in public schools, additional school fees may apply. For example in the state of South Australia, TSS 482 visa holders are expected to pay a levy for each child in school, which can amount to:
Approximately $5100 per primary student per year
Approximately $6100 per secondary student per year
Also, many temporary work visa holders are unaware that your health insurance coverage does not cover delivery or birth of newborn children in Australia. If you give birth to a baby in Australia while holding a TSS 482 visa, you will have to pay medical fees applicable to a foreign visitor, which will be a high amount.
9) Alternatives to The 482 Visa
If your Occupation is not on the list or you do not have the experience:
RSMS visa has a more generous list that may offer you a way forward.
Labour Agreement –The Labour agreement process is usually extended and would require professional assistance.
Other temporary work visas such as the 407 training visa or 400 specialist temporary activity visas might be considered.
Partner visa - might be an option if you have an Australian Partner.
Or the Student visa – to increase your skills, as Australian has world class education providers
This is not the full range of options, but just some of the most common.

10) Pathway to Australian Permanent Residency (PR)
Permanent Australian residency is only available for the medium-term stream and not the short-term stream. For Medium-term Stream Visa:
The pathway will be through the temporary transition ENS 186 or RSMS 187 Visa
After working with the approved Sponsor for three years, applicants can apply for a Permanent Visa
Previous holders of the 457 visa may still be able to access a two year pathway to permanent residency.
Do you need help with a Sponsorship or TSS visa application?
At Work Visa Lawyers we are experienced in assisting applicants in all matters relating to Australian visa applications.
If you are a holder of a 457 visa or intend to apply under the new rules, we can assist you.
We assist businesses of all sizes that are looking to sponsor and nominate a visa applicant.
Advise businesses how to meet the Department Training and Labour Market Testing requirements.
We advise visa applicants on their eligibility to make the 482 visa application or who are transitioning from a 457 or 482 to permanent migration.
We assist permanent migration for eligible 457 visa holders through the ENS to RSMS visa pathway.
Advise visa holders with responses to the Department meeting the 8607.
Advise visa holders with responses to 'Notices of Intention to Cancel'.
Advise Employers of their ongoing sponsorship obligations.
Assist employer with application for accredited sponsorship.
If you are a potential visa applicant, please book a consultation to discuss your visa options. We are experienced in all types of Employer Sponsored visas.
Our areas of expertise include Skilled Migration visas, Business Skills Migration visas, Employer Sponsored Work Visas, Partner and other Family Migration visas as well as the Administrative Appeals Tribunal (AAT) Review, Judicial Review and Ministerial Intervention.
If you require further information regarding your Australia visa options you can contact us through:
(08) 8351 9956 or +61 8 8351 9956
or This email address is being protected from spambots. You need JavaScript enabled to view it.