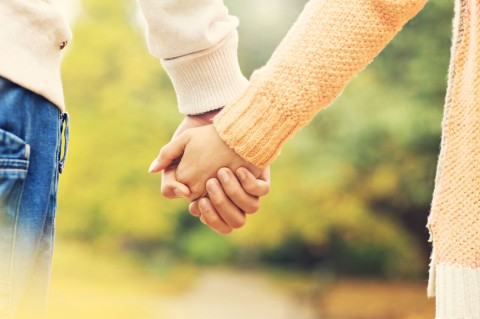 2018 Partner Visa Australian Processing Times For The 801 Visa. Refusals For Partner And Spouse 801 and 820 Visas Increasing. Why Your Partner/Spouse/Family Visa Is Taking A Long Time.
2018 UPDATE For Partner Visa Processing Times: Increased Partner Visa Refusals for Partner Visa Subclass 801 and Partner visa subclass 820. Partner Visa Application Points Calculator and Changes That Affect Processing Times.
Australia Partner Visas continue to face long processing times and increased scrutiny by the DIBP
A recent query to the Department of Immigration and Border Protection (DIBP) in relation to a 2nd stage Partner visa (subclass 801) application has resulted in the following response:
"The current processing time for Permanent Partner (subclass 801) visas is 12 to 18 months from your eligibility date."
The processing times for the Temporary Partner (subclass 820) visas are also listed as 12 to 18 months on the DIBP website.
The eligibility date refers to the date you become eligible for processing of the permanent partner visa, which is usually just before two years after you lodged your initial partner visa application. You can find out if you are eligible by using the DIBP Partner (Permanent) Calculator.
This means that a typical partner visa applicant will have to:
wait 12 to 18 months before the temporary partner (subclass 820) visa is granted
wait another 6 to 12 months before you can apply for a permanent partner (subclass 801) visa
wait another 12 to 18 months before you receive your permanent partner (subclass 801) visa
You will only receive a permanent partner (subclass 801) visa after 36 to 42 months' (3 to 3.5 years) time!
While most will think that 3 to 3.5 years' time is not an issue for a couple in a relationship, the timeframe also requires partners to:
continue in a committed and mutually exclusive relationship
continue to collect evidence which will demonstrate an ongoing and genuine relationship
Other indirect consequences may include the delay of starting a family or buying a home together before the permanent visa is obtained.
Why is the Partner visa taking a long time to process?
The partner visa has had its processing time increase year-on-year because of two main reasons:
increasing number of applications but yearly planning levels for partner visas has not changed (there are 70,000 applications in the pipeline)
increase in integrity checks by DIBP assessment officers on the relationship
The increase in integrity checks by the DIBP is in response to reported abuse of the partner visa programme in the past few years. News like this one reported in Queensland, where 16 bogus marriages were arranged for partner visa application purposes, means that the integrity checks and longer processing times are here to stay. There has been debate in the Australian Parliament for partner visas to be scaled down with increase requirements, as reported by the Herald Sun.
Additionally genuine partners, who submitted weak applications or did not collect sufficient evidences to demonstrate their relationship is genuine and ongoing, face harsh and detailed assessments by the DIBP. It may be best to assume that the DIBP will view your relationship as bogus if you do not provide enough evidence and information to suggest otherwise. Additional areas which may raise suspicion include:
de facto relationship of over three years at the time of lodgement
Australian citizen children from a previous relationship who are in the care of the sponsor
lack of financial ties and interdependency (common among low-income couples)
lack of social recognition of the relationship in Australia from the applicant's side (which is a challenge if the applicant did not socialise while in Australia)
With the increased scrutiny Work Visa Lawyers has received increasing enquiries from applicants whose partner visa applications were refused. In such a scenario the applicant will need to submit an appeal and review with the Administrative Appeals Tribunal (AAT). If you need to know more about what needs to happen to lodge an appeal, read our article here.
Source:
This information is accurate on 1 March 2017
Comments by Principal Migration Agent and Lawyer Chris Johnston
Partner visa applications have been experiencing huge grievances with longer processing times as the number of applications continues to be well above the annual planning levels. Additionally there have been more cases of partner visa refusals as the DIBP mentality is somewhat edgy when assessing the genuineness of the relationship. As such you are advised to submit applications which are supported by documents and information beyond the minimum requirements, to avoid negative results. Seek professional advice for your partner visa application if you need to because a visa refusal 12 to 18 months after your lodgement results in:
loss of visa application fee paid – A$ 6865
delays in starting your life in Australia
stress in the relationship caused by the uncertainty of the visa status, and additional financial expenses to submit a review or new application
You are reminded to continue collecting evidences showing a genuine and ongoing relationship for the assessment of the temporary partner visa application and also for at the permanent partner visa application stage. The number of review applications received by the AAT for partner visa refusals has increased in the 6 months from July to December 2016 as compared to the previous year.
2018 UPDATE & Related Articles:
Partner Visa Sponsorship & Policy Update 2018: Changes Affecting Processing Times & Force Offshore Partner Visa Applications
INCREASED PARTNER VISA REFUSALS: 20,000 Less Skilled, RSMS, and Partner Visas Granted Due to New Integrity Measures from Australian Immigration Department
UPDATE ON CHANGES: Changes for the Australia Partner Visa Application! Separate Sponsorship application and possibly more!
Do you need help with an Australian visa application?
At Work Visa Lawyers we are experienced in assisting applicants in all matters relating to Australian visa applications. Our areas of expertise include Skilled Migration visas, Business Skills Migration visas, Employer Sponsored Work Visas, Partner and other Family Migration visas as well as the Administrative Appeals Tribunal (AAT) Review, Judicial Review and Ministerial Intervention.
If you require further information regarding your Australia visa options you can contact us through:
(08) 8351 9956 or +61 8 8351 9956
or This email address is being protected from spambots. You need JavaScript enabled to view it.