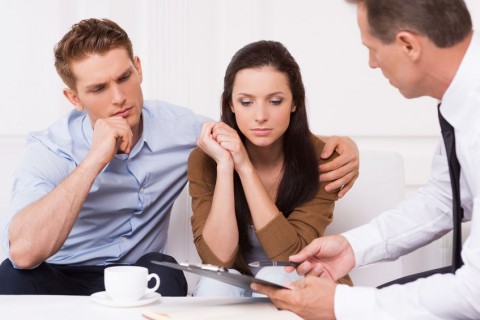 Key terms: Migration Policy Changes – Partner Visas – Subclass 820/801 – Subclass 309/100 – Sponsor Requirements – Family migration


2018 Update & Related Articles:
Partner Visa Sponsorship & Policy Update 2018: Changes Affecting Processing Times & Force Offshore Partner Visa Applications
Planning to lodge a partner visa application? You will soon need to apply for sponsor approval first!

Amendments introduced in the Migration Amendment (Family Violence and Other Measures) Bill 2016 describes that a separate sponsorship application is necessary before one can submit a partner visa application. Originally planned for implementation on 1 July 2017, we now know that the change will only be implemented in 2018 because the Bill has not been enacted.

At the time of writing there are still no details released by the Department of Immigration and Border Protection (DIBP) in relation to the process of applying for the sponsor approval.

How will you be affected if a separate Sponsor application is required?

DIBP has not released any details therefore we do not know if a sponsor needs to be approved before the visa application can be submitted. Also there is no information clarifying if the sponsor application and partner visa application can be submitted at the same time.

If sponsor approval is required prior to submitting a partner visa application, this may lead to complications such as:

- a partner visa applicant with a pending visa expiry cannot submit the partner visa application in time to obtain a bridging visa for further stay in Australia. This usually means the application will need to apply for another visa or depart Australia

- the delay in being able to lodge a partner visa may mean an increase in fees

- more criteria and red tape to be met for an Australian citizen or permanent resident who wishes to bring a partner from overseas to Australia

- increase in processing times for a partner visa

While we wait for further details from the DIBP, there is no doubt the additional requirement will have a negative effect on future partner visa applications.

Concerns about Partner Sponsorship Criteria raised by the Migration Institute of Australia:

"The MIA is also concerned about the content of these as yet unknown sponsorship requirements that may be imposed on sponsors. Will the family sponsor be required to demonstrate they meet a specific minimum salary rate or have funds and other assets available to support their partner? At what threshold level will these be set? Such criteria have the potential to impose further hardship on applicants. Will these criteria prevent applicants achieving the basic human right to companionship and family life?"

Comments from Principal Migration Agent and Lawyer Chris Johnston

The idea of checking sponsors to make sure they are of good character and to protect a partner visa applicant from family violence is a well-intended idea.

However, the fear is that the DIBP may introduce a range of other sponsorship requirements, which may reduce the eligibility of potential sponsors. One such example would be if there was a financial capacity requirement to be demonstrated by sponsors.

The Amendment also allows for the sharing of information with other Government agencies in relation to the sponsor applicant. This could in the future mean that the Government shares information amongst agencies such as the ATO and Department of Social Security, regarding a sponsor's work and employment/unemployment history.

If possible you are advised to submit your partner visa application as early as possible to avoid the changes.

Sources:

Migration Amendment (Family Violence and Other Measures) Bill 2016

https://www.legislation.gov.au/Details/C2016B00094

https://www.mia.org.au/documents/item/1006

This information is accurate on 16 June 2017

Do you need help with an Australian visa or citizenship application?

At Work Visa Lawyers we are experienced in assisting applicants in all matters relating to Australian visa applications. Our areas of expertise include Skilled Migration visas, Business Skills Migration visas, Employer Sponsored Work Visas, Partner and other Family Migration visas as well as the Administrative Appeals Tribunal (AAT) Review, Judicial Review and Ministerial Intervention. We have also assisted applicants with Australian citizenship applications, especially for those with unusual circumstances.

If you require further information regarding your Australia visa or citizenship options you can contact us through:

(08) 8351 9956 or +61 8 8351 9956

or This email address is being protected from spambots. You need JavaScript enabled to view it.