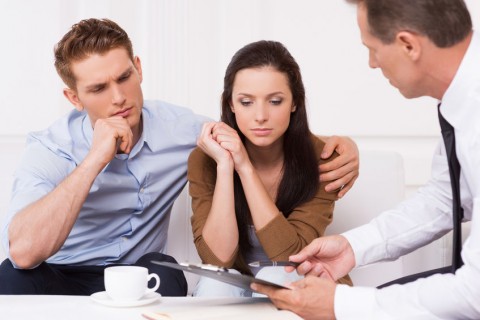 Tougher vetting imposed by Home Affairs Minister Peter Dutton has led migration to plummet to its lowest since 2007. As reported by the Department of Home Affairs, actual intake fell from 183,608 in 2016-2017 to a staggering 162,417 for the 2017-2018 financial year. This is attributed to a 46 per cent increase in visas being refused and an additional 17 per cent rise in application withdrawals due to the greater scrutiny, according to The Australian. Even though the government is not required to fulfil the current migration cap of 190,000, nearly every previous year they have.
Why the Decrease?
A major factor in the recent decrease of granted visas is that the government has begun using a new database and tougher vetting procedures. The extended vetting is to ensure that the government is "bringing the best migrants possible," according to the Home Affairs Minister, Mr. Dutton.
Another factor that most likely had an effect on the number of employer sponsored visas is the Skilling Australians Fund levy, recently introduced by the Australian Government. The levy requires employers to pay additional fees when sponsoring an employee on a TSS visa, making it much more expensive for Australian businesses.
Increased Visa Refusals for Partner visas
The family stream, predominantly made of partner visas, observed the largest percent based slash in acceptance. The family stream denied approximately 8,000 applications which left 47,732 accepted applications. "We want to make sure, particularly people coming through this spousal visa program that they are legitimate relationships," Mr. Dutton told Today when addressing the 15 per cent fall.
Eligibility
You must be married or in a de facto relationship with:
An Australian citizen
An Australian permanent resident
An eligible New Zealand citizen.
Your marriage must be valid under Australian law. This means you must have parental permission if you are 16 or 17 years of age.
You must have been in a de facto relationship for at least 12 months or have a registered relationship.
Partner Visa Areas of Refusal
Reasons for partner visa refusals may include:
Cases where schedule three is an issue

Compelling and compassionate reasons must be demonstrated

Home Affairs often refuses due to lack of compelling and companionate circumstances
Self lodged applications often forget to do a spousal application
Self lodged applications often do not supply required documents
For many cases, the finding is that there has been insufficient evidence to support the existence of a genuine spousal relationship.
Increased Skilled Visa Refusals
The latest figures for the 2017-2018 financial year show that Mr. Dutton's increased vetting procedures has cut approximately 12,468 skilled visa applications. The plunge in acceptance has left the total skilled visa stream at just 111,099 accepted applicants.
Regional Sponsored Migration Scheme (RSMS) 187 Visas
While refusals have been seen in all aspects of Skilled Visas, Regional Sponsored Migration Scheme Visas are worth noting. The Regional Sponsored Migration Scheme 187 Visa is for skilled workers who want to work in Australia. The visa allows the migrant to work in either a temporary residence transition stream or the direct entry stream.
Eligibility
To be eligible for a Reginal Sponsored Migration Scheme Visa you must:
be nominated by an approved Australian employer for a job in regional Australia
be under 45 years of age
meet the skills, qualifications and English language requirements
meet the other requirements of one of the streams of this visa.
Refusals for Direct Entry
Many of the visa refusals are the result of the nominated position being refused. Direct entry refusal may be due to:
occupation refusal (cause of high number refused)
finding the need for the position is not proved
questioning level of evidence provided
questioning whether the position is at the required skilled level
Refusals for Temporary Transition
For the temporary transition, the decisions may focus on:
whether the position has the ability to continue to financially support the positon
the need for the position

ig. Retail/office manager

if wages and ongoing training have been demonstrated
Do you need help with an Australian visa application?
At Work Visa Lawyers we are experienced in assisting applicants in all matters relating to Australian visa applications. Our areas of expertise include Skilled Migration visas, Business Skills Migration visas, Employer Sponsored Work Visas, Partner and other Family Migration visas as well as the Administrative Appeals Tribunal (AAT) Review, Judicial Review and Ministerial Intervention.
If you require further information regarding your Australia visa options you can contact us through:
(08) 8351 9956 or +61 8 8351 9956
or This email address is being protected from spambots. You need JavaScript enabled to view it.
Sources:
https://www.sbs.com.au/news/australia-s-migrant-intake-hits-10-year-low-under-turnbull
https://www.homeaffairs.gov.au/about/reports-publications/research-statistics/statistics/live-in-australia/migration-programme
https://www.homeaffairs.gov.au/trav/visa-1/187-
https://www.homeaffairs.gov.au/trav/visa-1/801-/Partner-visa-(subclasses-820-and-801)-document-checklist
https://www.workvisalawyers.com.au/news/all/work-visa-approvals-are-declining-in-australia-and-predicted-to-be-at-their-lowest-level-in-seven-years.html