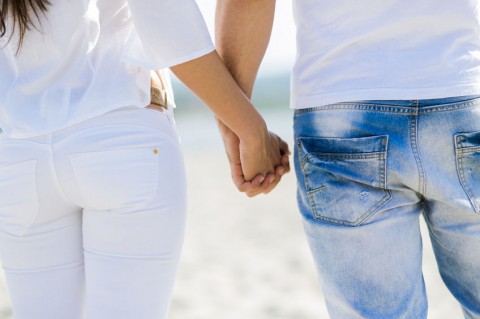 Sponsorship approval will be required for Partner Visa applications
Sponsors for family visas will be required to be approved before visa applicants can lodged an application. This will affect any visa applicatant who wishes to apply for a Prospective Marriage Visa, Partner Visa or Parent Visa. The recent legislative changes have not yet come into effect, however, when the changes do come into effect, it will require that any Australian Citizen/ PR spouse or Australian Citizen/ PR de facto partner of a visa applicant must be approved before the visa applicant can lodge a Prospective Marriage Visas, Partner Visas onshore or offshore.

Click here to read the most update information regarding Australian Partner Visas
---
Federal Parliament has recently passed the MIGRATION AMENDMENT (FAMILY VIOLENCE AND OTHER MEASURES) Bill 2016. At the time of writing there is no date set for the changes to take effect but what we do know is that the changes could become law by before the end of 2018.


What is the current process to apply for a Partner Visa?
If you and your partner meet the eligibility requirements for a Prospective Marriage (subclass 300) Visa or Partner (subclass 309 & 100) Visa offshore then, the current process is to lodge a Partner Visa application at the same time as the sponsorship application. The advantage of lodging the visa application and a sponsorship at the same time is that they will be assessed together.
If you are in Australia and are eligible to apply for the Partner (Subclass 820 & 801) Visa onshore, then you will be able to stay in Australia for the duration of the processing of the Partner visa until a decision is made. This allows you full work and study rights. As processing times can be over 12 months, this is an advantage for onshore Partner Visa applicants.


Click here to view the full list of all possible Partner and Family Visas.
What are the changes to Partner Visa sponsorship?
The Sponsor must be approved before a Partner Visa can be lodged. When the sponsorship is approved, only then can the visa applicant lodge an application associated with that approved Partner sponsorship. This will affect the Prospective Marriage Visa or Partner Visa (subclass 820/801) or (subclass 309/100)
This will also limit the number of onshore applications made by visa applicants coming to the end of their current visa because the processing of the sponsorship approval is unknown, if your visa is about to expiry, it is likely you may need to go offshore to lodge a Partner Visa application.
This separation of sponsorship and visa application will bring uncertainty for visa applicants who are thinking about lodging the visa application but unable to do so because their sponsor is required to be approved.
Other obligations that the Partner Sponsorship will be imposed are:
impose statutory obligations on persons who are or were approved as family sponsors and
provide for sanctions if those obligations are not satisfied;
facilitate the sharing of personal information between parties identified in a sponsorship application;
enable the refusal of a sponsorship application and the cancellation or barring of a family sponsor in certain circumstances;


Who is affected?
Temporary Visa holders such as Student Visa holders, Work Holiday Visa holders and some Tourist visa holders are going to be affected by this change because they are most likely to lodge the Partner Visa if they meet the Partner Visa criteria.


How will this affect you?
If you are a current visa holder in Australia and wanting to lodge a Partner Visa in the future, you may not be able to lodge onshore if your partner's sponsorship has not been approved. This will mean you will have to go offshore at the end of your visa expiry.
If you are in a relationship with an Australian Citizen or Permanent Resident but are living outside of Australia it will mean that you will need to wait until your partner's sponsorship is approved before you can lodge the Partner Visa. This will mean extra processing times for you to come to Australia.
It is imperative that you obtain advice about your particular circumstances before lodging a Partner Visa, your circumstances are different from any other relationship and this extra step, if not done properly, could lead to a refusal of the Partner Visa.


Related Links:
7 Ways to Get A Successful Partner Visa/Marriage Visa & Faster Processing Times
Australia Partner visa processing times update March 2017
Australian Visa Refusal Notification Options For The Appeal & Review Process (Tribunal & Ministerial Review)
Changes for the Australia Partner Visa Application! Separate Sponsorship application and possibly more!
Do you need help with an Australian visa application?
At Work Visa Lawyers we are experienced in assisting applicants in all matters relating to Australian visa applications. Our areas of expertise include Partner Visas, Skilled Migration visas, Business Skills Migration visas, Employer Sponsored Work Visas and other Family Migration visas as well as the Administrative Appeals Tribunal (AAT) Review, Judicial Review and Ministerial Intervention.
If you require further information regarding your Australia visa options you can contact us through:

(08) 8351 9956 or +61 8 8351 9956 or This email address is being protected from spambots. You need JavaScript enabled to view it.
Sources:
https://www.aph.gov.au/Parliamentary_Business/Bills_Legislation/Bills_Search_Results/Result?bId=r5688
https://immi.homeaffairs.gov.au/visas/getting-a-visa/visa-listing
https://immi.homeaffairs.gov.au/visas/getting-a-visa/visa-listing/partner-onshore
https://immi.homeaffairs.gov.au/visas/getting-a-visa/visa-listing/prospective-marriage-300
https://www.legislation.gov.au/Details/C2016B00094
https://www.workvisalawyers.com.au/news/all/7-ways-to-get-a-successful-partner-visa-marriage-visa-faster-processing-times.html