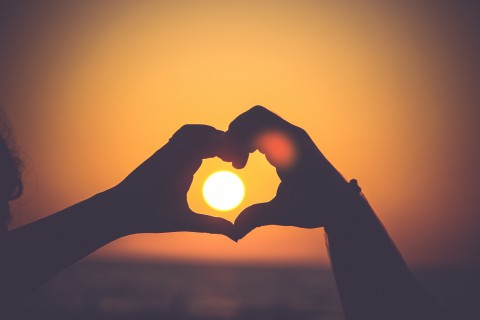 The application process and processing times for the Australian Offshore Partner visa 309/100, Prospective Marriage Visa 300, and Onshore Partner Visa 820/801 can be very long. To be eligible for a Partner Visa you must be legally married to, or in a de facto relationship (common law), with an Australian citizen or permanent resident.
1. Apply for The Right Partner Visa
Although this may seem straightforward it depends on your eligibility and whether there is enough evidence to support the visa application and whether your visa conditions allow you to apply for another visa. Migration Agents can assist in the application process by informing you on the correct Partner, Marriage, or Spousal Visa you should apply for.
There are three types of partner visas that you may be eligible for:
Prospective Marriage Visa (subclass 300)
The Prospective Marriage Visa subclass 300 also known as the Fiancé visa, as it allows a person to come to Australia and marry their fiancé within 9 months of being granted.
You then apply for the combined temporary and permanent partner visa 820 in Australia after marriage and within the 9-month period of the visa.
Onshore Partner visa (subclass 820/801)
The Onshore Partner Visa subclass 820/801 is an application for visa applicants to make while they are physically in Australia. Visa applicants must check their current visa conditions to ensure that they are eligible to apply for the Partner visa application as well as providing the minimum criteria
Offshore Partner visa (subclass 309/100)
The Offshore Partner Visa subclass 309/100 is an application for visa applicants who are physically outside of Australia and is granted when the applicant is outside of Australia. Applicant should check other eligibility criteria before applying for the Partner visa application as well as providing the minimum criteria
2. Certified Documents & Translated Into English
The Partner Visa is a combined application for permanent residency. The Department must be satisfied with your identity. Therefore, before you apply for the visa, ensure that you have already had your identity documents certified as true copies and if they are not in English, have the documents translated by an accredited NAATI translator.
3. Meet the Partner Visa Criteria - Demonstrate Good Evidence from Early On
You probably did not think about applying for a partner visa when you first met your soul-mate, but as time goes on, you think to yourself that being separated from each one another is simply not an option. You want to see each other every day for the rest of your lives but demonstrating that your relationship meets the criteria for a Partner Visa is a different story.
Your number one aim is to get a successful partner visa through fast. To do this you need to demonstrate that you and your partner have been together for the period you say. For de facto partner visas, demonstrate that you have lived together for at least 12 months (subject to exemptions). For married couples, you must demonstrate that you have a genuine and continuing relationship from at least the time of marriage or better if you had met and courted each other for a period before marriage. Each relationship should demonstrate a reasonable amount of evidence taken from the beginning of the relationship up to the period of lodgement demonstrating that your relationship is genuine and continuing to the exclusion of all others. You need to meet the definition of De facto or the definition of a Spouse.
What is special about your relationship that the Department should grant the visa without delay?
All relationships are different and unique; there is no doubt that your relationship is genuine and continuing. If you have a hard time demonstrating good evidence from early on, chat to us – we can give you the advice you need to overcome the ambiguity of demonstrating a genuine relationship.
4. Demonstrate You & Your Sponsor Are People of Good Character
You will be required to provide police checks from the country you came from and any other country you have spent 12 months or more in the past 10 years.
You may be thinking that that minor traffic offense does not need to be declared. It does. All applicants are rigorously tested against the Australian Government's character test. By not declaring any minor infringements with the law you may be providing false and misleading information to the Department that could result in the Partner Visa refusal and a 3-year ban on applying for any further visas in Australia.
If you or your sponsor have convictions, you will need to explain to some degree why you are a person of good character. If you have concerns about your background and whether you need to declare any previous convictions or the impact of your convictions then contact us immediately for a confidential discussion.
5. Update the Department on Your Relationship/ Respond Immediately to Requests for Information
The long processing times illustrate that many Partner Visas are being lodged; this means that your partner application must stand out from the crowd and effectively, make it easy for the case officer to make an assessment. By meeting the minimum criteria in a Partner visa you are ensuring that you have made an application for a valid visa but go one step further and strengthen your application with overwhelming evidence that your relationship is genuine and continuing to the exclusion of all others
6. Demonstrate That You Will Be an Asset to Australia
You are more than your relationship. You have hopes and dreams to build your future not only with your partner but to do so in Australia. What will your contribution be? Perhaps you are a teacher? A nurse or have skills that the Australian economy values. Have you built ties to Australia through community and friendships? Your contribution to Australia can be more than being the life partner of an Australian Citizen or Permanent Resident sponsor.
7. Get Advice Before It Is Too Late
It is never too late to get advice, especially before you lodge the Partner Visa application. Planning for the application is the best way to get your Partner Visa lodged correctly and meeting the criteria for it to be a successful application.
Your circumstances are different from anyone you know, it is not advisable to rely on their experience, particularly if you have a complicated matter. Our Registered Migration Agents supply tailored advice to your circumstances – we have expertise in this area and understand that this highly stressful and daunting situation can cloud your judgment.
How to Put Together a Good Quality Partner Visa Application
Do you need help with an Australian visa application?
At Work Visa Lawyers we are experienced in assisting applicants in all matters relating to Australian visa applications. Our areas of expertise include Partner Visas, Skilled Migration visas, Business Skills Migration visas, Employer Sponsored Work Visas and other Family Migration visas as well as the Administrative Appeals Tribunal (AAT) Review, Judicial Review and Ministerial Intervention.
Contact us at This email address is being protected from spambots. You need JavaScript enabled to view it. or +61 8 8351 9956
Related Links:
FAQs - Effects of Coronavirus on Australian Partner Visas
How to Put Together a Good Quality Partner Visa Application
Australia Partner visa processing times update March 2017
Australian Visa Refusal Notification Options For The Appeal & Review Process (Tribunal & Ministerial Review)
Changes for the Australia Partner Visa Application! Separate Sponsorship application and possibly more!
Sources
http://www.austlii.edu.au/cgi-bin/viewdoc/au/legis/cth/consol_act/ma1958118/s5cb.htm
http://www.austlii.edu.au/cgi-bin/viewdoc/au/legis/cth/consol_act/ma1958118/s5f.html
https://www.workvisalawyers.com.au/services/partner-visas.html
https://immi.homeaffairs.gov.au/visas/getting-a-visa/visa-listing/prospective-marriage-300#howto
https://immi.homeaffairs.gov.au/visas/getting-a-visa/visa-listing/partner-onshore/permanent-801
https://immi.homeaffairs.gov.au/visas/getting-a-visa/visa-listing/partner-offshore