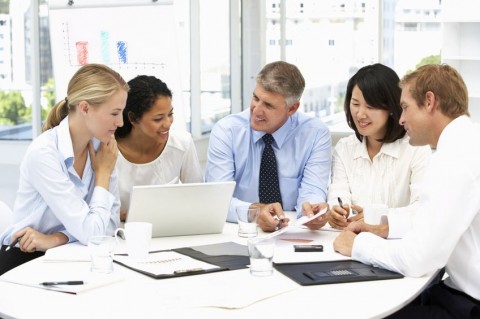 Welcome to 2017! It was a year full of changes for Australia's migration policies in 2016. Here is our recap of the significant changes to the migration programme for Australia in 2016 and some of the discussions and ongoing developments for 2017.
The Immigration News in 2016 has been dominated by employer scandals and crackdowns by the Department of Immigration and Border Protection (DIBP).
While it may all sound like doom and gloom, the planning levels for permanent visas continue to be significant.
The numbers of Australian permanent visas that are granted each year are controlled by planning levels.
I am going to make comments below about news in relation to a wide range of visas including business, skilled, visitor and family visas.
Relevant News and Updates for specific visa categories
General Skilled Migration (GSM) visas – subclass 189, 190, 489 and 485
There are growing restrictions on occupations that were previously favourites on the Skilled Occupation List (SOL). The previous "Big Three" of Accountants, ICT professionals and Engineers are facing increasing hurdles to receive an Invitation to Apply (ITA) from SkillSelect.
In 2015 the occupation of Accountant had its occupation ceiling cut from 5,000 to 2,525 places. The occupation ceiling for 2016-17 is set at 2,500 places. The occupation ceiling determines the number of GSM visa applications which can be granted for that particular occupation. Additionally the points needed for an Accountant to receive an ITA have been 70 points for over a year now. The entry points required to submit an application in SkillSelect is 60 points.
ICT professionals have also been placed in a similar position as Accountants, with a requirement of at least 65 points to receive an ITA.
On 23 November 2016, Mechanical, Industrial and Production Engineers were required to obtain at least 70 points to receive an ITA. While the latest invitation round held on 21 December 2016 showed the requirement has gone down to 65 points, recent invitation round results seem to indicate that are a high number of applications from Mechanical, Industrial and Production Engineers.
All three occupation groups have been subject to pro rata arrangements due to high numbers of applications submitted to the SkillSelect system. As such it is expected that applicants with occupations in the affected groups will take a longer time to receive an ITA.
The 485 Graduate Work Stream is proving to be very popular and provide between two to four years of residence and work rights in Australia after graduation. This popularity is set to continue with student visa numbers rising.
Further reading:
https://www.workvisalawyers.com.au/news/all/mechanical-engineers-join-accountants-and-ict-occupations-with-requirement-of-70-points-or-more-to-receive-an-invitation-to-apply-ita.html
https://www.workvisalawyers.com.au/news/all/crisis-for-accountants-looking-to-migrate-to-australia-under-skilled-migration.html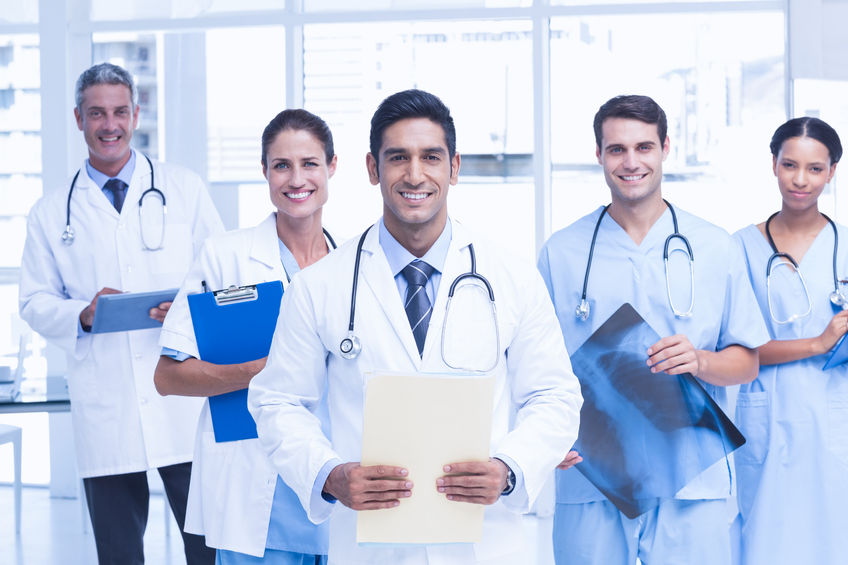 Employer Sponsored visas – subclass 457, 186 ENS, 187 RSMS
Since the 457 visa programme integrity report released in September 2014 and the report on 457 visa abuse by 7-Eleven franchise owners in the media in September 2015, the DIBP has been monitoring approved visa holders and business sponsors, as well as stepping up on the assessment of 457 visa sponsorship, nomination and visa applications.
Policies and developing trends include:
increased scrutiny on new businesses applying to be a Standard Business Sponsor
increased scrutiny on genuine need for position, e.g. does your restaurant really need another cook or chef?
increased cases of invitation to comment from DIBP received by a 457 visa holder or business sponsor
WATCH: Principal Migration Lawyer and Registered Migration Agent Chris Johnston provides updates to the employer sponsored visas
https://www.workvisalawyers.com.au/news/457-news/work-visa-lawyers-march-2016-news-457-rsms-ens-news-no-self-sponsor-and-more.html
In 2017 it is expected that the strict treatment of the 457 visa and other employer sponsored visas will remain. Additionally the Minister of Immigration has mentioned that it is likely that the occupations list for the 457 visa will be reduced. Principal Migration Lawyer and Registered Migration Agent Chris Johnston is of the opinion that the following occupations are under heavy scrutiny and may be removed:
Café or Restaurant Managers
Customer Service Managers
Project and Programme Administrators
There continues to be strong demand for the 457 program in ICT related industries.
You are advised to submit strong and substantial applications for the 457 visa in the coming year.
The South Australian (SA) State Government has introduced school fees for 457 visa holders starting on 1 January 2017. New 457 visa holders who arrive in South Australia from 1 January 2017 will have to pay school fees for each child attending public schools. The school fees applicable are based on income and the number of children in the family. A detailed breakdown with examples is listed here:
https://www.workvisalawyers.com.au/news/457-news/south-australia-announces-school-fees-for-children-of-457-visa-holders.html
Further reading:
https://www.workvisalawyers.com.au/news/all/australian-immigration-changes-changes-to-skilled-occupation-lists-457-visa-list-2-stage-australian-visas-character-and-criminal-records-integrity-checks.html
https://www.workvisalawyers.com.au/news/457-news/minister-states-457-visa-occupation-list-to-be-cut-more-457-visa-applications-likely-in-short-term.html
https://www.workvisalawyers.com.au/news/457-news/changes-to-australian-457-visa-condition-8107-four-problems-8107-causes-and-how-a-solution-could-be-found.html
https://www.workvisalawyers.com.au/news/457-news.html
Student and Student Guardian Visas – subclass 500 and 590
On 1 July 2016 the Student visa programme was streamlined to consist of only two visa subclasses, a cut from the original eight visa subclasses. The new visa subclasses are:
subclass 500 Student visa
subclass 590 Student Guardian visa
All Student visas and Student Guardian visas will need to be lodged online.
There has been increased emphasis on the Genuine Temporary Entrant (GTE) criteria for the student visa applications in the past year. Applications which fail to demonstrate reasons to return to the home country upon completing the course of study will be refused.
Business Innovation and Investment Visas – subclass 188, 888, 132
The 188C Significant Investor Visa (SIV) continues to register low numbers since the change to the complying investments required for the visa. The policy change has also shifted applicants to apply for the subclass 132 Business Talent visa instead. There were only 200 outcomes for the subclass 132 Business Talent visa in 2015-16 but there are already 313 nomination received for the Business Talent visa from 1 July 2016 to 30 November 2016 – over a 5-month period. It is expected that more overseas business owners and investors will look towards the subclass 132 Business Talent visa in 2017.
The DIBP also introduced a new visa stream for the subclass 188 Business Innovation and Investment visa. The Entrepreneur visa (referred also as the 188D visa) was introduced in September 2016 and presents a new visa option for business owners and innovators. Refer to the Work Visa Lawyers blog article here for more details.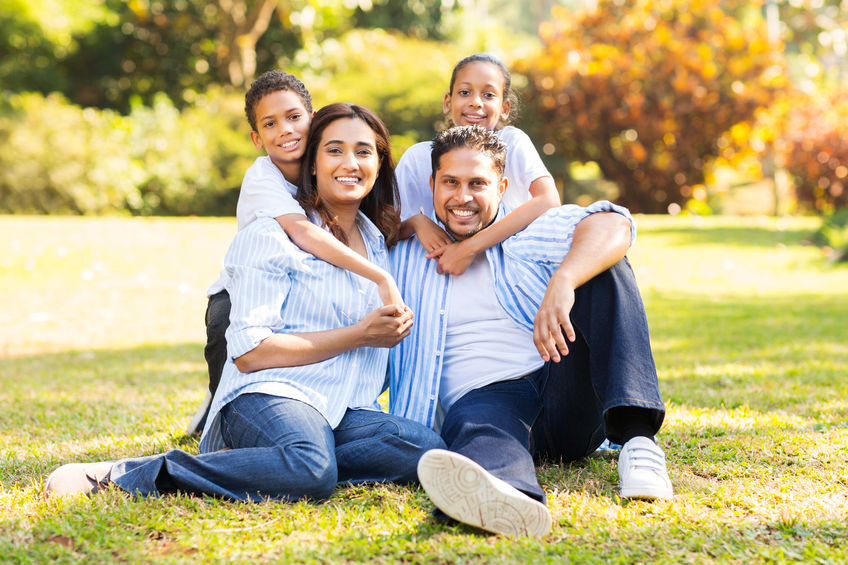 Family visas – Partner, Parent – subclass 309/100, 820/801, 103, 143, 173, 101/802
The issue of high volumes of partner visa applications waiting to be processed persists and may have even gotten more severe in the past year. This has impacted partner visa applicants in numerous ways:
processing times are getting increasingly longer
applications may be refused or returned if application criteria are not met. Previously the DIBP may be more lenient and sympathetic and send out reminders to provide necessary documents and information
longer processing times require the relationship to remain genuine and ongoing throughout the waiting period. This may be stressful and difficult for a couple with one partner without permanent residence in Australia, or if applying from overseas a long period of separation from the Australian partner
DIBP may consider the refusal of applications which are weak and not supported by substantial documents and information to keep the programme outcome below planning levels of 50,000 places
As long as the DIBP has no clear and effective strategy in managing the partner visa applications case load, partner visa applicants will need to remain patient while waiting for the application outcome.
Further reading:
https://www.workvisalawyers.com.au/news/partner-visa-news/crackdown-on-partner-visa-applications-australia-immigration-department-gets-tough.html
The same can be said for the parent visas with longer processing times expected, even for the subclass 143 Contributory Parent visa facing wait times of 2 years or more now. The non-contributory parent visa (subclass 103) has a processing time of 30 years according to information published on the DIBP website. Additionally there have been ongoing discussions to increase the contributory fee significantly to cover the costs of the public and social services in caring for a usually aged parent who will not be working. Currently the contributory fee (or 2nd instalment) for the subclass 143 Contributory Parent visa is $43,600. The increase in discussion may raise the total to in excess of $100,000.
In return for the potential increase in the 2nd instalment fee, a 10-year visitor visa for overseas parents of Australian citizens and permanent residents will be introduced. As these are all in the early stages of discussion, follow Work Visa Lawyers on Twitter and Facebook to receive the latest updates.
Visitor visas for applicants from China
In acknowledgement of the economic effects of tourists from China, the DIBP has introduced changes to the visitor visa application process for applicants from China. In the past year the following changes were introduced:
These new policies are expected to support increasing tourism from China and consolidate China's position as the number one source country for overseas visitors to Australia.
Australian Citizenship
There have been more cases of citizenship application refusals or invitations to comment in the past year compared to earlier years. The most common issues reported by clients include:
Department concerns on character issues, including prior criminal offences (regardless of how long ago it was), traffic offences and other indicators of undesirable character
Demonstrating intentions to remain in Australia
It is best to seek advice prior to applying for your Australia citizenship if your situation is unusual and a potential issue is present.
Visa refusal and cancellation statistics
The number of cases for visa application refusal or visa cancellation has been on the rise with the step-up in monitoring and integrity checks by the DIBP. Visa application refusals and cancellations have been on the rise since the Migration Amendment (Character and General Visa Cancellation) Bill 2014 was introduced.
| | | | |
| --- | --- | --- | --- |
| | 2013-14 | 2014-15 | 2015-16 |
| Visa Refusals due to character reasons | 81 | 136 | 423 |
| Visa Cancellations due to character reasons | 76 | 580 | 983 |
As illustrated the application refusal and visa cancellation numbers have increased significantly since 2014. The figures above are visa application refusals and visa cancellations on character grounds only. You can read more about the s501 legislation on visa cancellation powers here:
https://www.workvisalawyers.com.au/news/all/australian-immigration-changes-changes-to-skilled-occupation-lists-457-visa-list-2-stage-australian-visas-character-and-criminal-records-integrity-checks.html
The Administrative Appeals Tribunal (AAT) Migration Refugee Division (MRD) has been receiving increasing number of appeal cases relating to visa cancellations and visa application refusals. Some of the common reasons for visa refusals include:
Partner applications for not meeting Schedule 3
Visitor Visas and Student Visas – inability to meet the Genuine Temporary Entrant criteria
Employer sponsored visas – nomination refusals
Had your visa application refused or your visa cancelled? Work Visa Lawyers may be able to help. Find out more here:
https://www.workvisalawyers.com.au/news/all/have-you-had-your-australian-visa-refused-or-cancelled-the-festive-season-can-include-negative-surprises-immigration-lawyer-chris-johnston-and-our-team-of-registered-migration-agents-can-help-lodge-your-appeal-in-time.html
Seeking migration advice immediately is very important in helping you deal with a visa application refusal or visa cancellation.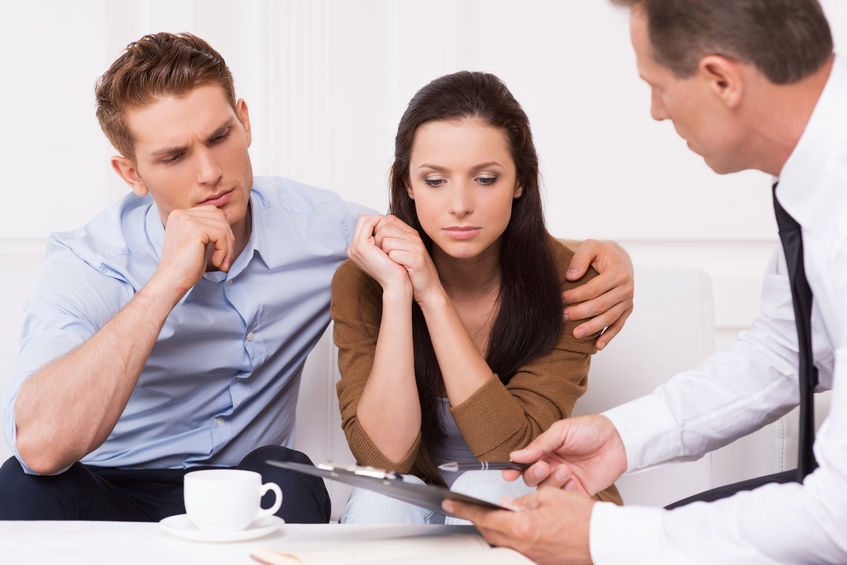 The numbers - Migration Programme Planning Levels
For Australia's migration programme the Department of Immigration and Border Protection (DIBP) announces a planning level for each year. For the 2016-17 Migration Programme the planning levels have been set at up to 190,000 places, the same as previous years.
The breakdown of the 190,000 places is as follows:
128,550 places for skilled migration (67.66%)
57,400 for family migration (30.21%)
565 for migration under the Special Eligibility stream of the managed Migration Program
The skilled migration numbers include the following visa subclasses:
Employer Sponsored visas

subclass 187 Regional Sponsored Migration Scheme (RSMS) visa
subclass 186 Employer Nomination Scheme (ENS) visa

General Skilled Migration (GSM) visas

subclass 189 Skilled Independent visa
subclass 190 Skilled Nominated visa
subclass 489 Skilled Regional Sponsored visa

Business Innovation and Investment visas

subclass 188 Business Innovation and Investment (Provisional) visa
subclass 888 Business Innovation and Investment (Permanent) visa
subclass 132 Business Talent visa

subclass 124/858 Distinguished Talent visas
Temporary visas such as visitor visas, student visas, working holiday visas and the subclass 457 Temporary Work (Skilled) visa are not included in the annual planning levels. For the year 2015-16 a total of 85,611 subclass 457 visas were granted.
During the same period of 2015-16, a total of 133,126 individuals were conferred Australian citizenship.
Summary of predictions for Australia migration in 2017
The 457 occupation list will be cut. Occupations that are likely to be removed include: Restaurant and Café Manager, Project and Program Administrator and Customer Service Manager.
With increasing scrutiny and higher time frames for processing employer sponsored visas, I expect the growth area in Australian visas to be General Skilled Migration (GSM) visas including subclass 189, 190 and 489 visas.
The Contributory Parent Visa 2nd instalment fee may be raised significantly.
Partner Visa refusal numbers will continue to rise as DIBP tries to keep the number of Partner Visas under the category planning level of 50,000 per year.
The DIBP is likely to continue the visa framework simplification process, which has seen a reduction in the number of visa categories and a move to visas being lodged online through ImmiAccount.
The Australian citizenship application will get tougher as the Department will now be more cautious and thorough before granting Australian citizenship to a permanent resident.
The Australian migration system is very sensitive to policy changes that can be made by the incumbent political party. When you combine the political factors which may influence policy, such as the elections of Trump in the US and Pauline Hanson in Australia and the flat economic outlook for Australia, my overall prediction for 2017, to quote Credence Clear Water Revival, is that
"I see a bad moon a-rising
I see trouble on the way
I see earthquakes and lightnin'
I see bad times today"
I am planning to apply for an Australian visa in 2017. What should I be aware of and is it a good time?
The impression we are all getting is that the DIBP is tightening things up with more checks and policy changes which introduce more criteria, with the aim of improving the integrity of the Australia migration programme.
Unfortunately this reduces the attractiveness of Australia as a migration destination and the country may lose skilled professionals, business owners, investors or even international students who stimulate the economy.
Principal Migration Lawyer and Registered Migration Agent, Chris Johnston has the following advice for people intending to apply for an Australia visa:
Apply early! Processing times are getting longer so do not expect visas to be processed in the shortest time possible
Apply as soon as you can, especially for visas which are susceptible and volatile to change! Policy changes may render you ineligible for a visa you were intending to apply for
Submit a visa application with as many supporting documents and information as possible and organise the information for easier comprehension by the DIBP case officer
Check your eligibility and ensure you meet all application requirements before submitting your visa application
If you need assistance with a visa application or matter, or need advice on your situation, please contact Work Visa Lawyers to have an initial discussion on what can be done for your Australian visa situation.
This information is accurate on 6 January 2017
Do you need help with an Australian visa application?
At Work Visa Lawyers we are experienced in assisting applicants in all matters relating to Australian visa applications. Our areas of expertise include Skilled Migration visas, Business Skills Migration visas, Employer Sponsored Work Visas, Partner and other Family Migration visas as well as the Administrative Appeals Tribunal (AAT) Review, Judicial Review and Ministerial Intervention.
If you require further information regarding your Australia visa options you can contact us through:
(08) 8351 9956 or +61 8 8351 9956
or This email address is being protected from spambots. You need JavaScript enabled to view it.