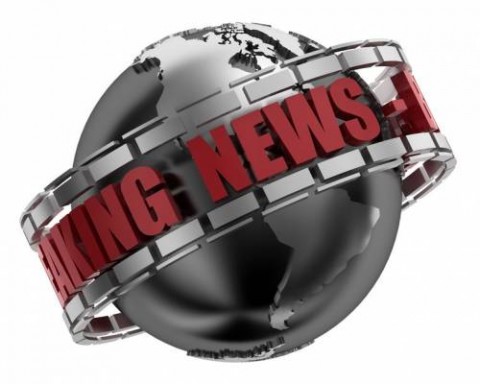 The new Entrepreneur Visa which was first mentioned in December 2015 will be open for applications before the end of 2016, according to the announcement by the Australian Government National Innovation and Science Agenda. The legislative instrument which lists the criteria for the new Entrepreneur Visa was registered on 6th September 2016 and contains the following information about the new visa stream:
- The Entrepreneur visa will be part of the Business Innovation and Investment visa programme
- Applicants will need to submit an Expression of Interest (EOI) and be nominated by a State/Territory government
- The entrepreneurial entity should not be related to residential real estate or labour hire or involve purchasing an existing business or franchise
- The applicant needs to be below age 55 (unless exempted by the nominating State or Territory) and have Competent English (IELTS 6.0 in all components or equivalent English test results)
- One or more funding agreements for a total sum of at least A$200,000 must be obtained from an approved third party, which includes State and Territory governments, Commonwealth agencies, Publicly Funded Research Organisations, and investors registered as a Venture Capital Limited Partnerships (VCLP) or Early Stage Venture Capital Limited Partnerships (ESVCLP)
- The applicant must have a business plan outlining activities for the venture
Applying for Australian Permanent Residency as an Entrepreneur Visa Holder
The holder of the new Entrepreneur visa will be eligible for permanent residency through the Business Innovation and Investment (Permanent) visa (subclass 888) after holding the Entrepreneur visa for four years. The visa holder will also need to:
- Reside in Australia for at least 2 of the last 4 years
- Demonstrate success in the entrepreneurial venture, with consideration to:
the number of Australian citizens and permanent residents employed by the venture
the level and nature of funding and investment for the venture
the annual turnover of the venture
- maintain an ongoing relationship with the nominating State/Territory Government (visa condition 8571)
As the Entrepreneur visa is at its early introduction stage, we will be bringing you more updates once they are available. Follow Work Visa Lawyers on Facebook, Twitter and Google+ to receive the latest news about Australia migration and visas.
UPDATE 12 September 2016
The success of the entrepreneurial venture is demonstrated by completing at least two key success factors or a combination of one key success factor and three supporting success factors.
Key success factors include:
Employing two or more Australians, permanent residents or other eligible persons
Generating an annual turnover of at least AUD300 000
Filing a provisional patent or acquiring a standard or innovation patent
Receiving ongoing funding or investment in your entrepreneur activity
Entering into a partnership with a University
Selling an entrepreneurial venture for AUD2,000,000.
Supporting success factors include:
Diversifying entrepreneurial activities into other business areas
Receiving a statement of success from a state or territory government nominator
Receiving sponsorship from the corporate sector
Starting at least one other business or contributing to at least two other businesses
Receiving formal awards or recognition
Raising or contributing to social capital.
Please check with Work Visa Lawyers if you have questions about the requirements.
Sources:
Comments by Chris Johnston – Principal Lawyer and Registered Migration Agent at Work Visa Lawyers
While the visa requirements for the Entrepreneur visa look simple based on the information currently available, discussions with industry specialists have highlighted the fact that obtaining approved funding from an approved third party will not be easy and straightforward. The second stage will also require caution as the success factors to be demonstrated are not clearly defined at this moment.
Opportunities for Accountants and other potential migrants
The Entrepreneur visa may be helpful for visa applicants of other streams or categories who are facing long processing/waiting periods for their visa. A good example of this would be general skilled migration applicants who are accountants, but are sitting on less than 70 points on the points test. An innovative idea may allow the applicant to apply for the Entrepreneur visa, and obtain a visa faster than the general skilled migration visas.
More information will be provided once they are available.
This information is accurate on 7 September 2016
Do you need help with an Australian visa application?
At Work Visa Lawyers we are experienced in assisting applicants in all matters relating to Australian visa applications. Our areas of expertise include Skilled Migration visas, Business Skills Migration visas, Employer Sponsored Work Visas, Partner and other Family Migration visas as well as the Administrative Appeals Tribunal (AAT) Review, Judicial Review and Ministerial Intervention.
If you require further information regarding your Australia visa options you can contact us through:
(08) 8351 9956 or +61 8 8351 9956
or This email address is being protected from spambots. You need JavaScript enabled to view it.