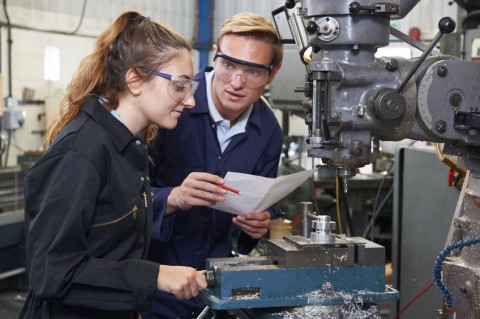 The latest invitation round for the SkillSelect programme was held on 23 November 2016. During the invitation round occupation group 2335 - Industrial, Mechanical and Production Engineers was placed in the group of occupations that are subject to pro rata arrangements due to high levels of demand. Occupations are placed under a pro rata arrangement to ensure availability throughout the course of the migration programme year. The occupation group includes ANZSCO code 233511 Industrial Engineer, ANZSCO code 233512 Mechanical Engineer and ANZSCO code 233513 Production or Plant Engineer.
According to the invitation round results, industrial engineers, mechanical engineers and production or plant engineers will now need to achieve at least 70 points in the SkillSelect points test to receive an Invitation to Apply (ITA).
Latest pro rata arrangements and cut off for points score
The pro rata arrangement for Invitations to Apply under SkillSelect now applies to:
ANZSCO Group 2211 Accountants
ANZSCO Group 2212 Auditors, Company Secretaries and Corporate Treasurers
ANZSCO Group 2334 Electronics Engineers
ANZSCO Group 2335 Industrial, Mechanical and Production Engineers
ANZSCO Group 2339 Other Engineering Professionals
ANZSCO Group 2544 Registered Nurses
ANZSCO Group 2611 ICT Business and System Analysts
ANZSCO Group 2613 Software and Applications Programmers
ANZSCO Group 2631 Computer Network Professionals
The results for the latest invitation rounds are as follows:
| | | | |
| --- | --- | --- | --- |
| Occupation Identification | Description | Points score | Visa date of effect |
| 2211 | Accountants | 70 | 2/09/2016 11.44 am |
| 2212 | Auditors, Company Secretaries and Corporate Treasurers | 70 | 15/09/2016 3.58 pm |
| 2334 | Electronics Engineer | N/A | N/A |
| 2335 | Industrial, Mechanical and Production Engineers | 70 | 18/11/2016 12.20 pm |
| 2339 | Other Engineering Professionals | 65 | 21/10/2016 2.14 pm |
| 2544 | Registered Nurses | N/A | N/A |
| 2611 | ICT Business and ​System Analysts | 65 | 2/04/2016 2.06 am |
| 2613 | Software and Applications Programmers | 65 | 1/11/2016 1.59 pm |
| 2631 | Computer Network Professionals | 65 | 25/10/2016 7.07 pm |
Source: Department of Immigration and Border Protection
Contact Work Visa Lawyers if you need further information about the above.
Sources:
http://www.border.gov.au/WorkinginAustralia/Pages/23-november-2016-round-results.aspx
Comments by Chris Johnston – Principal Lawyer and Registered Migration Agent at Work Visa Lawyers
The 2016-17 migration programme year is reaching its halfway point as we come to the end of 2016. For the General Skilled Migration programme, this may mean that certain occupations which have received many applications face limitations in receiving Invitations to Apply (ITAs), require higher points to receive ITAs or are unable to obtain state nomination or sponsorship for the year.
It is best to proceed with a visa application as quickly as possible but at the same time you should ensure that all information and documents provided are accurate and relevant to your application. If you need to consider other visa application options please contact Work Visa Lawyers to arrange an appointment to discuss alternatives.
This information is accurate on 8 December 2016
Do you need help with an Australian visa application?
At Work Visa Lawyers we are experienced in assisting applicants in all matters relating to Australian visa applications. Our areas of expertise include Skilled Migration visas, Business Skills Migration visas, Employer Sponsored Work Visas, Partner and other Family Migration visas as well as the Administrative Appeals Tribunal (AAT) Review, Judicial Review and Ministerial Intervention.
If you require further information regarding your Australia visa options you can contact us through:
(08) 8351 9956 or +61 8 8351 9956
or This email address is being protected from spambots. You need JavaScript enabled to view it.