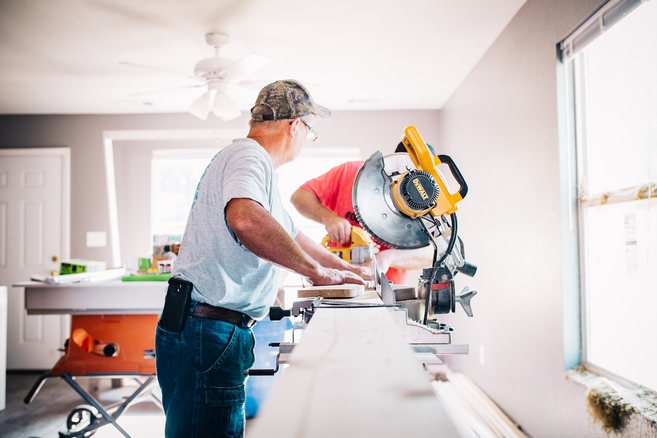 Early in June 2020, the Government announced a new program to stimulate the building industry. HomeBuilder is a time-limited, tax-free grant program to help the residential construction market to get through the Coronavirus pandemic.
---
What is HomeBuilder?
HomeBuilder provides eligible owner-occupiers (including first home buyers) with a grant of $25,000 to build a new home or substantially renovate an existing home. HomeBuilder will assist the residential construction market by encouraging the commencement of new home builds and renovations. Contract for construction or renovations must be executed between 4 June 2020 and 31 December 2020.
The program applies to:
Building a new home (max house and land total value of $750,000)
Renovations to owner-occupaied homes (must be substantial renovations costing $150,000 to $750,000)
Construction must commence within three months of signing the building contract.
Who is eligible for HomeBuilder?
To be eligible, you must:
Be 18 years or older
Be an Australian citizen
Have FY2019 taxable income of up to $125,000 for singles or max $200,000 for couples
Can permanent residents get HomeBuilder?
Unfortunately, Australian temporary residents and Australian permanent residents are not eligible to take part in the program.
A number of groups have expressed frustration with this and highlighted that such residents would still assist in contributing to the building industry as much as Australian citizens.
Many temporary and permanent residents are first home buyers and were especially interested in the HomeBuilder grant to build their first homes or to renovate rundown properties to live in. In particular, many people are questioning the exclusion of permanent residents for this stimulus package when they are eligible for other government benefits such as Medicare, JobKeeper and JobSeeker.
What if a permanent resident jointly owns a home with an Australian citizen?
The HomeBuilder is only open to Australian citizens. Eligible owner-occupier(s) must be listed on the property's certificate of title, and they must meet the eligibility criteria of the program. Permanent residents are not eligible for the HomeBuilder.
How long will the program run?
The program will only run from 4 June 2020 to 31 December 2020.
To be included, your contract must be signed between those dates and construction/rennovation work must commence no more than 3 months after that.
If you are considering taking advantage of the HomeBuilder program, it is a good idea to check the latest available information and discuss your circumstances with a financial professional as relevant.
The above information is provided for general information only and is not tailored to your circumstances.
Do you need help?
At Work Visa Lawyers we are experienced in assisting applicants in all matters relating to Australian visa applications. Our areas of expertise include Partner Visas, Skilled Migration visas, Business Skills Migration visas, Employer Sponsored Work Visas and other Family Migration visas as well as the Administrative Appeals Tribunal (AAT) Review, Judicial Review and Ministerial Intervention.
If you require further information regarding your Australia visa options you can contact us through:
(08) 8351 9956 or +61 8 8351 9956 or This email address is being protected from spambots. You need JavaScript enabled to view it.
Sources
https://treasury.gov.au/coronavirus/homebuilder
https://treasury.gov.au/sites/default/files/2020-06/Fact_sheet_HomeBuilder.pdf
https://treasury.gov.au/sites/default/files/2020-06/HomeBuilder_Frequently_asked_questions.pdf