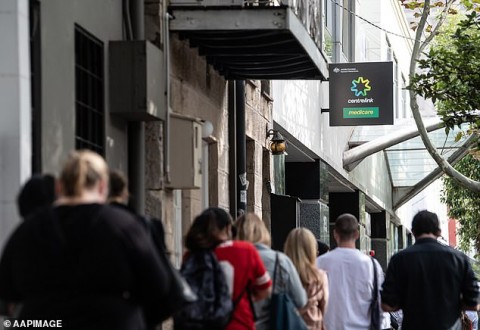 This post was last updated on April 14, 2020
We write this post with a very heavy heart for all the employers who have to make the most difficult decision of all, whether to continue to employ people or let them go and place them in unemployment.
As we are now in the second month of what is unprecedented dual health and economic impacts sweeping across the globe the coronavirus COVID-19 pandemic has immediately affected the very way businesses and people interact with each other.
The recent Australian Government emergency announcements touch on every part of society. From an Australian Migration perspective, across the board, there are difficulties faced by employer sponsors and employees that are sponsored; there are difficulties faced by families that are separated by distance or face uncertainty regarding their visa status as borders lockdown and flight schedules continue to be cancelled; and there are a whole host of temporary visa holders who do not have the protections from the Australian Government that ordinary Australian Citizens and Permanent Residents have access to.
In an announcement from the office of The Hon Alan Tudge MP Acting Minister for Immigration, Citizenship, Migrant Services and Multicultural Affairs on April 4, 2020 The Federal Goverment answered our question:

"While citizens, permanent residents and many New Zealanders have access to unconditional work rights and government payments
(including the new JobKeeper and JobSeeker payments), temporary visa holders do not. " Source: https://minister.homeaffairs.gov.au/davidcoleman/Pages/Coronavirus-and-Temporary-Visa-holders.aspx
As the Federal Government rolls out stimulus packages and makes continual announcements, you will need to watch this space for updates.
As an employer, you will be faced with the most difficult decisions:
Who should I keep employed?

Can temporary visa holders access the "Jobseeker" or "JobKeeper" payments?.
As a temporary visa holder, you may be asking yourself the following:
Will I have a job tomorrow?

I am a student visa holder/ bridging visa holder/ 485 visa holder or other temporary visa holder can I access JobKeeper payments?
These are all valid questions and understandably, you need the information to make the right decision that is best for yourself, the business and those that work for you.

What is the JobKeeper payment?
Treasurer Josh Frydenberg has announced a $130 billion support package for Australian employees, it is a wage subsidy to keep Australians in work. The payment is a fortnightly payment of $1,500 for each eligible worker. Payments are expected to come through on 1 May 2020. Legislation will still need to be passed to enable the payments to be made.
Employers will be paid the $1,500 and must pass it on to eligible employees. Employers must register an intention to apply on the Australian Taxation Office website and assess that they have or will experience the required turnover decline.
To register your interest visit to receive the jobkeeper payment: https://www.ato.gov.au/Job-keeper-payment/
Eligible employers will be eligible for the subsidy if:
their business has a turnover of less than $1 billion and their turnover will be reduced by more than 30 per cent relative to a comparable period a year ago (of at least a month); or

their business has a turnover of $1 billion or more and their turnover will be reduced by more than 50 per cent relative to a comparable period a year ago (of at least a month); and

the business is not subject to the Major Bank Levy.


Eligible employees are employees who:
Are an Australian citizen, the holder of a permanent visa, a protected special category visa, a non-protected special category visa who has been residing continually in Australia for 10 years or more, or a New Zealander on a special category (subclass 444) visa.

are currently employed by the eligible employer (including those stood down or re-hired);

were employed by the employer at 1 March 2020;

are full-time, part-time, or long-term casuals (a casual employed on a regular basis for longer than 12 months as at 1 March 2020); Last updated: 30 March 2020

are at least 16 years of age;

are not in receipt of a JobKeeper Payment from another employer.
The Federal Government has stated that temporary visa holders are under consideration, but for now that the short answer is "no".
At the moment, temporary visa holders will be ineligible apart from the New Zealanders on a special category (subclass 444) visa.
Federal update on Temporary Skilled visa holders (as of April 4, 2020)
Visa holders who have been stood down, but not laid off, will maintain their visa validity and businesses will have the opportunity to extend their visa as per normal arrangements.

Businesses will also be able to reduce the hours of the visa holder without the person being in breach of their visa condition.

These visa holders will also be able to access up to $10,000 of their superannuation this financial year.

Those visa holders who have been laid off due to coronavirus should leave the country in line with existing visa conditions if they are unable to secure a new sponsor.

However, should a 4-year visa holder be re-employed after the coronavirus pandemic, their time already spent in Australia will count towards their permanent residency skilled work experience requirements.


Working holiday makers supporting critical sectors (as of April 4, 2020)
To support the critical sectors of heath, aged and disability care, agriculture and food processing, and childcare, some limited flexibility will be provided.

In particular, working holiday makers who are working in these critical sectors will be exempt from the six month work limitation with the one employer and eligible for a further visa to keep working in these critical sectors if their current visa is due to expire in the next six months.

Working holiday makers that do not have the confidence to sustain themselves over the next six months should make arrangements to leave the country.

There are another 185,000 other temporary visa holders in Australia, about half of them temporary graduate visa holders. They will also be able to access their Australian superannuation if needed for support.

Further announcements will be made with the Deputy Prime Minister and Agriculture Minister in relation to supporting the agricultural sector, including the operation of the Seasonal Worker Program and Pacific Labour Scheme.
At Work Visa Lawyers we will be updating this post as and when changes are announced by the Federal Government.
If you wish to keep up to date with Work Visa Lawyers coverage on COVID-19 its impact on Australia's immigration policy and current visa programs.
Read our rolling news blog here:
https://www.workvisalawyers.com.au/news/all/coronavirus-what-it-means-for-international-students-visa-holders-expats-and-tourists-and-chinese-translation-of-information.html
Watch our COVID-19 and Visa News Videos below:
This article has been written by Christina Lien, Lawyer and Registered Migration Agent.
You can visit here profile here to see her experience and areas of expertise.