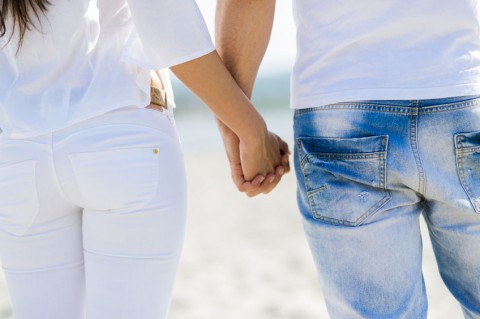 Key terms: Partner visa – Processing times – Partner visa subclass 801 – Partner visa subclass 820


2018 Update & Related Articles:
Partner Visa Sponsorship & Policy Update 2018: Changes Affecting Processing Times & Force Offshore Partner Visa Applications
Australia partner visa applications allow an Australian citizen or permanent resident to sponsor a partner from overseas or a partner on a temporary visa in Australia. Partner visas can be lodged offshore (the applicant is not in Australia at the time of application) or onshore (applicant is in Australia at the time of application).

The Director for the Onshore Partner Migration management team has issued a letter announcing new processing arrangements for onshore partner visa application (subclass 820 / 801 /100). The letter states:

This year the Department is facing a particularly difficult resourcing environment with pressure to decrease staff numbers in line with the Government's wider plans to reduce public sector expenditure. In the Partner Migration programme this is occurring in an environment of continued high application rates, growing pipelines onshore, and significant fraudulent activity.
More importantly the letter mentions:
·
onshore partner visa application will no longer be processed in chronological order (first in first out)
·
instead low-risk and fully front-end loaded applications will be processed first
The letter also indicates a 16-23 month timeframe (from date of lodgement or eligibility) for onshore partner visa applications to be processed currently. We previously discussed the slowing processing times for partner visa applications
here
.
What does the DIBP mean by "low-risk" and "fully front-end loaded" applications?

While no clear definition was given "low-risk" applications are probably deduced from a risk assessment matrix which includes reference to the nationality of the applicant where the country has a high fraudulent visa application or non-visa compliance record. "Fully front-end loaded" applications would mean that the application is "decision-ready" with all forms, documents, health and character requirements all fully demonstrated and supplied.
Source:

DIBP Letter to Migration Institute of Australia (MIA)

This information is accurate on 6 April 2017


Comments by Principal Migration Agent and Lawyer Chris Johnston

The change in processing methodology will certainly create uproar amongst many applicants who have been waiting the 16-23 months stated for processing. With the change announced you may now be asked to wait even longer if your application is considered high risk or lacking in documentation.

The letter issued seems to indicate that this processing arrangement will be temporary until the end of the programme year on 30 June 2017. Until then it is advised that all onshore partner visa applications should be "front-loaded" with documents as complete as possible to increase your chances of being processed ahead of other applications.


Do you need help with an Australian visa application?

At Work Visa Lawyers we are experienced in assisting applicants in all matters relating to Australian visa applications. Our areas of expertise include Skilled Migration visas, Business Skills Migration visas, Employer Sponsored Work Visas, Partner and other Family Migration visas as well as the Administrative Appeals Tribunal (AAT) Review, Judicial Review and Ministerial Intervention.

If you require further information regarding your Australia visa options you can contact us through:

(08) 8351 9956 or +61 8 8351 9956

or This email address is being protected from spambots. You need JavaScript enabled to view it.