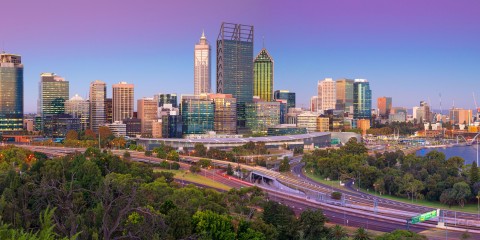 Read our latest Australian immigration updates April 2022 here>
Australia has a strong education system and is considered one of the best in the world, which makes it very attractive to students across the world.
Most of the students once they complete their studies want to get settled in Australia because of the livability factor.
They may get a decent lifestyle including physical and mental wellbeing, which makes them want to get settled here.
Obtaining Australian Permanent Residency Visa is getting more and more competent, and the visa system is vast and complex.
Many times, people do get confused about how to get it
Here we are discussing a few common pathways to Australian PR for you
Australia PR based on your skills - Skilled Migration Program Visa 491,190,189
This includes General Skilled Migration (GSM) visas including Subclass 189, Subclass 190, and Subclass 491 which is the most popular way to get Australia PR
This is the points-based visas and also major part of the Australian migration program
If you have skills that are listed in the Australia Skilled occupation list, you may be interested in looking at this program.
There are 3 streams of the skilled migration program:
Visa Subclass 189 skilled independent is a direct PR whereas 190 and 491 are state-sponsored visas.
Visa Subclass 190 is purely a state-sponsored visa and needs nomination from one of the states of Australia.
For a Visa Subclass 491, you may get sponsorship from states or territories or from a close relative who is an Australian citizen/Permanent resident living in regional Australia.
Subclasses 189 and 190 are permanent residency visas whereas regional visa 491 is a temporary visa for 5 years and has a pathway to PR through Subclass 191 visa, once the income level requirements are met.
DHA website has a list of skilled occupations that are in demand in Australia.
If you have skills relevant to one of these occupations, you may be eligible to apply for one of GSM visas.
These are point-based visas and there is a requirement of minimum of 65 points to be eligible for these visas.
Australia PR Points are mainly based on factors including
Age
Qualification
Work experience
Study in regional Australia
English language test results
Partner skills
State sponsorship (state sponsorship points are for 190 and 491 visas only).
If eligible, you will need to get a positive skill assessment from the relevant skill-assessing authority for your occupation.
You will also need to be able to demonstrate Competent English (Ielts 6.0 or equivalent)
You may need higher English test results for a higher point test scores
For some skilled migrants who are interested in running a small business in Australia, there are 4 states that open the small business owner pathways to 491 or 190 nominations such as QLD, Tasmania, SA and Australian capital territory.
Please find the link above for Start-up and small business owner streams requirement in South Australia.
* Book an appointment to talk with our Immigration Lawyers for more information below
Australia PR based on being sponsored by an Australian employer - Employer Sponsored Visa 482, 494, 186, 187
Australia's employer-sponsored visa program allows Australian businesses to find required help in a relatively short time.
The program is meant to help businesses who have difficulty hiring local workers because of one or more of the following reasons:
the required skills and expertise are specialized and in shortage in Australia
the location of the employment is not attractive for local workers
The most common visa options for employer-sponsored visas include the following subclasses:
If you have an Australian employer, you may be eligible for employer-sponsored visas
Visa 186 is permanent residency visas whereas Visa 482 and Visa 494 are temporary visas but they do have pathways to PR if the requirements are met.
After working for an employer for 3 years on 482 visas, the employer may sponsor the employee for 186 depending upon the occupation of the applicants.
There are normally short term occupation and long-term occupations which will decide your Permanent residency pathway.
After working for the employer for 3 years on a 494, employee may apply for Permanent residency via Subclass 191 visa after meeting the appropriate income level requirement which is currently set at AUD53,900. This amount can be changed due to inflation after every financial year.
The hardest part of this program is to find the Australian employer who is willing to sponsor you.
Australian government just made an announcement to allow Short term 482 visa holders who were in Australia during covid-19 pandemic to apply for Permanent Residency visa 186.
Please watch our new video updates for TSS 482 short term to PR in 2022
Global Talent Visa Australia Program
The Global Talent Visa (Subclass 858) is a fast-tracked and streamlined visa program for highly skilled professionals to move to Australia.
The Global Talent visa application process and its processing time are much simpler and faster than many other Australian visas.
There is no age limit or point testing and it grants immediate Permanent Residency with a short processing time for highly talented applicants
This visa program is for people who have internationally recognized records of exceptional and outstanding achievements.
Furthermore, applicants must be able to earn more than 158,500 AUD to increase their chance of getting the invitation.
And you must have an eligible nominator who is prominent in your field.
Your nominator could be either an Australian individual or organization.
Finally, you may apply under the Global Talent Stream if you have skills in one of the priority sectors for this GTI program.
For a Global Talent Independent program, an Expression of Interest is required to be lodged.
To apply for a visa, you will need to be invited to apply.
Read our latest updates on Global Talent Visa Australia 2022 here >
Watch our latest video about Global Talent Visa Australia vs Employer Sponsored Visa Australia :
Australia PR based on doing a business - Business Innovation and Investment Visa 188
FREE BUSINESS VISA ASSESSMENT TOOL HERE >
This includes Provisional visa Subclass 188 and its permanent residency pathway visa Subclass 888.
The subclass 188 is a temporary residence visa that allows overseas business migrants to stay in Australia for up to four years.
Once you have been granted your visa you will be allowed to conduct business and investment activity in Australia
Depending on whether you have funds to invest, or you have a business plan and are looking do a startup, there are a few different streams available namely:
Business Innovation stream 188a – if you run a business that can reach sufficient turnover of 750,000 and personal assets at AUD 1.25 million.
This stream requires you to operate a business in Australia with only yielding a turnover at 300,000 AUD 2 years in the 4 years prior to PR application Visa 888.
There are a few requirements of total assets in Australia and business requirements that will be covered in another video. We will publish it soon on our YouTube channel.
In the meantime, read more about it here
Investor stream 188b – an investment of at least AUD2.5 million is required
Significant Investor stream (SIV) 188c – an investment of at least AUD5 million is required
The SIV is increasingly popular due to having no age limits, no English requirements, and fast processing.
The main difference between the Significant investor stream 188c and the Investor stream 188b is that the former does not require business experience.
However, your investment will be managed by a trusted fund of the Australian Government and famous banks in Australia with your choice of fund distribution.
We can also give you some suggestions on whom to manage your fund depending on your preference.
Entrepreneur stream – if you have a business plan and are looking for starting up
A nomination from the state might be required for certain streams with an expression of interest lodgment prior to application.
Once you are on a 188 visa for a certain time and meet all criteria of each stream, you may proceed to apply for a Permanent residency subclass 888 visa.
There are more business visa streams in Australia which are not popular as this 188 visa, simply because of this 188 visa is much more suitable to business clients than others.
Other business visa streams can be called such as: Skilled Migration Small Business Owner stream in State for 491/190 nomination, MINT Program Northern Territory...
Australian PR based on Australian citizen/Permanent resident family
Partner visas Australia
Partner visas are for someone who is in a committed relationship with an Australian
This can be married or in de facto relationship
This includes a Partner visa offshore Subclass 309/100, Partner visa Onshore Subclass 820/801 and Prospective marriage Visa Subclass 300.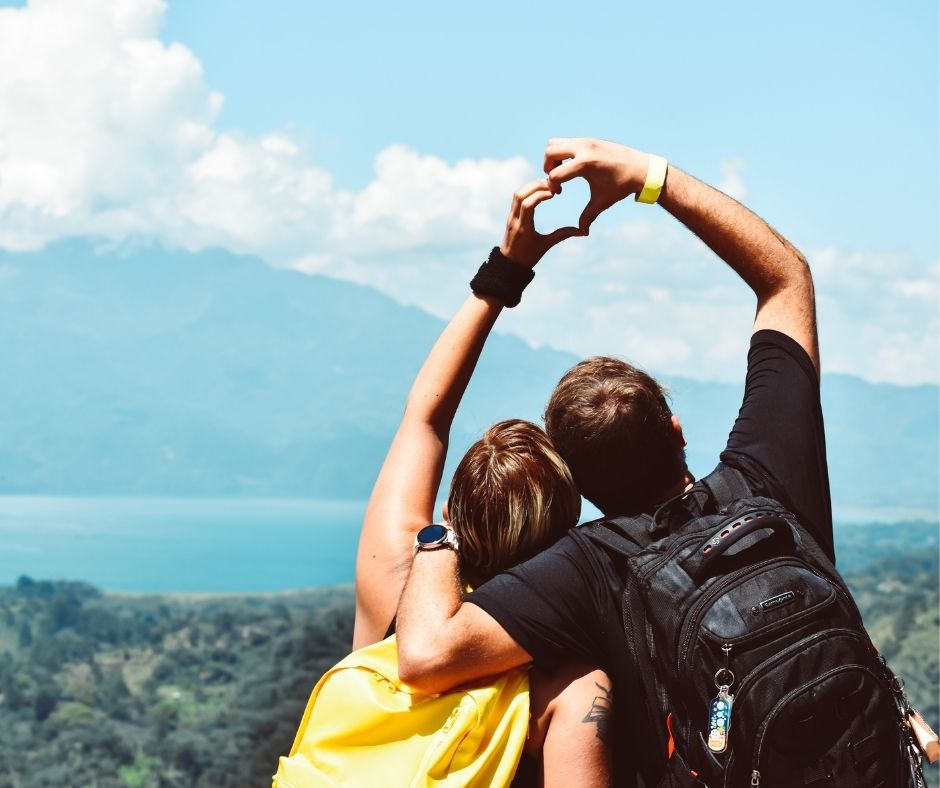 You might apply for one of the visas depending upon your situation.
Subclass 300 is a temporary visa for partners of Australian citizens/Permanent residents, who want to come to Australia to live and get married to their Australian partners.
Once they get married, they may apply for a Partner visa onshore Subclass 820/801.
and you may be eligible to get 100 visa, which is a PR after a period of 2 years from when the application for 309/100 was made.
In summary, partner visas require a huge number of strong documents to prove the genuine relationship.
As mentioned, Australia's visa systems are vast and complex in which there are a lot of pathways to permanent residency
We cannot cover all the detail of each program in this video, however, if you are interested in specific streams, click on the link provided in the text for the most comprehensive information.
Hope you enjoy this reading