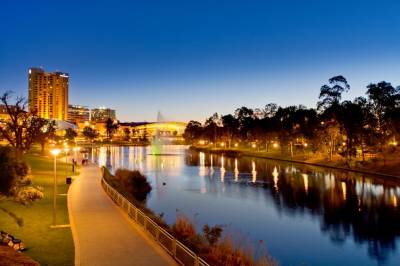 More news in relation to the Australian migration programme in the new fiscal year! Here is an overview:
Immigration SA is the first to release its Occupation Lists for State Sponsorship
Amendments to the SOL and the CSOL (Dentists and Urban Planners take note)
Austrade becomes a nominator for the SIV programme
Immigration SA releases Occupation List
Immigration South Australia has published their occupation lists and will be accepting applications for state sponsorship on the 6 July 2015. All occupations are now listed as "High Availability" but it is expected that places for popular occupations will be filled up very quickly, especially since no other state or territory has published a new list of occupations for sponsorship. Here is a highlight of the SA occupation list:
All ICT occupations are available for sponsorship
Registered Nurses (nec), Enrolled Nurses and Mothercraft Nurses are available for sponsorship
Mining and Oil & Gas occupations are not on the list
Applicants who register 80 points or higher in the Skillselect pool can now access the Supplementary Skilled List
A reminder that Immigration SA now charges for processing a state sponsorship application. Read up in our previous news post about the fees applicable here. There are also updates to the English requirements.
On a separate note ACT (Canberra) will announce their occupation list in August 2015.
Amendments to the Skilled Occupation List (SOL) and Consolidated Skilled Occupation List (CSOL)
There have been amendments to the SOL and CSOL, specifically:
Urban & Regional Planners, Dental Specialist and Dentists are removed from the SOL and moved to the CSOL – this means that these occupations now require state sponsorship
Panelbeater and Cabinetmaker are removed from the CSOL and moved to the SOL
Primary School Teacher is removed from the CSOL
Austrade becomes a Nominator for the Significant Investor Visa (SIV)
In addition to the Australian states and territories Austrade is now a nominator for the SIV programme. The application fee for nomination is A$ 1000 which is significantly higher than other states and territories. However applicants nominated by Austrade will be allowed to settle down in any part of Australia.
Comments by Chris Johnston – Principal Lawyer and Registered Migration Agent at Work Visa Lawyers
Immigration SA is taking the lead in receiving new applications for state sponsorship in the new fiscal year. However the allocation numbers for SA are usually low so expect places to be filled up quickly. You should apply as soon as possible on the 6 July 2015. The new role of Austrade as a SIV nominator is also beneficial for applicants who do not have a preferred location for settlement as they will not be geographically restricted.
Work Visa Lawyers will bring you more updates as soon as they are announced.
This information is accurate on 2 July 2015
Source:
http://www.migration.sa.gov.au/skilled-migrants/nomination-process/skilled-nomination-changes-1st-july-2015
http://www.border.gov.au/Trav/Work/Work/Skills-assessment-and-assessing-authorities/skilled-occupations-lists
Do you need help with an Australian visa application?
At Work Visa Lawyers we are experienced in assisting applicants in all matters relating to Australian visa applications, including state sponsorship applications. Our areas of expertise include Skilled Migration visas, Business Skills Migration visas, Employer Sponsored Work Visas, Partner and other Family Migration visas as well as Migration Review Tribunal, Judicial Review and Ministerial Intervention.
If you require further information regarding your Australia visa options you can contact us through:
(08) 7225 5091 or +61 8 7225 5091
or This email address is being protected from spambots. You need JavaScript enabled to view it.