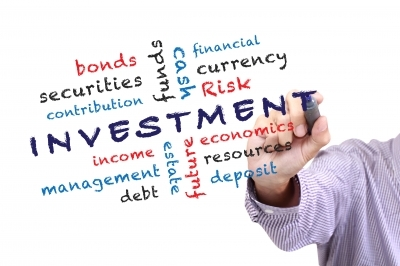 2018 Australian Immigration Points: How to Increase Your Points for Employer Sponsored (RSMS 187, ENS 186), Independent (189, 489), and State Nomination (190) Skilled Visas - Accountants, Nurses and more.
Accountants have traditionally been one of the most well-represented occupations in Australia's skilled migration numbers. The occupation falls under ANZSCO Unit Group 221, which includes:
221111 Accountant (General)
221112 Management Accountant
221113 Taxation Accountant
In recent years, the Department of Home Affairs has made it more difficult for accountants to secure Australian skilled visas. Most notably, the Department has decreased the allocation of invitations to apply for accountants, and also increased the minimum points requirement. This has had a flow-on effect on the ability of accountants to secure state sponsorship, as states are faced with increasing demand from accountants seeking to boost their points scores.
What visas can an accountant apply for?
Accountants can apply independently of state or employer nomination for the Skilled Independent (189) and Skilled Regional (489) visas. If an accountant can secure nomination by a state or territory, they will be able to apply for the Skilled Nominated (190) visa. State sponsorship would also assist an accountant to acquire a 489 visa through the invited pathway. If an accountant is nominated by an employer, depending on where the employer is based and the nature of the nomination, they may be able to apply for the Employer Nomination Scheme (186), or Regional Sponsored Migration Scheme (187) visas. Accountants can also apply for the Temporary Skills Shortage (482) visa. The caveats the apply to this visa are discussed below.
Allocation of places continues to fall
Until 2015, approximately 5000 skilled visas were allocated to accountants each year. However, the number of visas allocated for accountants has fallen sharply since that time. The occupation ceiling for accountants for the 2018-19 program year is 3,753. The Department of Home Affairs states that invitations to apply will be issued subject to a pro rata arrangement that reflects numbers in other skilled visa categories. This means that the included in that 3,753 is not just invitations issued for 189 and 489 visas, but also the employer and state nominated visa categories. That is, the more employer and state nominated visas that are granted, the less invitations to apply will be issued by the Department.
The points requirement continues to rise
Prior to 2015, accountants were required to have a minimum of 65 points to receive an invitation to apply. This requirement has steadily become stricter since 2015. At the latest invitation round on 11 August, accountants were required to have a minimum of 80 points to receive an invitation to apply. The minimum threshold has actually recently fallen by 5 points after spending some time at 85. However, a general upward trend is evident. This is reflective of an overall change in the Department's approach to the granting of skilled visas over the past couple of years, with the requirements gradually becoming more stringent.
Genuine position requirement for the ENS 186 and TSS 482 visas
The Department excludes employers for sponsoring migrants for ENS 186 or TSS 482 visas for the following positions:
Clerical positions
Bookkeeper positions
Accounting clerk positions
Caveats (restrictions) on sponsorship for 186 and 482 visas
The Department has placed caveats on sponsorship for these visas by businesses with less than 5 employees, and by businesses with an annual turnover of less than $1m AUD.
These caveats do not apply to the RSMS 187 visa, meaning they do not affect businesses operating in regional areas.
What are accountants saying?
Accountants hoping to migrate to Australia have been pursuing every option available to them to increase their points score. This has seen some accountants make significant life decisions that have not always worked out for them. For example, the ACT government recently made changes to their migration policy that would make it easier for accountants to secure state nomination from the ACT. The ACT opened up state nomination for occupations which were not on the "open" list of in-demand jobs, if they already lived in the ACT.
This meant that if a person could prove they had been living in the ACT for at least 12 months, and had completed a Certificate III or higher education at a local institution, they could qualify for state nomination (SBS News).This would allow them to increase their points score by 5 points.
However, on 29 June 2018, the ACT Government partially closed its permanent visa program to people living in Canberra who did not have one of the limited numbers of occupations on the ACT Occupation List.
Accountant Kanish Chug had moved to Canberra from Melbourne in the hope of securing state nomination from the ACT. Kanish enrolled in a MBA at the University of Canberra. He was just a few months away from qualifying for the scheme when the policy suddenly changed, leaving him feeling like he moved to Canberra "for nothing". Some comments from Kanish, published by SBS News, are provided below:
"I have 75 points. The competition is very high. Only a fixed number of accountants are invited each year and the cut off is very high. When I heard Canberra was giving state nomination for those who lived here, I moved to Canberra hoping it will help me gain five more points.
"I paid $50,000 for my Master's degree in Melbourne. I enrolled myself in another degree to get five extra points and have paid thousands in fees. It is devastating to learn that all my effort to move to Canberra, my hard earned money was for nothing."
The fact that people like Kanish Chug are willing to make these decisions demonstrates how difficult it currently is for an accountant to migrate to Australia.
What can you do to improve your chances of successfully migrating as an accountant?
The most important strategy will be to obtain as many points as possible in order to secure an invitation to apply. You may be able to increase your points score by:
Taking English tests to achieve Superior English
Completing a professional year in Australia
Obtaining Australian work experience
Completing a tertiary course from an institute that qualifies for Regional Study Points
Securing State Sponsorship
Achieving Superior English
If you have achieved Proficient English, you will earn 10 points on the points calculator. If you have Superior English, you will earn 20 points. This is a significant difference. To achieve Superior English you will need to score 8.0 on each of the four skills that are tested. The skills tested are: Listening, Speaking, Reading and Writing. You can find information about English test options in our previous blog post, here.
As of June, IELTS are now offering computer-delivered English tests. This has been designed to make it easier for students to take the test at their convenience on a desktop computer.
Completing a Professional Year in Australia
You will earn an additional 5 points if you have completed a professional year in Australia. The Department of Home Affairs requires that your professional year was:
completed in Australia in the four years before you are invited to apply for a visa.
in your nominated occupation or a closely related occupation
completed over a period of at least 12 months
provided by one of the following organisations:
Australian Work Experience
Gaining work experience in Australia will help you to increase your points score. If you have work experience in Australia you stand to gain 5 more points as compared to any overseas work experience that you are claiming. For example, 3 years overseas work experience will give you 5 points, whereas 3 years of work experience in Australia will give you 10 points. It is also notable that you must have completed a minimum of 3 years of work experience overseas to receive any points, whereas you will earn 5 points from just 1 year of Australian work experience.
You may wish to consider acquiring this experience on a temporary work visa and then applying for permanent skilled migration at a later date. For example, you may spend time working in Australia on a Temporary Skills Shortage (482) visa if there is an employer that is willing to sponsor you for one. You will then increase your points score to improve your chances of securing a permanent skilled visa.
If you are currently studying, it will be very beneficial to undertake an internship or work experience while you are studying. This will expose you to Australian employers who might be willing to sponsor you for a visa application (186 or 187) when you complete your studies.
Regional Study Points
You can claim an additional 5 points (on top of the 5 points awarded for Australian studies) if the campus where you completed your studies is located in a regional postcode. A list of regional Australia postcodes is available here. It is important to note that you must meet the Australian Study requirement to claim these points.
State Sponsorship
If you secure state sponsorship you will earn an additional 5 points towards your score for a 190 visa, or 10 points for regional state sponsorship for a 489 visa. The rising points requirement has resulted in an increase in applications for state sponsorship. This has prompted state governments to tighten the requirements for sponsorship in some occupations, including for accountants. While the requirements differ between states, many states will now only sponsor applicants who:
Are graduates of a tertiary institution in that state
Have worked in a skilled occupation in that state for the last 12 months
Have an immediate family member permanently residing in that state
As an example, the requirements for South Australian state sponsorship for accountants can be found here.
If you believe that you meet the requirements for state sponsorship, you can submit an expression of interest in state sponsorship on SkillSelect. From the pool of expressions of interest, state or territory governments will select workers that they wish to nominate. If you are nominated by a state or territory government, you will then receive an invitation to apply for the visa that they have nominated you for. More information about SkillSelect, including the link to submit an expression of interest, can be found here.
Employer Sponsorship
Many issues can be overcome if you able to secure employer sponsorship. If you are nominated as an accountant by an employer, depending on where the employer is based, you will be able to apply for the Employer Nomination Scheme (186) or Regional Sponsored Migration Scheme (187) visa. You will not be required to satisfy any points requirement for these visas. Instead, you will have to satisfy the following:
The required skills and qualifications for the position you have been nominated for (including holding or being eligible for any mandatory registration, license or professional membership)
Have appropriate English language skills
Meet health and character requirements
Meet the requirements of the stream in which you apply
It may possible to satisfy these requirements even if do may not meet the minimum points requirement for a non-employer sponsored visa. This means that you may find it easier to secure a 186 or 187 visa than a 189, 190 or 489 visa. More information on age, skill and English requirements can be found here.
As mentioned above in the 'Australian Work Experience' section, you may also wish to consider pursuing a Temporary Skills Shortage (482) visa. If an employer is willing to sponsor you for a 482 visa, you may be able to use this as a pathway to securing sponsorship for a 186 or 187 visa to allow you to migrate to Australian permanently.
Something to be aware of if you are seeking employer sponsorship is that the employer will need to demonstrate that the position they are nominating you for is genuine. This is explained below:
Employer Sponsorship: Genuine Position
ENS (186), RSMS (187) and TSS (482) visa applications require the nominating employer to demonstrate that there is a genuine need for the position. In assessing the genuine need, the Department of Immigration and Border Protection will consider the following:
Attempts made by the employer to employ an Australian Citizen or Permanent Resident
The need for a full time position given the size of the business and the number of employees
The skill level of the occupation – lower skilled occupations such as Customer Service Manager or Restaurant Manager may be considered low skilled and assessed as high risk by DIBP due to the availability of suitably skilled local workers
The need of the nominated occupation for the type of business.
- For example, a good occupation for a successful restaurant may be a cook. However, the nomination of an accountant for a busy restaurant is usually not a good match for the genuine need.
Alternative options for migrating to Australia
In light of the increasing barriers to migrating to Australia as an accountant, alternative options may provide a smoother pathway to migration. If you are yet to begin your studies, or if you are able to complete further study or transfer degrees, you may wish to consider pursuing a degree that will allow you to work in a different occupation. There are a number of degrees that have similar admission requirements and are of similar duration (3-4 years) to accounting degrees, but which may provide greater opportunity for skilled migration. Alternative degrees that may be worth considering include:
Engineering
Construction Management
Information Technology
Pharmacy
Teaching
Social work
Nursing
Examples of professions with a minimum points score of lower than 80 at the latest round of invitations include:
Electronics Engineer: 75
Industrial, Mechanical and Production Engineer: 70
Software and Applications Programmers: 75
Computer Network Professionals: 70



Potential future developments
We are in the midst of an unstable time in Australian politics. We now have a new Prime-Minister, and a federal election is approaching. Discussions about migration have been brought into the spotlight by growing concerns about overpopulation in Melbourne and Sydney. The government has spoken of a desire to channel a greater proportion of Australia's migration to regional areas. As a result of all of this, we may see changes to the nature of visas, or even the creation of a new visa category, to direct migration to regional areas.
Do you need help with an Australian visa application?
At Work Visa Lawyers we are experienced in assisting applicants in all matters relating to Australian visa applications, including state sponsorship applications. Our areas of expertise include Skilled Migration visas, Business Skills Migration visas, Employer Sponsored Work Visas, Partner and other Family Migration visas as well as Migration Review Tribunal, Judicial Review and Ministerial Intervention.
If you require further information regarding your Australia visa options you can contact us through:
(08) 8351 9956
or This email address is being protected from spambots. You need JavaScript enabled to view it.
Sources
https://www.homeaffairs.gov.au/trav/work/skil#tab-content-3
https://www.homeaffairs.gov.au/WorkinginAustralia/Pages/11-august-2018-invitation-round.aspx
https://www.sbs.com.au/yourlanguage/punjabi/en/article/2018/09/03/international-students-demand-fair-go-after-sudden-visa-policy-change\
https://www.workvisalawyers.com.au/news/all/all-you-need-to-know-about-english-exams-for-australia-visa-applications.html
http://www.cpaaustralia.com.au/
https://www.charteredaccountantsanz.com/
http://www.publicaccountants.org.au/
https://www.homeaffairs.gov.au/Trav/Work/Work/Allocation-dates-for-General-Skilled-Migration-applications/regional-growth
https://www.homeaffairs.gov.au/trav/work/work/allocation-dates-for-general-skilled-migration-applications/2-year-study
http://www.migration.sa.gov.au/skilled-migrants/lists-of-state-nominated-occupations
https://www.homeaffairs.gov.au/Trav/Work/Skil#tab-content-0
https://www.homeaffairs.gov.au/trav/visa-1/186-?modal=/trav/work/work/age-skill-and-english-language-exemptions-permanent-employer-sponsored-programme
https://www.sbs.com.au/news/new-visa-could-keep-migrants-in-regional-australia