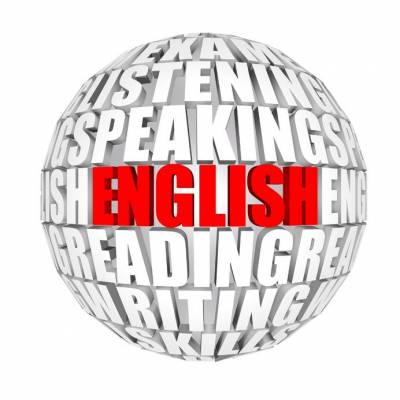 WHICH ENGLISH TEST IS THE BEST FOR AUSTRALIAN MIGRATION?
2018 IELTS UPDATE: IELTS now offering computer-delivered English tests for visa applicants in AustraliaIELTS now offering computer-delivered English tests for visa applicants in Australia
New tests are available for Australian Migration, giving you more options!
Since 23 November 2014 the Department of Immigration and Border Protection (DIBP) has accepted other forms of English tests other than IELTS and the OET for Temporary Graduate, Skilled, Former Resident and Work and Holiday visa applications. In our earlier article we mentioned that in addition to IELTS and OET, applicants can now use TOEFL and PTE Academic for visa application purposes (CAE to be accepted 1 Jan 2015 onwards). Click here for our earlier article regarding the newly accepted English exams and the relevant scoring benchmarks.
So applicants now have options to the type of English exam they wish to take for their visa application.
The options include:
IELTS
TOEFL iBT
Pearson - PTE Academic
Cambridge English: Advanced (CAE)
WHICH ENGLISH TEST is Easiest and Best for You?
Are all the English exams the same?
Are the structures of some exams more compatible for the person taking the exam?
TOEFL is all done talking to the computer, whereas IELTS is paper based for writing and you have to speak to a person.
Watch this video of a student who have done all the different exams and what he thinks about them. You can hear him speak about the differences between TOEFL and IELTS at the 3:31 mark:
"I scored much better on the TOEFL test than I did the IELTS. So the difference was quite big. So apparently for me the TOEFL was better. So for the IELTS test I had an overall average of 7.5... For the TOEFL test I scored... for the internet based test I scored 114 out of 120"
Another video provides more details on the preparation for the exams (2:55 mark):
"These (preparation leaflets) are very important because they really give you... put you at ease when you are in front of the exam so I would really recommend reading those. So even if you don't really prepare your English at least you prepare the way you have to take you exam so that would help you a lot."
On the exam format (6:34 mark):
"... in TOEFL lots of it were in multiple choice except for the writing section and in the IELTS you have to write even when you are listening and also when you are reading you have to write..."
For a detailed description of the exam formats and differences you can watch this video and find out what tasks await you in the different exams. There are also many tips and video guides on specific sections for the exams on YouTube. You can also find more descriptions online for the other English exams such as Cambridge English: Advanced (CAE) that is now accepted for visa applications.
Now that you know the exams are different, do find out and try the specimen exam materials for the different tests to see which suits you better. Complications in fulfilling the English requirements can delay your visa application and affect your eligibility. Act now to find your best English test and obtain the scores required to start your new life in Australia!
Comments by Chris Johnston – Principal Lawyer at Work Visa Lawyers:
With the recent opening of new test for many Australian visas, I have spoken with many of my client's. Some are sticking with the IELTS as they are used to its structure.
There is also strong interest in the TOEFL IBT due to it being done on a computer at a testing centre. I will do further blogs in which I comment on the feedback provided by my clients about which test they prefer.
Source:
From Fulbright Belgium
Applying to US Universities: Comparing the GRE, GMAT, TOEFL and IELTS Tests
https://www.youtube.com/watch?v=agBQrQOWPAo

TOEFL vs IELTS: Comparing English Language Proficiency Tests
https://www.youtube.com/watch?v=yk2hMlRW99g
TOEFL - IELTS: Compare TOEFL vs IELTS and take the right one https://www.youtube.com/watch?v=2CFBXg4H3fU
Warning:
This information is accurate on the 11 January 2015.
Do You Need Help with Australia Migration?
At Work Visa Lawyers we are experienced in assisting applicants with the Expression of Interest, State Sponsorship and Visa application process for state sponsored subclasses 190 and 489. We can also assist with the Independent 189.
If you require further information regarding an application or your Australian visa options you can contact us through:
(08) 7225 5091 or +61 8 7225 5091
or This email address is being protected from spambots. You need JavaScript enabled to view it.