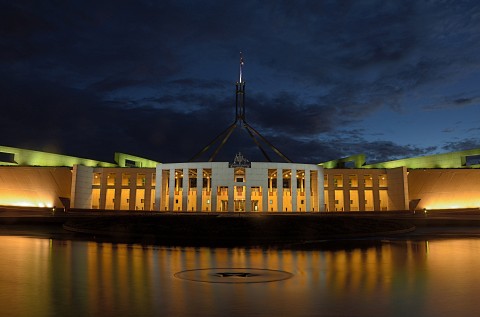 Click the following blog for the information about the most recent changes annouced: 2020/2021 Migration Latest Updates
Tonight, the federal government will provide more details to allocate funding towards services and programs for the country for 2020 -2021 financial year.
The Federal budget 2020 will deliver an economic recovery plan in which Australian migration will be a key component.
---
Highlights
Australian government will announce the Federal Budget 2020 tonight

Migration program planning levels will be announced tonight

Australian states & territories General Skilled Migration (GSM) will open soon
Australia's Net Migration
Due to Covid-19 travel restrictions and border closures, the numbers of net overseas migration are significantly affected. While Net Overseas migration was planned to be 271,300 this year, it is now expected to fall to just 35,000 in 2020-2021.
The negative net overseas migration will bring down Australia's future population.
Migration planning level
2020-2021 migration planning level is to retain previous fiscal year's planning ceiling 160,000 places. However, this is an interim arrangement and Australian government will announce new migration planning level tonight.
The General Skilled Migration Program (GSM) – Subclass 189, 190, 491, 188, 132 have also been adversely impacted. All states and territories can only offer nominations to limited occupations which are critical to Australia's handling and recovery from the coronavirus pandemic.
Work Visa Lawyers is closely monitoring the Federal Budget 2020 news, and will provide you with the migration update soon.
COVID-19 Concessions
Despite COVID-19 crisis, Australian government have offered some major concessions to visa applicants:
Migration planning level 2019/2020 Versus 2020/2021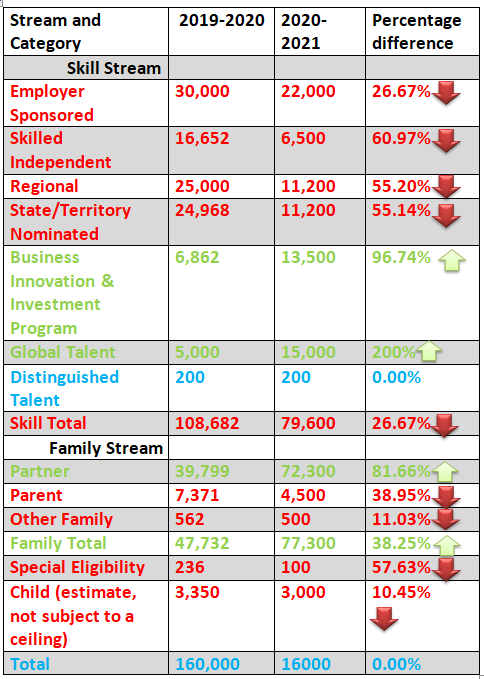 Next Blog: