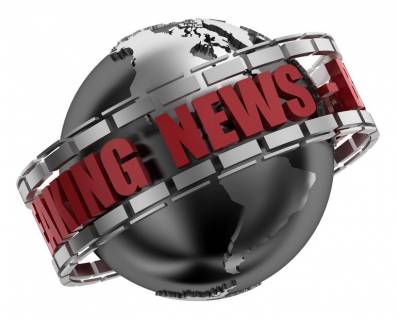 The Government has release a review report on the 457 program titled,Robust New Foundations: A Streamlined, Transparent and Responsive System for the 457 Programme.
The Report contains 22 recommendations, which include the following:
$

Labour Market testing requirements be abolished;
A more flexible and adaptive approach to adding occupations to the 457 list (CSOL list), due to limitations of the current ANZSCO occupations.
The exemption from the need to demonstrate the market rate should be aligned with the income level above which the top marginal tax rate is paid (currently at $180 000)
No rises in the TSMIT of $53,900 in the next two years
Training Benchmarks - current training benchmarks be replaced by an annual training fund contribution based on each 457 visa holder sponsored, with the contributions scaled according to size of business.
That the English language requirement be amended to an average score. For example, in relation to International English Language Testing System, the 457 applicant should have an average of 5 across the four competencies (or the equivalent for an alternative English language testing provider).
Genuine position requirement - That before decision-makers refuse a nomination on the basis of the genuine position requirement, the sponsor be invited to provide further information to the decision-maker.
Sponsorship - That Standard Business Sponsors should be approved for five years and start-up business sponsors for 18 months.
That greater priority be given to monitoring 457 business sponsors and visa holders.
Inter-agency cooperation - That there be greater collaboration between the department and the Australian Taxation Office to uphold integrity within the 457 programme and minimise the burden on employers.
Fair Work Ombudsman- That the Fair Work Ombudsman's current complementary role in monitoring compliance and referral of findings to the department for action should continue.
Sanctions - That dedicated resourcing be made available to the department to enable the investigation and prosecution of civil penalty applications and court orders.
Comments by Chris Johnston, Lawyer and Registered Migration Agent, Principal of Work Visa Lawyers:
It is important to note, that this is a Report with recommendations, and that the recommendations have not been implemented. We will post further news soon after any of the recommendations are implemented and become 457 requirements.
Sources:
Migration Institute of Australia
Australian Government Report:
http://www.immi.gov.au/pub-res/Documents/reviews/streamlined-responsive-457-programme.pdf
News release by Senator the Hon. Michaelia Cash:
www.minister.immi.gov.au/media/mc/2014/mc217716.htm


Warning -This information is accurate on the 13 September 2014.
DIBP will change visa requirements in an ongoing manner and all current requirements must be established prior to lodging an application.
Do you Need Help with the 457 process, to be approved as a business sponsor or to get an Australian Visa for an employee?
If you require further information regarding an employer sponsored visa applications , either as an employer or an applicant, we can help you.
Contact us on (08) 7225 5091 or +61 8 7225 5091
or This email address is being protected from spambots. You need JavaScript enabled to view it.