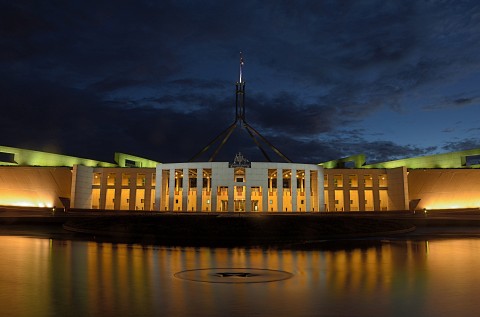 After months of campaigning the Australian Federal Election was run and won on Saturday, with the Liberal and National Party Coalition led by Prime Minister Scott Morrison being returned to government. What does this mean form Australia's immigration program going forward?
Continuation of policy
Several changes had already been in the pipeline and there is no reason to expect that these will change. Prime Minister Scott Morrison has previously made it clear that the Government's migration plans would aim to "take pressure off in those cities that are straining, while supporting the cities and towns that are keen to have stronger growth".
New skilled regional visas
New skilled regional visas have already been scheduled for 16 November 2019. We have previously detailed all the changes here, but here are the basics:
New skilled regional provisional visas:
Skilled Work Regional (Provisional) subclass 491 visa

Supersedes the existing Skilled Regional (Provisional) subclass 489 visa, and increases the permanent residency qualifying period from two years to three years.
An increased number of eligible occupations.
Increase points for things like partner skills and specialist occupations.
Skilled Employer Sponsored Regional subclass 494 visa

Supersedes the Regional Sponsored Migration Scheme (Permanent) subclass 187 visa, and removes up-front permanent residency to a three qualifying period.
An increased number of eligible occupations
With a new permanent visa pathway:
Permanent Residence (Skilled Regional) subclass 191 visa

A new permanent residency visa available to holders of the subclass 491 and 494 visas that have lived and worked in Regional Australia for at least three years.
Increased use of Designated Area Migration Agreements (DAMAs)
The use of DAMAs to facilitate more flexible employer sponsored migration options for specific regions is expected to grow. Following the release of the first DAMA covering the Northern Territory, details of the South Australian DAMA have been released with applications commencing from 1 July 2019.
Some information is available for the Great South Coast DAMA (covering the area around Warrnambool in Victoria), with more details expected to be released in the coming months. There are potentially more areas to be added in the near future including, the Orana region of NSW, the Pilbara and the Kalgoorlie-Boulder regions in Western Australia, as well as Cairns in Far North Queensland.
Extended post-study work rights in regional Australia
An extra year extra year of post-study work rights will be available to the cohort of graduates from 2021 that hold a Temporary Graduate subclass 485 visa. This will only be available for graduates from an institution in Regional Australia, and in the case of a Bachelor degree holder would mean three years of post-study work rights. You can read more about this change here.
Partner and parent approved Sponsor
Originally planned to be introduced on 17 April 2019, this new requirement has been postponed with no commencement date currently published. The new requirement is that sponsors for family visas be approved before a visa application can be lodged. It will apply to all Prospective Marriage Visa, Partner Visa or Parent Visa applications, and you can read more about it here.
Future migration program cap
Earlier this year Prime Minister Scott Morrison did announce that immigration would be capped at 160,000 migrants per year for the next four years, a reduction of 30,000 based on the previous limit of 190,000. Within in this cap of 160,000 the share of regional visas has been increased significantly and it will be interesting to monitor whether the actual numbers of migrants reflects this new focus.
Whether this cap is maintained over the three years of the government's term is unknown, and will be determined by Australia's economic conditions and labour market trends.
Post-election winners
As highlighted above, the continuation of migration policies aimed at growing regional Australia will have benefits to those communities.
This includes regional employers that will continue to have greater access to skills through expanded occupation lists and concessions through Designated Area Migration Agreements.
International students at institutions in regional Australia are also set to benefit from increased post-study work rights. A factor which also becomes another marketing tool for these institutions in regional Australia to attract more international students.
Do you need help with an Australian visa application?
At Work Visa Lawyers our team of Migration Agents and Immigration Lawyers are experienced in assisting applicants in all matters relating to Australian visa applications, including state sponsorship applications. Our areas of expertise include Skilled Migration visas, Business Skills Migration visas, Employer-Sponsored Work Visas, Partner, and other Family Migration visas as well as Migration Review Tribunal, Judicial Review and Ministerial Intervention.

If you require further information regarding your Australia visa options you can contact us through:

(08) 8351 9956 or This email address is being protected from spambots. You need JavaScript enabled to view it.