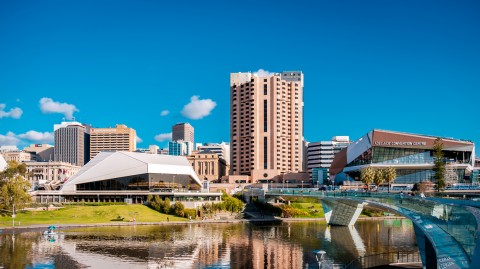 In positive news for international students in regional Australia, which includes Adelaide, the Department of Home Affairs will be introducing an extra year extra year of post-study work rights. The extension will be available to the cohort of graduates from 2021 that hold a Temporary Graduate subclass 485 visa.
What are the major changes?
Permits an additional one-year 485 visa following the expiry of the initial visa grant. For example, the post-study work rights of a bachelor degree graduate from an institution in regional Australia would increase from two years to three years.
Increase in post-study work rights based on Australian qualification
Bachelor degree (inc. honours): 2 years to 3 years
Masters by coursework: 2 years to 3 years
Masters by research: 3 years to 4 years
Doctoral degree: 4 years to 5 years
Other course of study comprising at least 2 academic years: 18 months to 2 years 6 months
Applicants must have have graduated from an institution in regional Australia and resided in regional Australia for at least two years.
Update 26 Oct: Perth and Gold Coast will also be eligible.Definition of regional Australia will be expanded and simplified to include all areas of Australia except the metropolitan areas of; Sydney, Melbourne, and Brisbane. The major change here is that Perth, the Gold Coast, Newcastle, Wollongong and the NSW Central Coast will now be eligible.
What is staying the same?
International graduates that do not graduate from or choose to reside in regional Australia can still apply for the 485 visa, but are not eligible to receive an extra year of post-study work rights.
Applicants must meet all other requirements that currently apply to the 485 visa.
Our view
This initiative is a big advantage for institutions in regional Australia in attracting and retaining international students, particularly those in capital cities like Adelaide, Hobart and Canberra that are included in the definition. There might also be positive flow on effects to other areas of the economy like accommodation and retail that benefit from increased numbers of international students. The flipside to this is that institutions and businesses not in regional Australia, such as Melbourne, Sydney and Brisbane, may see a downturn in demand.
For international graduates in regional Australia, the extra year of post-study work rights provides greater time to find suitable employment and be in a better position to apply for other visa products with pathways to permanent residency.
With an increase of international graduates entering the workforce, there will also need to be close monitoring by Fairwork Australia and the Department of Home Affairs to prevent any exploitation.
Do you need help with an Australian visa application?
At Work Visa Lawyers we are experienced in assisting applicants in all matters relating to Australian visa applications. Our areas of expertise include Partner Visas, Skilled Migration visas, Business Skills Migration visas, Employer Sponsored Work Visas and other Family Migration visas as well as the Administrative Appeals Tribunal (AAT) Review, Judicial Review and Ministerial Intervention.
If you require further information regarding your Australia visa options you can contact us through:
(08) 8351 9956 or +61 8 8351 9956 or This email address is being protected from spambots. You need JavaScript enabled to view it.