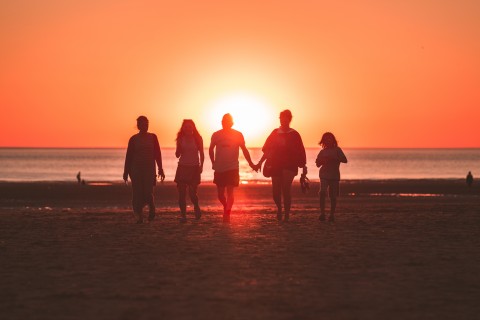 Since this post was published the Department of Home Affairs has advised that these new sponsorship requirements will not be commencing from 17 April 2019 as was previously communicated. At this stage there is no timeframe for the introduction of these sponsorship changes.
In November 2018 we posted about new legislation that would significantly impact the process for lodging family visas. The new requirement that sponsors for family visas be approved before a visa application can be lodged will take effect on a yet to be dermined date. It will apply to all Prospective Marriage Visa, Partner Visa or Parent Visa applications lodged from this date.
What does this mean for new visa applications?
If you apply for one of the affected visas once the new requirement has been introduced, your sponsor will need to first be approved by the Department of Home Affairs. While the exact details and process for this step are not yet available, it is expected that it will increase the overall time it takes to receive your visa. There is also expected to be an additional charge of $420 for this process.
This will particularly impact those planning to lodge a partner visa onshore, as the sponsorship approval process may exceed the validity of your existing temporary visa. In this case you will need to go offshore and remain there until the sponsorship approval has been obtained and a visa application can be lodged.
It is important to be aware that if your sponsor has a conviction or fails to meet the character requirements they may not be approved.
What if I am ready to lodge a visa application now?
If you are in a position to lodge a family visa application now, it is advised that you do so to avoid any delays and extra costs as a result of the new approved sponsor requirement.
It is imperative that you obtain advice about your particular circumstances before lodging a Partner Visa, your circumstances are different from any other relationship and this extra step, if not done properly, could lead to a refusal of the Partner Visa.
What about existing visa applicants?
If you have lodged a family visa application prior to the introduction of the changes you will not be affected by the new approved sponsor requirement.
Do you need help with an Australian visa application?
At Work Visa Lawyers we are experienced in assisting applicants in all matters relating to Australian visa applications. Our areas of expertise include Partner Visas, Skilled Migration visas, Business Skills Migration visas, Employer Sponsored Work Visas and other Family Migration visas as well as the Administrative Appeals Tribunal (AAT) Review, Judicial Review and Ministerial Intervention.
If you require further information regarding your Australia visa options you can contact us through:
(08) 8351 9956 or +61 8 8351 9956 or This email address is being protected from spambots. You need JavaScript enabled to view it.