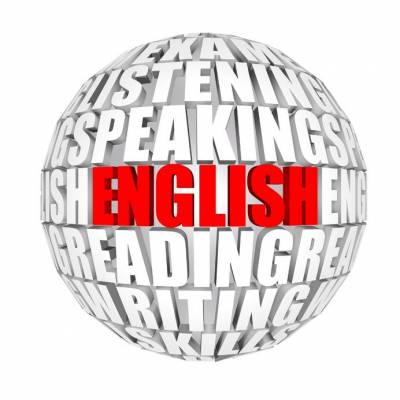 Are you asking yourself the questions, which is the Best English Test to take?
The Department of Immigration and Border Protection (DIBP) introduced additional English exams for visa applications in late 2014. Many applicants have been able to try the different English exams available and many have provided feedback that the PTE Academic exam has been a more manageable experience for them.
Work Visa Lawyers recently met with Joe Hernandez, Key Account Manager for Pearson Australia to discuss in detail the key features of the PTE Academic exam and how it can help visa applicants in the visa application process.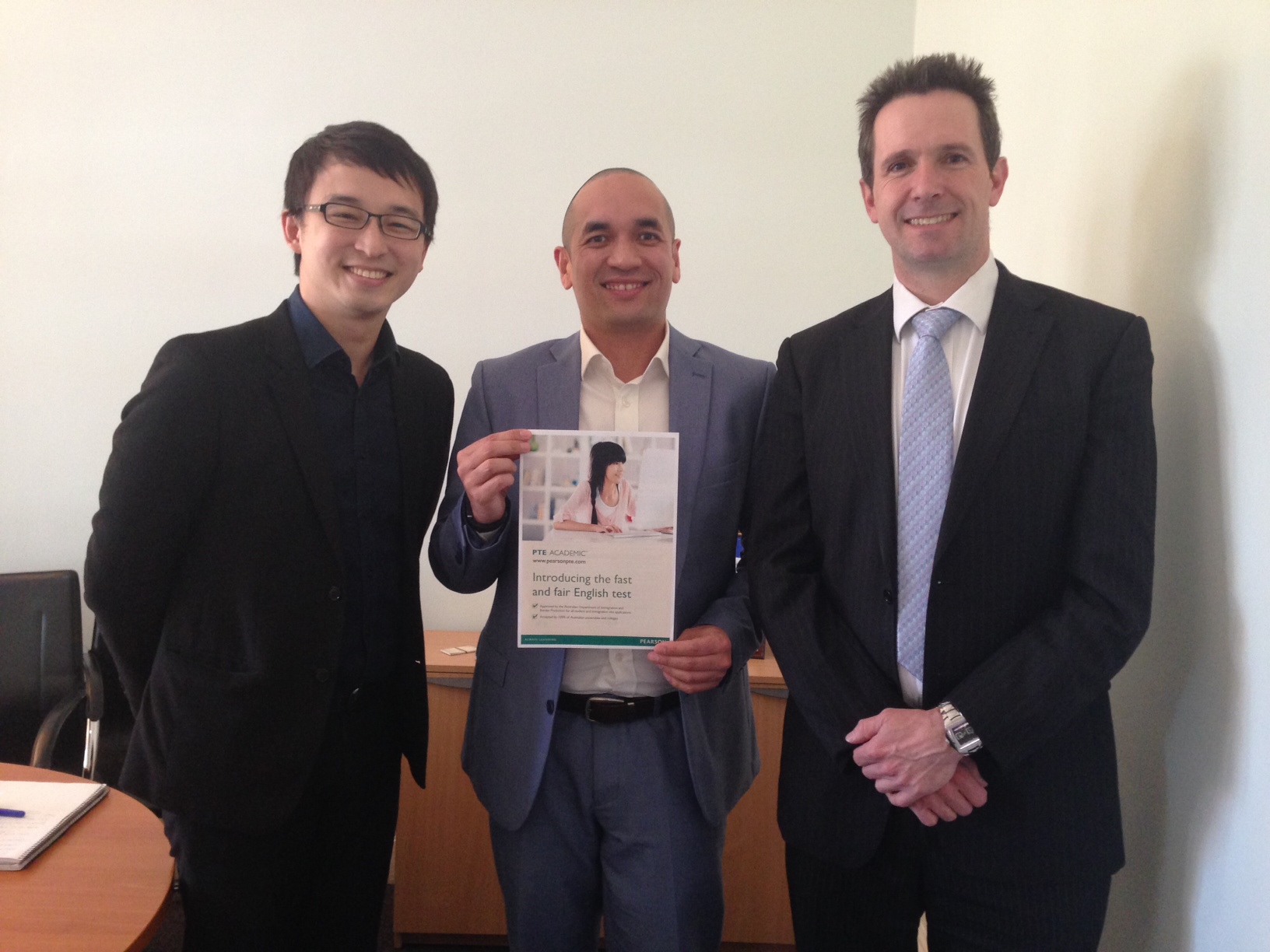 Joe Hernandez (centre) from Pearson Australia, with Chris Johnston (right) and Sean Choong (left) from Work Visa Lawyers
From our discussion here are a few key features of the PTE Academic exam that we feel are beneficial to visa applicants:
The entire exam is completed in approximately 3 hours (versus half a day or 2 days for IELTS)
The entire exam is conducted electronically – writing and speaking are done via computers
Results in 5 business days
Practice exam available online at $40.00 to familiarise yourself with the exam format and to roughly check your strengths and weaknesses
The exam candidate will definitely feel less tired taking the PTE Academic compared to the IELTS, as the entire exam is completed in 3 hours. An IELTS exam will take up half a day on weekends, or require you to return to the test centre during mid-week for the speaking component. Additionally the speaking module for PTE Academic is done speaking into a computer microphone (likened to speaking to family on Skype) while the traditional IELTS speaking component puts you face-to-face with an examiner who may cause uneasiness among candidates (likened to a nerve-wracking job interview).
Being able to obtain your results in 5 days will be very helpful for visa applicants facing an urgent deadline to lodge a visa application. Joe explains that the centralised, electronic marking system provides a fast turnaround for candidates to obtain results. The marking system also means that assessment levels and integrity are constant for all candidates.
There are also other considerations unique to the PTE Academic exam:
It is better to re-take the exam than to re-mark since the same centralised marking system is used for the re-mark
Certain skills assessment authorities like Engineers Australia (might change soon), ANMAC and AITSL currently does not accept PTE Academic exam results as part of the skills assessment criteria
Comments by Chris Johnston – Principal Lawyer and Registered Migration Agent at Work Visa Lawyers
The PTE Academic exam is definitely an attractive alternative to the IELTS exam for visa applicants. As mentioned in our earlier blog there have been clients who were able to obtain better results with the PTE Academic exam. If you are interested in taking the PTE Academic exam, you may want to consider booking in advance, as there may be an increase in demand for the exam, resulting in a long wait to take the exam. Joe has mentioned that Pearson Australia is working to increase the availability of the exam in Australia to cope with the increased demand.
Work Visa Lawyers thanks Joe and Pearson Australia for spending time with us sharing the information that we think is important for migrants who are required to take English exams for their visa application. We also remind visa applicants that English is only one part of the visa application requirements. Always check with a Registered Migration Agent for all relevant requirements before applying for a visa.
This information is accurate on 19 October 2015.
Sources:
Do you need help with an Australian visa application?
At Work Visa Lawyers we are experienced in assisting applicants in all matters relating to Australian visa applications. Our areas of expertise include Skilled Migration visas, Business Skills Migration visas, Employer Sponsored Work Visas, Partner and other Family Migration visas as well as Migration Review Tribunal, Judicial Review and Ministerial Intervention.
If you require further information regarding your Australia visa options you can contact us through:
(08) 7225 5091 or +61 8 7225 5091
or This email address is being protected from spambots. You need JavaScript enabled to view it.