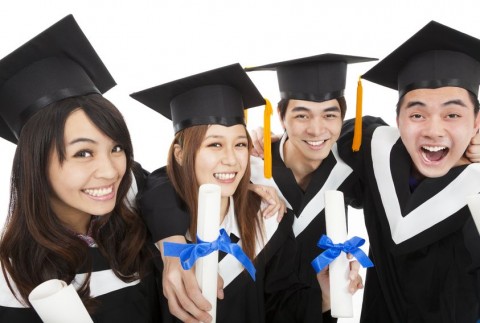 If you are completing your tertiary studies in December, your student visa is likely to be expiring in mid-March, just 3 more months down the road! If you have not sorted out your visa options for further stay in Australia you need to get started immediately. Read on to discover the options you have for extending your stay in Australia post-studies.
Apply for a 485 Temporary Graduate Visa if you are eligible
There are two streams to the 485 visa which are:
1. Graduate Work Stream
2. Post-Study Work Stream


Graduate Work Stream
For international students who graduated with a qualification related to an occupation on the Skilled Occupation List (SOL)

Requires a positive skills assessment

Valid for 18 months from the date of grant
Post-Study Work Stream
For International students who graduate with a higher education degree from an Australian education provider, regardless of their field of study.

This stream is only available to students who applied for, and were granted their first student visa to Australia on or after 5 November 2011.
This visa can be granted up to 4 years from the date the visa is granted, depending on the visa applicant's qualification.
Other criteria require for both streams include:
meet English language requirements. You have achieved an overall score of at least 6 with a minimum a score of 5 in each of the four test components (speaking, reading, listening and writing) in an International English Language Testing System (IELTS) test that has been undertaken in the three years immediately prior to lodging the visa application.

meet the 2 years full time Australian study requirement
Many graduates choose to apply for the 485 visa to give them more time to achieve the requirements for General Skilled Migration (GSM) or Employer Sponsored visas. While holding the 485 visa, you could:
obtain a positive skills assessment

improve English test scores

find an employer to sponsor you

gain more work experience (an application for a Temporary Skills Shortage subclass 482 visa requires 2 years of relevant work experience)
The subclass 485 Temporary Graduate Visa is a good option, but it is not available to all students. Many vocational course graduates miss out and may need to consider other options.
If you cannot apply for one of the two Graduate visas, then you mayneed to consider your other options below. If GSM and Employer sponsorship are not suitable, then you may have to apply for further studies visa.
Apply for a Skilled Visa – Subclass 189, 190 or 491
It is possible that graduates can immediately qualify for a
General Skilled Migration (GSM) visa
. There are a range of factors such as having a positive skills assessment, good English skills and state sponsorship for recent graduates. Registered Nurse, Engineer and Accountant are popular occupations for a GSM application as they do not require 1 year of work experience.
The
491 visa
allows skilled applicants to live and work in regional Australia for up to 5 years. Applicants need to be nominated by an Australian State or Territory or by an eligible family member living in regional Australia. Upon visa grant, 491 visa holders must live and work in a designated regional area of Australia, which includes most of Australia except for Sydney, Melbourne and Brisbane. There is a pathway to permanent residency through the subclass 191 visa. The 491 has become a popular option as the Department of Home Affairs only require applicants to have 65 points. State sponsorship point requirements may be higher depending on the nominating state or territory.
If you have a question about the 491 visa, visit our
491 FAQ page
:
https://www.workvisalawyers.com.au/news/all/australian-skilled-visa-491-your-questions-answered.html

There are various factors to be considered for the GSM pathway as each state and territory have their own sponsorship requirements and benefits (such as
Chain Migration
for South Australia); and nominated occupations must be on the skilled occupation list. For most occupations, a
positive skills assessment
must also be achieved prior to application.
South Australia is one of the states which strongly supports its own graduates
in obtaining state sponsorship for further visa applications. Immigration SA is making it easier for talented International graduates of South Australian public universities (in the last two years) to qualify for state nomination through the "High performing Graduate" category. Check with Work Visa Lawyers about the various state sponsorship requirements and their implications for your visa application.
Apply for a 482 Temporary Skills Shortage Visa
You may be eligible to apply for a 482 visa if you have worked the permitted 20 hours per week for 2 years while holding your student visa. You will also need an employer who is willing to sponsor you for a work visa.
This pathway requires a few stages of work as the employer needs to be an approved sponsor first before sponsoring you. Work Visa Lawyers assists in checking the eligibility of the employer to be a sponsor and the sponsorship application process. If you have an employer willing to sponsor you, do contact us immediately as the preparation involved before your visa application can take some time. It is noteworthy that some employers may sponsor you for a permanent visa immediately.
Apply for a Partner Visa
During your studies you may have met someone who is an Australian citizen or an Australian Permanent Resident. If the relationship is genuine and ongoing, you can consider applying for a Partner Visa. The timing of your application and having strong supporting evidence is important. It is advisable that you check with Work Visa Lawyers on your situation before lodging an application for a partner visa. Read our articles to understand more about
Partner Visas
and
the visa processing times.
Apply for a Further Studies Visa
You can choose to enrol in a new course for further studies to increase your skills. This option can be considered if you encounter the following scenarios:
The course you recently completed does not meet the 2-year study requirement, or
The course you completed has no suitable occupation to be nominated for a visa application
While this option is costly and you will not be applying for a permanent visa until you complete the new course, it allows you to stay on in Australia to evaluate your options later, as well as obtain another quality Australian qualification. Do note that there are no guarantees that the new course you enrol in will lead to a permanent residence visa.
To be granted another student visa, you will need to meet the
genuine temporary entrant requirement
. This requires that you study a course with the intention to return to your home country with the newly acquired skills.
Pathways Taken By Other Graduates
Rosa
With Work Visa Lawyer's assistance, Rosa applied for a subclass 187 RSMS visa after graduating and she is now a proud Australian permanent resident!
Bruno
We helped Bruno with his Skilled Regional (Provisional) 489 visa. He now runs a successful barber shop in Glenelg, South Australia.
Sources:
Immigration SA website
http://www.migration.sa.gov.au/International-graduates/high-performing-international-graduates-of-south-australia
Department of Home Affairs website
https://immi.homeaffairs.gov.au/visas/getting-a-visa/visa-listing/temporary-graduate-485
https://immi.homeaffairs.gov.au/visas/getting-a-visa/visa-listing/skilled-nominated-190
https://immi.homeaffairs.gov.au/visas/getting-a-visa/visa-listing/skilled-work-regional-provisional-491
https://immi.homeaffairs.gov.au/visas/getting-a-visa/visa-listing/temporary-skill-shortage-482
https://immi.homeaffairs.gov.au/visas/getting-a-visa/visa-listing/partner-onshore
This information is accurate on 28 February 2020. Department of Home Affairs will change requirements in an ongoing manner and all current requirements must be established prior to lodging an application.
Do You Need Help?
At Work Visa Lawyers we are experienced in assisting applicants with skilled visa applications such as subclass 189, 190, 489, 485, 457 visas as well as the Regional Sponsored Migration Scheme (RSMS). We also handle family visa applications including Partner, Parent and Child visas.
If you require further information regarding your current visa options you can contact us through:
(08) 8351 9956 or +61 8 8351 9956
or This email address is being protected from spambots. You need JavaScript enabled to view it.