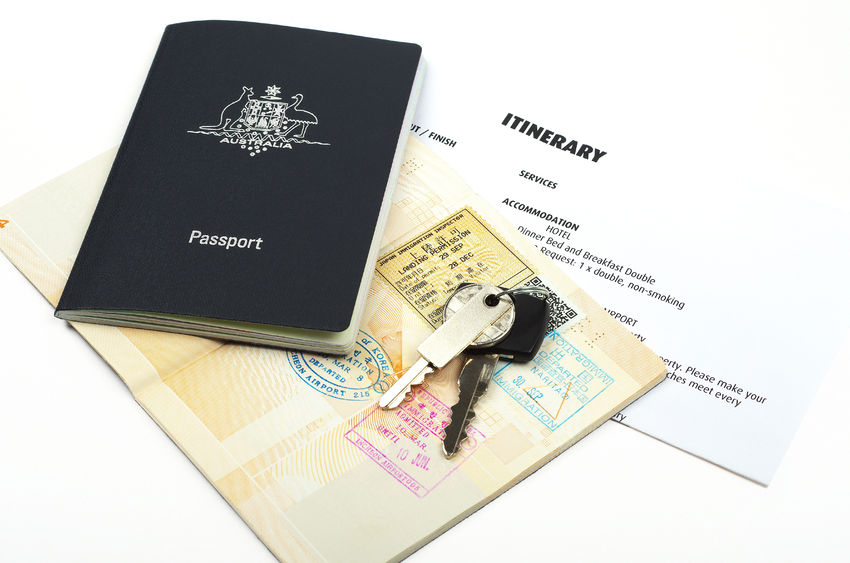 To help prevent the spread of the COVID-19 pandemic, the Australian government has used the powers under the Biosecurity Act 2015 to prevent most travel out of Australia.


---
Travel Ban
The Government has banned Australian citizens and permanent residents from leaving Australia.
This is to prevent Australians from participating in the global spread of COVID-19 and to prevent them from
becoming infected overseas and returning to Australia with the virus (as Australian citizens and permanent residents are not affected by the incoming travel restrictions).
This is an important measure to help facilitate Australia's plan to reduce the number of cases of COVID-19.

In many cases, this is a second layer of restriction, as many countries have restricted their incoming travel in a similar way to Australia.Australians looking to travel abroad at the moment may find it difficult to enter other countries, even where an outgoing travel exemption has been approved (see below).


Who is allowed to travel?
There are certain exempt persons allowed to travel.
Some are exempt by default, while others need to request an express exemption.
Those who are exempt by default or "generally exempt" are:
Residents of other countries
Aircraft or vessel crews
Freight workers
Essential offshore facility workers
Travellers on official government business
An exemption can be requested for persons who:
Are involved in responding to the COVID-19 pandemic, such as aid workers
Are critical workers
Require urgent medical treatment which needs to be carried out outside of Australia
Have urgent/unavoidable "personal business"
Have compassionate or humanitarian reasons for doing so
Have a national interest reason to travel

All of these will need to be determined on a case-by-case basis and it is not necessarily clear who will fall within this and who will not.
If you plan to travel overseas in the next 3 months, travel exemption requests can be made here.

What's the penalty for travelling without exemption?
There are very substantial penalties for breaching the requirements in the Determination.
The penalties for this can be up to 5 years of imprisonment or up to $63,000 of fines, not a sum to be taken lightly. Further, it does not appear that there is a discretion here: if you are not in one of the "general exemptions" (see below) or granted an express exemption and you do travel out of Australia in contravention of the Determination, you will have breached s 479 of the Biosecurity Act 2015.
This would include if you believe you have grounds for an express exemption, but this has not yet been given to you. As such, it is very important that you wait for an exemption before travelling out of Australia (unless you meet one of the "general exemptions").
The mantra of it being better to "ask for forgiveness than permission" doesn't apply here.


Other considerations
There are also heavy restrictions on travel into Australia.
The circumstances for which you can be exempted from these inbound restrictions are similarly restrictive to those above for outbound travel. In many circumstances, you will need to apply for an exemption to enter Australia or risk having your visa cancelled at the Australian border.

The circumstances for requesting an exemption include:
Immediate family of Australian citizens and permanent residents
Persons invited by the Government to assist with the COVID-19 pandemic
Those providing critical medical services
Persons with critical skills examples given are engineers, ship crews and specialised medical professionals
Certain diplomats
Where there are humanitarian or compassionate circumstances
An exemption must be applied for in the border restriction exemption webform, and a positive outcome must be received before travelling.
Do You Need Help?
If you meet the circumstances to request for a travel exemption, contact us for assistance. We have successfully obtained travel exemptions for our clients.
Contact us on +61 8 8351 9956 or email us at This email address is being protected from spambots. You need JavaScript enabled to view it.
Sources
Biosecurity (Human Biosecurity Emergency) (Human Coronavirus with Pandemic Potential) (
Overseas Travel Ban Emergency Requirements
) Determination 2020
Biosecurity Act 2015