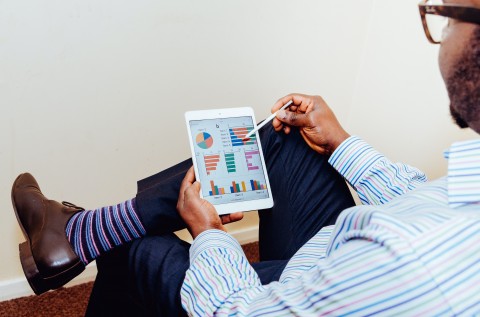 A lot of businesses are currently being negatively impacted by the coronavirus and many others are staring down the wave about to crash over them.
In the sea of information currently spreading on coronavirus matters, it can be difficult to understand where you and your 457/482 visa holding employees stand.
A lot of businesses are finding it necessary to:
Reduce staff salaries
Reduce staff hours
Stand staff down where there is no work for them to do
Make arrangements for staff to work from home
There are strict regulations which apply to Standard Business Sponsors and their relationship with sponsored staff.
In this article, we have sought to break this down and simplify the answers to some common questions you might have.
Stand-Downs: Can I stand down my 457 and 482 Temporary Visa Holder workers?
Part-Time Work: Can I arrange for my 457/482 Temporary Visa Holder employees to temporarily work part-time?
Redundancies: Will my 457/482 Temporary Visa Holder employees breach their conditions if they are made redundant?
JobKeeper: Can I get JobKeeper for my 457/482 Temporary Visa Holder workers?
JobSeeker: Can my 457/482 Visa workers get JobSeeker payments from Centrelink?
JobSeeker: Can my permanent Visa Holder workers get JobSeeker payments?
Lowering Pay: Can I ask my 457/482 Temporary Visa Holder employees to take a pay cut?
How can 457/482 workers support themselves during stand down or reduced hours?
Working From Home: Can I have my 457/482 Visa-Workers work from their home instead of from the workplace?
Is it possible to work for another business and go back to my original sponsor when business picks up (ie. post-coronavirus)?
What do I need to notify the Department of Home Affairs of?
When do I need to notify the Department of Home Affairs?
Do I need to inform the Department of Home Affairs if a 457/482 temporary visa holder is laid off or terminated?
What records do I need to keep regarding my 457/482 workers?
Does my business need to pay for return flight for a 457/ 482 worker?
What are reasonable costs for return travel?
When do the costs need to be paid?
Paying for the Department of Home Affairs' costs in locating and removing an unlawful person who is a former sponsored person of the business.
Employers are able to stand down sponsored workers in the same way as Australian workers. This was confirmed by Minister Tudge in his press conference on Saturday 4 April 2020.
This will not be a breach of obligations for the employer, nor a breach of visa conditions for the worker.
You should make sure you are complying with any Australian Government employment law requirements for your business relating to stand down conditions and procedures.
While 457/482 workers are required not to cease work for a specified period, a stand down does not count as "ceasing work". This is because during a stand down, workers remain in the employ of the sponsor.
It is only the ending of employment (through lay off, resignation or termination) which starts the timer for the specified period.
Part-time work arrangements are permitted for 457/482 workers during the coronavirus pandemic. This was also confirmed by Minister Tudge in his press conference on Saturday 4 April 2020.
Ordinarily, part-time work is not suitable for the 457/482 visa programs, and the Department of Home Affairs would recommend use of a different program for part-time workers.
If this is for a brief period of time and due to special circumstances (such as transitioning back to work following maternity leave or a global pandemic).
Workers who are fired or made redundant due to coronavirus downturn are still subject to their visa work conditions (8107 for 457s and 8607 for 482s).
This requires them to not cease work for more than 90 or 60 days, depending on the circumstances.
This will start from their first day after being made redundant and, if they do not locate a new sponsor, their visa will be cancelled.
Unfortunately, there is currently no support for temporary residents in Australia. Temporary residents are any visa holder who does not hold a permanent visa.
JobKeeper payments are only available to a business for employees who are:
"are an Australian citizen, the holder of a permanent visa, a Protected Special Category Visa Holder, a non-protected Special Category Visa Holder who has been residing continually in Australia for 10 years or more, or a Special Category (Subclass 444) Visa Holder."
Visit: https://www.business.gov.au/risk-management/emergency-management/coronavirus-information-and-support-for-business/jobkeeper-payment?
Jobseeker Payments and the linked Coronavirus Supplement are available only to "Australian residents" being:
an Australian citizen

a permanent residence visa holder

a protected Special Category visa (SCV) holder."
visit: https://www.servicesaustralia.gov.au/individuals/services/centrelink/jobseeker-payment/who-can-get-it/residence-rules/residence-descriptions#ausresident


The Government has waived the Newly Arrived Resident's Waiting Period (NARWP).
While the NARWP would ordinarily prevent many permanent visa-holders from accessing welfare support payments from CentreLink, the Government has waived this for the coronavirus pandemic.
This means a lot of permanent residents who otherwise would have been excluded from Centrelink support are now able to access this during the pandemic.
They will be able to access the JobSeeker payment and Coronavirus Supplement, subject to other eligibility requirements.
While many employers around the world are asking executives and other workers to take reduced pay due to the coronavirus pandemic, this is unfortunately not an option for sponsored workers.
For 457s and 482 visas, there is an obligation under regulation 2.79 for the business to pay them at least the earnings specified when nominating them.
The Federal Government has made it clear that stand downs and reduced hours of work are acceptable. This will act as a policy exception to the ordinary obligations under regulation 2.79.
This has expressly left out reduced salaries for the same amount of work. Under existing policy, it is clearly stated that a lower rate of pay for the same hours of work
is something which the Australian Border Force will be looking to pursue and could result in monetary or other sanctions for the business.
While businesses might be discussing this with Australian workers, it is important that 457/482 visa holders who work their usual hours be paid the nominated earnings
listed on the nomination approval notice you received from the Department.
The ability to withdraw up to $10,000 of superannuation funds in each of the financial years ending 30 June 2020 and 30 June 2021 have been extended to temporary visa holders (including 457 and 482 visas).
This may provide a way for 457 and 482 visa holders who are facing reduced hours or stand downs to meet their bills and other expenses.
Businesses should, however, be careful when conveying this to workers. A business is not allowed to encourage employees to withdraw superannuation, as this might be unlicensed
financial advice (refer to ASIC's letter here: https://asic.gov.au/about-asic/news-centre/articles/asic-letter-unlicensed-financial-advice-by-real-estate-agents-to-tenants/,
framed in the context of the real estate agent/tenant relationship)
It is reasonable that 457/482 workers should work from home where it is possible to do so.
This is in line with the government's guidance about working from home wherever practical.
There is not an express to notify the Department of Home Affairs if this takes place.
It would be prudent, however, to maintain clear records of this arrangement, such as a written direction or executed mutual agreement for their sponsored worker to work from their home instead of the business' premises.
Unfortunately, the Government has confirmed that the visa conditions of the 457 and the 482 (conditions 8107 and 8607) will continue to apply and be enforced.
If a worker is laid off, they will need to locate a new sponsor, apply for a new visa or return home, as their visa will be cancelled 60 days after ceasing work with their sponsor.
The exception to this could be where the other work is in a similar position with an associated entity of the sponsoring business.
That is: another business in the same group, another location of the same business, etc.
Obligations to notify the Department of certain events come from Regulation 2.84 of the Migration Regulations 1994.
These events include:
If you pay the return travel costs for a sponsored person (Reg 2.84)

If a sponsored worker ceases work (such as quits, is laid off, terminated, made redundant etc)

If a worker who ceased employment returns to work or was planning to cease employment and did not end up ceasing employment

If the business goes bankrupt, insolvent or enters into administration (voluntary or otherwise)

If the business ceases to exist

If a new partner, director or member of the managing committee is appointed

If your business address or contact details change

If a sponsored worker fails to begin work at the business

If there is a change to the sponsored worker's duties at the company


Notifications must be made less than 28 days after the event occurs.
We strongly recommend informing the Department as soon as possible after the event, to ensure you are complying with your obligations.
As above, there is an obligation under Reg 2.84(3)(a) to inform the Department if a sponsored worker ceases employment.
This would include if they were laid off or terminated during the current coronavirus pandemic.
While this notification can be a trigger for cancellation of the sponsored worker's visa, it is very important that sponsors comply with the obligations they have to the Department of Home Affairs.
There are a number of obligations on Standard Business Sponsors to retain records relating to sponsored workers. These come from Regulation 2.82 of the Migration Regulations 1994. These also apply to certain other types of sponsors as well.
Records can be required to be kept for up to 5 years.
We have summarised briefly below some of the types of records you must keep:
Records of payment for return travel costs under Reg 2.80

Records of notify the Department (this applies to any event of which you must notify the Department under Reg 2.84)

Records of equivalent terms and conditions being provided to sponsored workers. This means you must keep:

Records of payment to the sponsored person

Records of any other money dealt with on their behalf

Record of providing any non-monetary benefits

Records of the terms of employment for any equivalent Australian workers (that is, Australian workers performing the same work at the same location)

Record of tasks performed by the sponsored worker

Copies of the employment contracts for all sponsored workers
There are also other circumstances in which it is very important that clear records are kept.
Specifically, if you need to stand down workers or reduce hours, it is very important that you keep detailed records of a mutual agreement.
This way, if you are monitored in the future, you are able to clearly explain the reason for variation in payments to the sponsored worker.
Failure to retain records correctly can lead to monetary penalties or other sanctions.


One of the most active obligations on a Standard Business Sponsor is the requirement to pay return flights for sponsored people.
This is more likely to be invoked during the current pandemic where employees are laid off or terminated, without prospect of re-employment, and they are looking to return to their home country.
This obligation comes from regulation 2.80 of the Migration Regulations 1994.
The requirement arises where the visa holder requests in writing that the sponsoring business pay return travel costs for them and their family.
This only extends to any immediate family who are included in the nomination, such as spouse and children. (That is, it does not include parents and other family who may be in Australia separately on other visas)
This obligation does not require the sponsor to actually arrange for the travel on behalf of the visa holder, it is only about providing funds to enable this travel to take place.
The reasonable costs are only those costs "reasonable and necessary" to get the visa holder back to their country of passport.
It does include:
Equivalent cost of an economy class ticket for each family member

Transport from their Australian residence to the relevant Australian airport (such as taxi fare)

other mandatory costs which might be incurred along the way, such as

Transit visas

Airport taxes


It does not include:
travel costs (such as taxis or domestic flights) from the airport in their country of passport to their place of residence there

discretionary expenses, such as

additional luggage,

business class,

stopovers in additional countries along the way

accommodation costs.


Once a request is received, you have 30 days to pay the reasonable costs to the visa holder.
You may be required to pay costs up to $10,000 to locate and remove a former sponsored worker.
If your sponsored worker finishes their employment with the business, then proceeds to become unlawful
(either their visa expires or their visa is cancelled), the Department will take steps to locate and remove the person(s) from Australia.
You can then be billed for the costs of this up to $10,000.
If you wish to keep up to date with Work Visa Lawyers coverage on COVID-19 its impact on Australia's immigration policy and current visa programs.
Read our rolling news blog here:
https://www.workvisalawyers.com.au/news/all/coronavirus-what-it-means-for-international-students-visa-holders-expats-and-tourists-and-chinese-translation-of-information.html
Watch our COVID-19 and Visa News Videos below:
This Article is written by Luke Edwards, Lawyer and Registered Migration Agent
Visit his profile to find out more about his expertise: https://www.workvisalawyers.com.au/about-us/team-members/luke-edwards.html