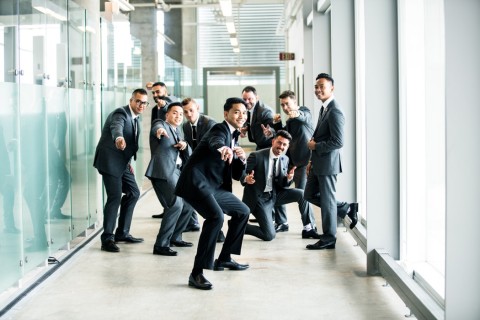 South Australian immigration has a new investment visa; The subclass 408 Temporary Activity – Supporting Innovation in South Australia stream. Also known as the South Australian Entrepreneur visa, the subclass 408 pilot program will run from 21 November 2018 to 30 November 2021. The strong focus of this visa on entrepreneurship moves migration in South Australia into a new space, as the South Australian government strives to stimulate innovation.
---
Who is the new South Australian Entrepreneur Visa for?
The Supporting Innovation in South Australia (SISA) - Temporary Activity (subclass 408) visa is aimed towards promising and successful overseas entrepreneurs. According to Migration SA , South Australia will be looking for migrants who are innovative, have an entrepreneurial idea or concept, or are working on an innovative early-stage business ideally with a Minimum Viable Product (MVP).
The visa will likely be more successful for many entrepreneurs than the current Entrepreneur Visa, which requires capital backing of at least $200,000. Instead of requiring this funding,, applicants' proposals will be vetted by State or Federal Government entities, with these entities able to partner with incubators and accelerators to identify potential applicants for nomination.
What will the South Australian Entrepreneur Visa allow me to do?
Successful applicants will receive a 408 visa that will be valid until November 2021. Applicants will have until this time to establish and grow their business in South Australia. While living in South Australia during this period, visa holders will be able to apply for other visas if they wish to do so. This was confirmed by the Department of Home Affairs in their Supporting Innovation in South Australia media release .The usual pathways to permanent residency will be available, and if the visa holder's business operations in South Australia are running well then this will be helpful to them in any further visa applications.
How do I secure a South Australian Entrepreneur Visa?
The first step in the process is to secure an endorsement by the government of South Australia. Before applying, for government endorsement, applicants have the option of seeking support from one of the four South Australian innovation eco-system service providers. According to the Immigration SA website, priority for government endorsement will be given to applications that have secured the support of one of these providers. It is therefore strongly recommended that applicants secure the support of one of the providers before applying to Immigration SA (the relevant South Australian government body) for endorsement.
To seek support from an eco-system service provider, email the provider briefly explaining your business concept and asking if they would be willing to accept and support your application to the government of South Australia. For information on each of the four providers, see the 'South Australian innovation eco-system service providers' section below.
The Immigration SA website provides detailed information on the steps an applicant must follow.
Once the endorsement of the South Australian government has been secured, an application must be lodged with the Department of Home Affairs for a 408 visa. The relevant stream for SISA applicants is the 'Australian Government endorsed event' stream.
What are the eligibility requirements?
The following requirements must be satisfied in order to secure an endorsement by the South Australian government.
Commitment to SA: Maintain primary residence in SA throughout the visa period
Be under 45 years of age
Demonstrate at least vocational English (unless a citizen of the UK, Canada, NZ, USA, or Ireland)
Have a business concept, idea or proposal that satisfies the following:
You have in-depth knowledge or expertise in the product or service you are targeting
Business concept demonstrates genuine innovation, novel intellectual property, or high barriers to entry
Commitment to developing a start-up project in SA
Secured support of a selected service provider who has reviwed your project proposal
The project has strong potential to create local employment and export revenue for SA
The project will have at least 50% of its assets and 50% of staff located in SA
Proposals in the following industry sectors will receive priority:
Defense and Space
Cybersecurity, big data, digital and blockchain
Food, wine, and ag. Tech
Health and medical technology
Robotics
Media and film
The following business types are not eligible for endorsement:
Cafes and restaurants
Consulting firms and employment agencies
Export/import businesses/companies
Franchises
Foot reflexology
Massage parlours
Acupuncture and traditional Chinese medicine
Herbal dispensing businesses
Geomancy/Fengshui business
Retail
If you currently hold one of the following visas you will not be eligible for endorsement
Student visas (including subclasses 500, 570, 571, 572, 573, 574)
403
771
o If you are currently on a subclass 485 visa, you must be presently engaged in a structured program offered by an identified South Australian innovation eco-system provider to be considered
Financial capacity – You must satisfy the requirements in the table below
If you satisfy the above requirements, you will be eligible for endorsement by the South Australian government. Satisfaction of these requirements is sufficient to satisfy the Department of Home Affairs requirements for the 408 visa. Therefore, if SA government endorsement is received then you will be eligible for a 408 visa.
South Australian innovation eco-system service providers
The Innovation and Collaboration Centre
The Innovation and Collaboration Centre (ICC) is a partnership between the government of South Australia, the University of South Australia, and DXC Technology. The ICC supports early-stage startup businesses throughout the stages of idea generation, startup, and scaleup. The ICC provides a unique environment that offers services and expertise in business growth, business management, strategy and marketing, commercialization, design, and technology. They have particular expertise in the space sector, and Immigration SA recommends applying to the ICC for support 'if you are building a company using space technologies or creating tech, services or products for the space industry'.
If you would like to apply to ICC for support, you can do so by sending them an email at

This email address is being protected from spambots. You need JavaScript enabled to view it.

Explain in 50 words or less your business proposal, and including your contact details. The subject of the email should read 'SISA Business concept inquiry'.
The Moonshine Lab is a tech startup co-founder that is looking to help entrepreneurs launch their ideas. Moonshine Labs recognizes that every entrepreneur is different and will be at different stages in their start-up journey and can assist accordingly. They focus on connecting entrepreneurs with the contacts they need to get their idea off the ground.
Contact email:

This email address is being protected from spambots. You need JavaScript enabled to view it.

Explain your business proposal in 50 words or less, with the subject line 'SISA Business concept inquiry'.
The New Venture Institute (NVI)
The New Venture Institute is an institute of Flinders University. The NVI aims to build the capacities of individuals, businesses, educators, and researchers so that they thrive in uncertainty. NVI does this by linking business, government and the community sector to the University. If you have an idea that would benefit from this sort of connection, the NVI might be the eco-system service provider for you.
Contact email:

This email address is being protected from spambots. You need JavaScript enabled to view it.

Explain your business proposal in 50 words or less, with the subject line 'SISA Business concept enquiry'.
ThincLab is the University of Adelaide's startup incubator with headquarters in South Australia and a global network of sister-sites. ThincLab supports entrepreneurs and founders from any industry sector with mentoring, training programs, workspace, prototyping facilities and access to investors.
Contact email:

This email address is being protected from spambots. You need JavaScript enabled to view it.

Explain your business proposal in 50 words or less, with the subject line 'SISA Business concept enquiry
Ongoing obligations
If the applicant can meet the requirements and is issued the SISA Temporary Activity (subclass 408) visa, there are certain obligations that must be met throughout the visa period. According to Immigration SA, applicants who are issued with the SISA Temporary Activity (subclass 408) visa must:
Observe and participate in the schedule planned for you by the service provider if you used this pathway – all participation arrangements will be between you and the service provider;
Actively participate in South Australian Government planned innovation and entrepreneurial events relevant to your project/idea/proposal;
Participate in surveys related to SISA that may be conducted by your service provider or the South Australian Government;
Create a business that has the potential to become a sustainable high-growth start-up, with the future potential to employ South Australians;
Assist in building the capacity of the South Australian business community through engagement with the local entrepreneurial and innovation community;
Maintain primary residence in South Australia and contribute to the South Australian economy and community.
Immigration SA also provides a more detailed list of obligations.
408 Temporary Activity Visa processing times
According to Immigration SA, it currently takes eco-system service providers an average of 8 weeks to process applications for support. It then takes Immigration SA a further 2 weeks to process applications that have secured service provider support. Once SA government endorsement is secured, the application to the Department of Home Affairs is merely a formality. However, this may still take some further time to be processed.
Do You Need Help with An Australian Visa Application?
At Work Visa Lawyers we are experienced in assisting applicants in all matters relating to Australian visa applications, including state sponsorship applications. Our areas of expertise include Skilled Migration visas, Business Skills Migration visas, Employer-Sponsored Work Visas, Partner and other Family Migration visas as well as Migration Review Tribunal, Judicial Review and Ministerial Intervention.
If you require further information regarding your Australia visa options you can contact us through:
(08) 8351 9956
or This email address is being protected from spambots. You need JavaScript enabled to view it.
Sources:
https://www.migration.sa.gov.au/resources/faq/supporting-innovation-in-south-australia-sisa#06
https://www.migration.sa.gov.au/entrepreneur/endorsement-application-process
https://www.migration.sa.gov.au/upload/publications/State%20nomination%20migration/Temporary_Activity_visa_checklist.pdf
https://immi.homeaffairs.gov.au/visas/getting-a-visa/visa-listing/temporary-activity-408
https://apply.migration.sa.gov.au/user/login.php
https://www.migration.sa.gov.au/resources/faq/supporting-innovation-in-south-australia-sisa?q=SISA
https://www.workvisalawyers.com.au/services/temporary-activity-training-specialist-visas/temporary-activity-visa.html
https://minister.homeaffairs.gov.au/peterdutton/Pages/supporting-innovation-in-south-australia.aspx
https://www.migration.sa.gov.au/entrepreneur/eligibility-criteria-and-requirements?q=SISA
https://www.migration.sa.gov.au/entrepreneur/south-australian-innovation-eco-system-providers