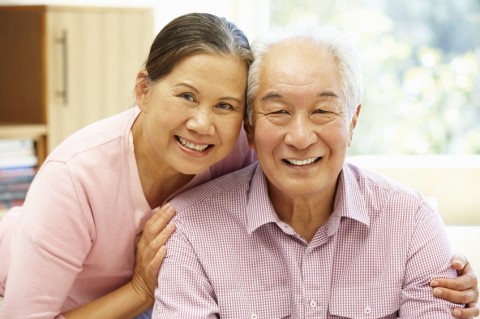 The residence requirements in applying for Australian Citizenship
Work Visa Lawyers has advised many people who cannot meet the residence requirements, due to having gone overseas for an extended period, to look after a sick and often terminally ill parents.
If someone spends more than one year outside of Australia in the last four, then they will not meet the residence requirements to be able to apply for Australian Citizenship.
There are a number of exemptions and discretions in relation to the residence requirement including where:
• Administrative error led to you becoming unlawful or not becoming a permanent resident.
• You would suffer significant hardship if a period of temporary residence is not counted as a period of permanent residence.
• You are a spouse, widow or widower of an Australian citizen, were a permanent resident, and maintained a close and continuing association with Australia during the relevant period.
• You have been engaged in activities of special benefit to Australia or work that required regular travel.
• You have completed the required amount of Defence services.
There is currently no discretion or exemption to allow persons to go overseas to care for sick parents, and still be able to apply for Australian Citizenship.
Parent Visa requirements contribute to the problem
The lack of accommodating for caring for sick relatives as an exemption to the residence requirements is especially cruel and unfair because of the following other Australian Immigration requirements:
1. Many Australian Permanent Residents cannot apply for a parent visa, and to care for their parent, must travel overseas:
a. To apply for any type of parent visa, the parent must meet the balance of family test, which requires more of their children to be in Australia than in other countries.
b. The lower cost parent visa currently has a processing time of about 30 years, by which time most parents will have passed away.
c. The faster Contributory Parent Visas require the ability to pay a second instalment to the Australian government which is currently $43,600.00 per parent. This type of money may not be possible for many Australian permanent residents that would like to sponsor a parent.
2. The health requirements for Australian visas must be met by parents before they can get a visitor or parent visa. If the parent is unwell they will often not meet the requirements to get an Australian visa.
Reform Needed to support Australian PR holders to care for their elderly parents
So a great reform of the Australian Citizenship requirements would be to legislate for an exemption that allowed for Australian PR holders to spend time overseas caring for sick close relatives, and to still be able to apply for Australian Citizenship.
In the current Immigration environment, there seems to be a trend towards harsher requirements. However, there is a strong case for reform for such compassionate reasons as to allow people to care for their parents and other sick relatives offshore.
By Christopher Johnston, Lawyer and Registered Migration Agent MARN 0640686
This information is accurate on 25 January 2017
Do you need help with an Australian visa application?
At Work Visa Lawyers we are experienced in assisting applicants in all matters relating to Australian visa applications, including state sponsorship applications. Our areas of expertise include Skilled Migration visas, Business Skills Migration visas, Employer Sponsored Work Visas, Partner and other Family Migration visas as well as Migration Review Tribunal, Judicial Review and Ministerial Intervention.

If you require further information regarding your Australia visa options you can contact us through:
(08) 8351 9956 or +61 8 8351 9956
or This email address is being protected from spambots. You need JavaScript enabled to view it.