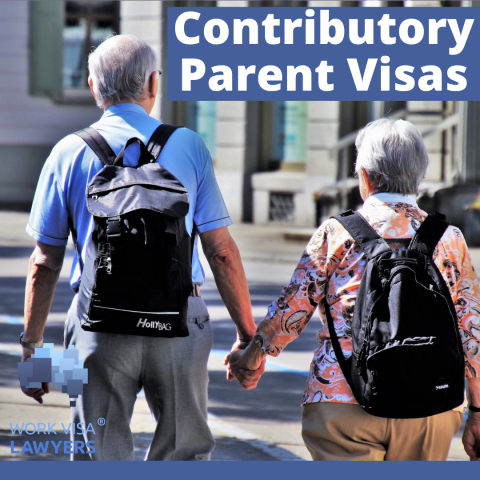 They raised you, supported you, and loved you… and now in return, you want to bring them to Australia. They're your parents. But what is the best way to get them here, and how much is it going to cost?
There is a range of options when it comes to parent visas, but many of them are extremely slow. The Department even goes so far as to publicly state that new Parent visas and Aged Parent visas can take up to 30 years to be processed. Yes, you read that right… 30 years!
If you have the means, a Contributory Parent visa under Subclass 143 is the fastest way to bring your parent or parents to Australia and get them permanent residency.
If you want to read the Chinese version of this article, please visit:
澳大利亚父母付费移民 (143签证篇) - All News | Work Visa Lawyers
Am I Eligible?
To bring your parents to Australia, you must be considered an "Eligible Child" (regardless of how old you are). To be an Eligible Child, you need to:
Be an Australian citizen, Australian permanent resident, or an eligible New Zealand citizen;
Have lived in Australia for more than 2 years;
Pass the Family Balance Test; and
Have at least 1, but no more than 3, eligible Assurers (Financial Guarantors).
Family Balance Test
The Family Balance Test was developed to assess the family links to Australia of a person seeking a Parent visa.
A parent will pass the test if:
At least half their children are Eligible Children (see above); or
More of their Eligible Children live in Australia than in any other one country (for example – 3 children in Australia, 2 in Vietnam, 1 in France).
"Children" for the purpose of the Family Balance Test, means biological children, stepchildren, and adopted children.
To be included in the Family Balance Test, the Children must not:
Be deceased;
Have been removed from their parents' custody by law;
Be refugees or asylum seekers; or
Live in a country where they suffer persecution and cannot be reunited with their parents in another country.
Assurer/Financial Guarantor
To successfully obtain a Contributory Parent visa, you will need an Assurer (sometimes called a "Financial Guarantor"). The Assurer can be you yourself, or someone else, even someone outside of the family. You may have up to 3 such Assurers, but the Government will not consider any more than this. Requirements are:
The Assurer needs to provide a 10-year financial guarantee. The main applicant's financial guarantee fee is AUD 10,000, and the financial guarantee fee for family members over 18 years old is AUD 4,000. 10 years after obtaining the Subclass 143 visa, the Department of Home Affairs will refund the financial guarantee fee.
The Assurer should have a stable full-time job and needs to pass the income requirement. The Government requires the Assurer's income to be approximately AUD 45,000 per year but this changes if you have children of your own (see Table 1 below). If you do not meet the minimum income, you can seek help of additional Assurers.
Income Requirement for Financial Guarantor
Case officers from the Department will assess the risk of whether an Assurer/Financial Guarantor can provide sufficient support for the parent to prevent the parent(s) from becoming a cost burden to the Australia taxpayer. As of 19 May 2021, the income requirements for Assurers for the purpose of Subclass 143 visas were:
Frequently Asked Questions
Is the Assurer's Income before tax or after tax?

The figures given in Table 1 are before tax is deducted.


How many Parents can Assurer sponsor?

The maximum number of Parents you can bring to Australia on this visa is 2 Parents.

How many Notices of Assessment does an Assurer needs to provide?

One Notice of Assessment from the Australian Tax Office for 1 of the past 2 financial years, plus 2 recent payslips to demonstrate continuous and stable income.


What if my income does not fulfill the required income requirement?

If you do not meet the minimum income, you can seek help of additional Assurers (up to a maximum of 3 Assurers).


How long will this take?

Once you have submitted all your paperwork, the average processing time for the Subclass 143 Contributory Parent visa is 5-7 years. We know this is a very long time to be without your loved ones but it is currently the fastest option provided by the Australian Government.



Author

Jonathan Liu, Immigration Lawyer and Registered Migration Agent, Work Visa Lawyers
Do You Need Help?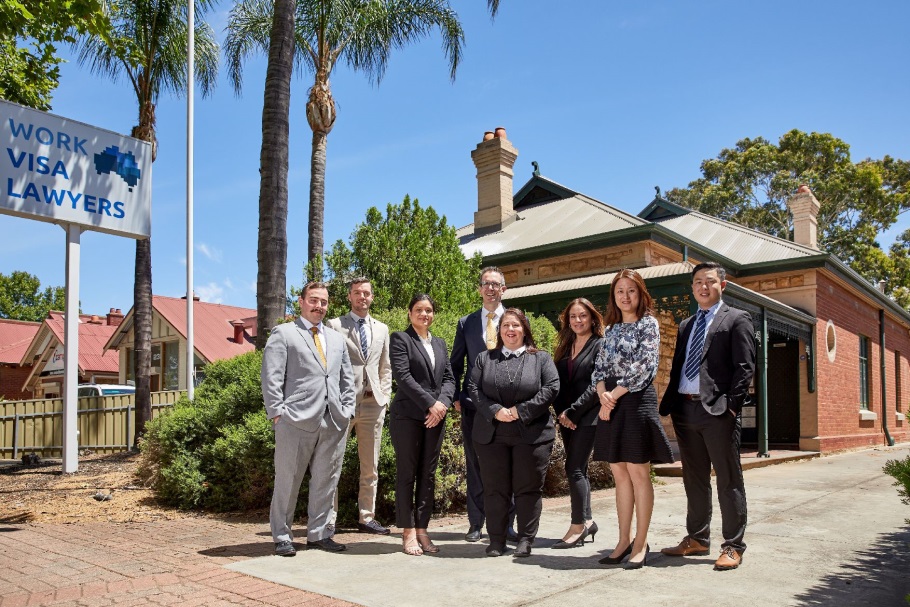 Our team of experienced Immigration Lawyers and Migration Agents look forward to assisting you with your Australian visa or appeal.
Based in Adelaide South Australia, we provide Australian Immigration advice to people and businesses from all over the world.
If you require further information regarding your Australia visa options you can contact us through:
(08) 8351 9956 or +61 8 8351 9956 or This email address is being protected from spambots. You need JavaScript enabled to view it.
You can also subscribe our Facebook: WORK VISA lawyers
Disclaimer
This information is correct at the time of publication but is subject to change without notice. All information provided on this page is provided for purely educational purposes and does not constitute legal advice. For advice on your situation, please speak with an Immigration Lawyer or a Registered Migration Agent.
Sources:
Centrelink, Government of Australia, URL: https://www.centrelink.gov.au/custsite_aoscalc/aoscalc/financialCalPage.jsf?prg_id=066d5ff3dd624b35948330d907437d1e&wec-appid=aoscalc&page=1C0EADC1A5804952B374580CFFB9BDFD&wec-locale=en_US#stay
Department of Home Affairs, Government of Australia, URL: https://immi.homeaffairs.gov.au/visas/getting-a-visa/visa-processing-times/family-visa-processing-priorities/parent-visas-queue-release-dates
Department of Home Affairs, Government of Australia, URL: https://immi.homeaffairs.gov.au/visas/getting-a-visa/visa-listing/contributory-parent-143#Eligibility