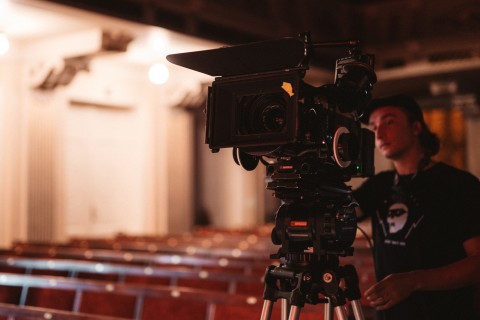 It was recently announced by the Premier of South Australia, Steven Marshall, that the state would be home to the latest Mortal Kombat film production. Using the facilities at Adelaide Studios, the production is expected to generate 780 jobs and inject $70 million into the local economy.
South Australia has a strong brand in the film industry, including a number of South Australian films such as Snowtown, Storm Boy and the renowned 2:37 produced by Adelaide alumni Murali K. Thalluri, which saw great acclaim at Cannes Film Festival in 2006.
South Australian film industry companies are also renowned for the parts they've played in big, globally recognised productions such as X-Men, Lord of the Rings, Game of Thrones and Philip K. Dick's Electric Dreams.
The Adelaide Metropolitan Designated Area Migration Agreement (DAMA)
This latest government development joins a pipeline of activity for South Australia's film industry, which has been buoyed by the State Government's Postproduction, Digital and Visual Effects rebate scheme.
The introduction of the South Australian "Adelaide Metropolitan Designated Area Migration Agreement" (DAMA) includes a number of film industry occupations and is another sign of how much the South Australian government values the film industry.
Employers looking to fill skills gaps that cannot be met locally do have several options through Australia's skilled migration program.
The DAMA includes a range of relevant occupations suitable for the Greater Adelaide region and which also have an age concession of to facilitate permanent residency:
Digital Artist *
Senior Digital Artist *
Film and Video Editor
Graphic Designer
Illustrator
Multimedia Designer
Multimedia Specialist
*not on any other skilled occupation list
You can read our comprehensive coverage of the SA DAMA announcement here.
Advantages of the Adelaide Metropolitan DAMA for the film industry
The DAMA commences on 1 July 2019 and has some advantages over other employer sponsored programs.
The primary benefit for the DAMA is the age concession provided for the permanent residence pathway. It also permits occupations not available through any other skilled migration programs, such as Digital Artist and Senior Digital Artist.
This allows employers to recruit professionals with extensive experience which may not be available in the Australian film industry and retain them for the long-term.
The concession provided for each of the film industry occupations lifted above is an increase of the age limit by 5 years, from under 45, to under 50. This may relieve some of the recruitment and staffing issues employers in the film industry are experiencing.
Further updates to come
While a certain level of information has been released, we are expecting additional details about the DAMA to be released in early July 2019.
This will include more details on the precise application process and skills requirements for candidates.
Is the Adelaide Metropolitan DAMA right for your business?
The DAMA has the benefits of an increased age limit for the permanent residence pathway and access to additional occupations.
It is expected to apply to businesses who are not located in the postcode range 5110 – 5734.
This means that if your production, postproduction or allied business is located in the postcode range 5000 – 5110, you may be able to access the Adelaide Metropolitan DAMA.
One of the requirements listed for businesses is that they must have been in operation for 12 months or more. This makes the DAMA unsuitable for up and coming film industry companies who are still building their roots.
If the DAMA does not fit your film industry business, there may still be other visa options which are currently available and which may be even provide a more straightforward pathway to filling your recruitment needs.
How Much Will this Cost?
The South Australian government have confirmed that there will be no cost for applying to have your labour agreement endorsed under the DAMA.
While this initial stage will be free, there are still a number of costs involved in the different stages for this DAMA. As these change from time-to-time and are expected to increase from 1 July 2019 (the beginning of the new financial year) we recommend that you check the Department of Home Affairs website for the last information, or contact us at 08 8351 9956 for the most current details of the costs involved.
Do you need help with an Australian visa application?
At Work Visa Lawyers we are experienced in assisting applicants in all matters relating to Australian visa applications. Our areas of expertise include Partner Visas, Skilled Migration visas, Business Skills Migration visas, Employer Sponsored Work Visas and other Family Migration visas as well as the Administrative Appeals Tribunal (AAT) Review, Judicial Review and Ministerial Intervention.
If you require further information regarding your Australia visa options you can contact us through:
(08) 8351 9956 or +61 8 8351 9956 or This email address is being protected from spambots. You need JavaScript enabled to view it.