People worldwide choose Australia as a destination for their education, and with our prestigious universities and glorious climate, it's easy to see why.
But how do you pick where in Australia to study? It depends on the purpose of your study; within the scope of this writing, we only talk about the migration side and its work-life balance for international students who decide to settle down in Australia.
Let's look at what the different states and territories have to offer.
The Criteria we are considering includes:
Most international students come to Australia and choose Australia as their destination by attaining a permanent residency and Australian citizen.
There are extra incentives built into the Australian immigration system for those who study and live In regional areas.
These include:
Extra 5 points for skilled migration
Extra year for post-study work visa 485 for those who study an eligible course in regional areas
More generous skilled occupation list for 491 visas in regional states and territories (491 visa is a 5-year temporary visa with a direct pathway to Australian permanent residency)
Lower requirements for state nomination and skilled migration pathway
In terms of migration pathways, you should consider an employer sponsorship program. Employer sponsor migration relies on there being an employer that is willing to sponsor you for a visa.
This can be a challenge to some occupations depending on your study location.
So they can be incentives studying in bigger cities so that you got access to more prominent employers or organizations.
This is particularly the case when you are focusing on occupation which might be more employed by big organizations which tend to be in Melbourne or Sydney
This could be occupation such as:
Finance Manager
General Manager
Management Accountant
Software engineer
It is not always a clear decision; the thing you might want to consider include:
The number of visas available can be high in regional areas

You will have a higher chance for skilled visas 190 or 491 if you choose to study in regional areas. The table compares data between total allocations of skilled visas 491 and 190 for each state and their total number of international students.
This figure cannot be 100% accurate because it does not mention other skilled workers from other states or completed their study currently who are working there.
However, within the scope of the table, we can see that regional areas such as South Australia, Tasmania, and Northern Territory are good destinations for Permanent residency pathways in Australia under the General Skilled Migration program.
And the availability of employers to sponsor you, which might be easier in large cities.
These are some of the considerations before you start deciding your journey in Australia as an international student looking for permanent residency.
The section below will give you more ideas about each state and territory to choose where to study in Australia.
METROPOLITANS AREAS (SYDNEY, MELBOURNE, AND BRISBANE)
New South Wales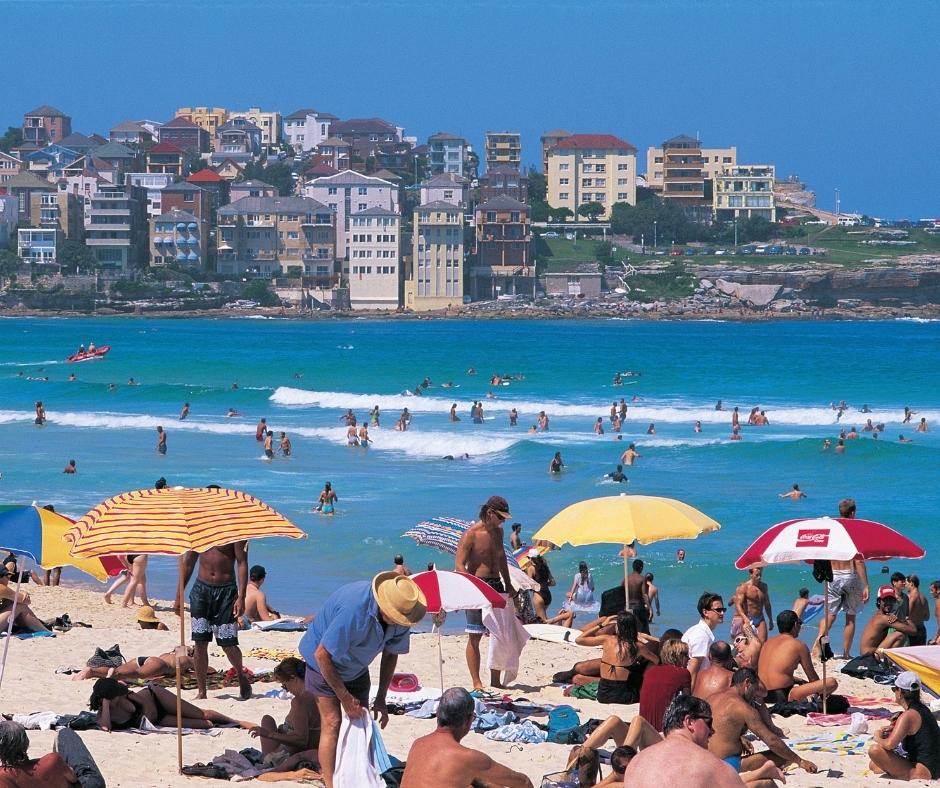 Home of Sydney and the famous Bondi Beach, New South Wales is Australia's most populous state. Sydney is the biggest and most recognizable city in Australia.
This is where the headquarters of corporations in finance, resources, and real estate, as well as film, fashion, and other creative industries are located in.
There are excellent job opportunities in Sydney and plenty of places to prepare for those jobs. Sydney city has six universities, 4 of which ranked in the Times Top 150 Under 50.
And you won't be alone; the population of Sydney is almost 5 million, which means traffic is dense and real estate prices are high. So high, in fact, they rival New York!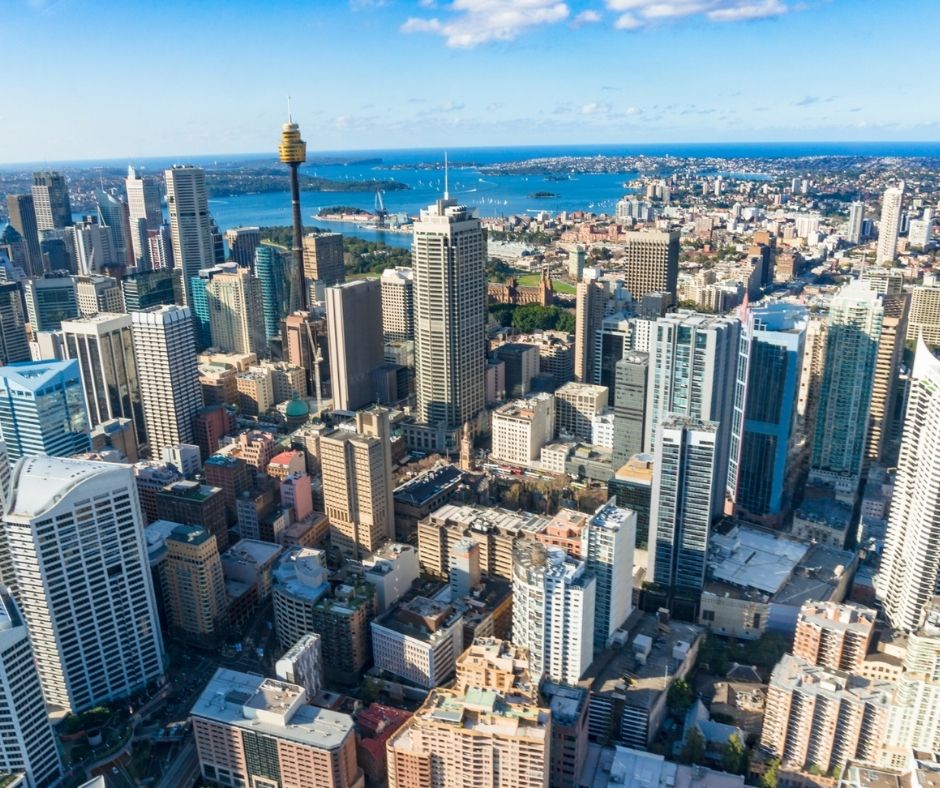 Study in Sydney if you want great job prospects and the big city experience, and you don't mind spending extra.
Due to its high population and competitiveness shown in the above table, Sydney is not ideal for the Skilled Migration Program (Visa subclass 491 and 190)
We will talk more about the skilled visa 190 or 491 migration opportunities in Sydney in another video and article, which are coming soon.
Please stay tuned and sign up for our newsletter to get notifications of new videos.
However, there are some popular regional areas in Sydney which you could be looking at, such as Wollongong and Newcastle, where reputable universities are located.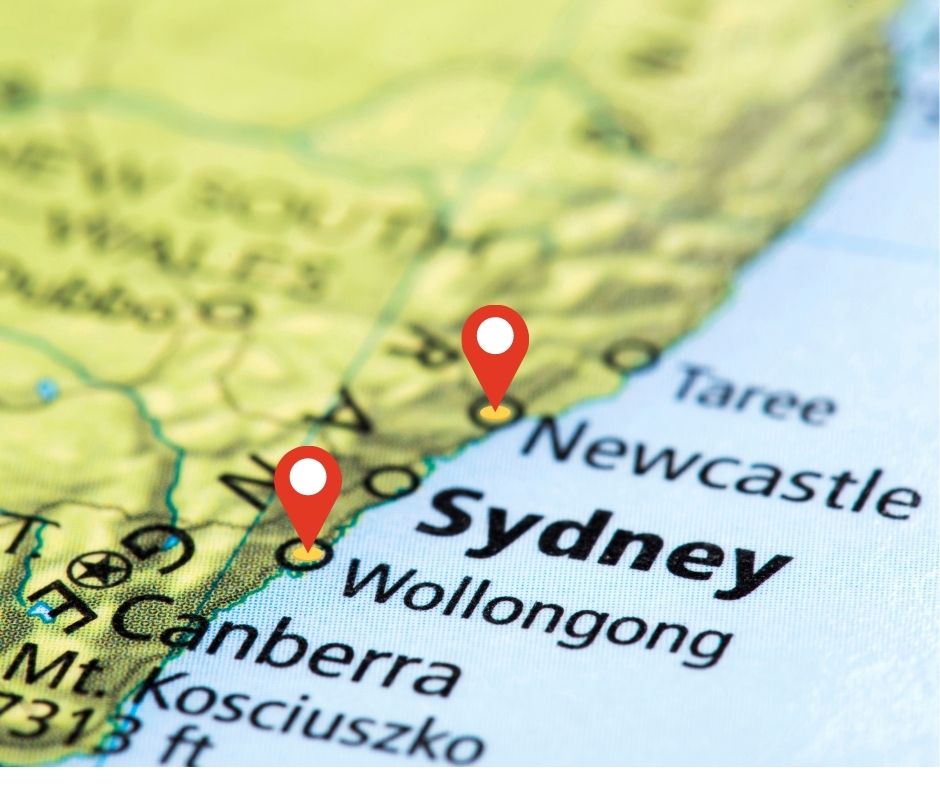 Skilled visas criteria in those areas are much more accessible than ones for Sydney residents.

Queensland
Queensland is home to Brisbane, the Gold Coast, and the Great Barrier Reef.
With its warm and tropical climate, Queensland is more comfortable for those who prefer things on the humid side.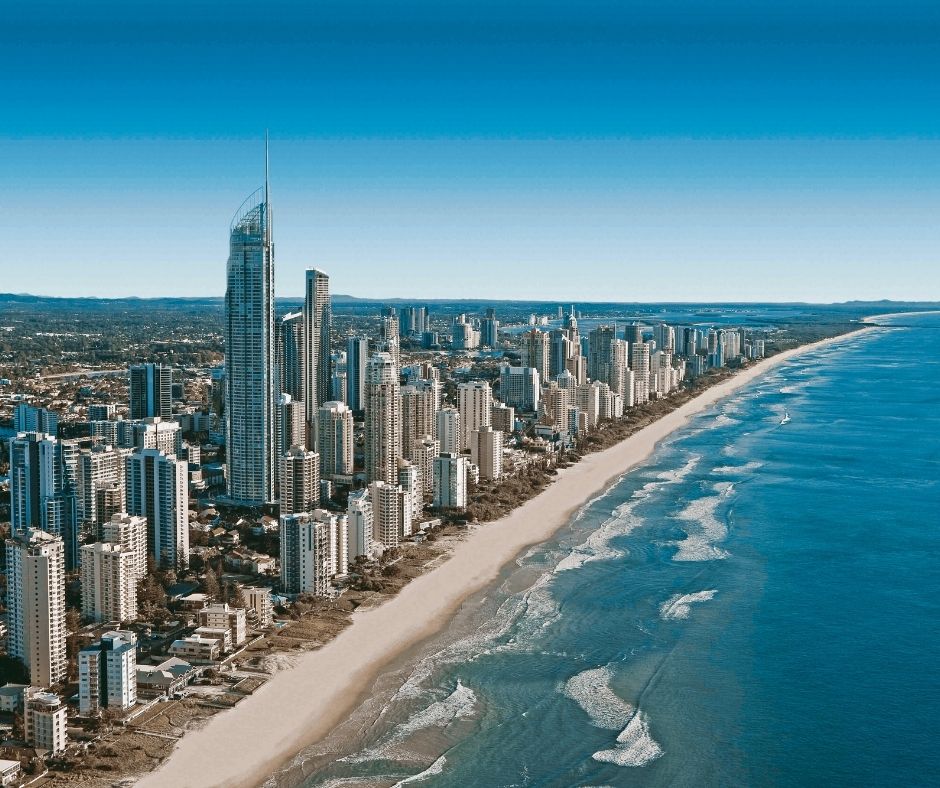 Tourism is a big business in Brisbane, which means hospitality jobs are common.
You can train to be a chef here at Le Cordon Bleu or attend one of the 11 highly ranked universities.
You can study anything here. Biomedicine, aerospace, mining, and business are just some of the current focuses.
QLD also offers some of the best regional locations to study and migrate, such as Gold Coast, Cairns, and Townsville.
Having the most advantages of natural resources, sightseeing, and great location for international travelers, Queensland has pioneered announcing a popular skilled migration stream to attract small business owners for skilled visa 491 nominations.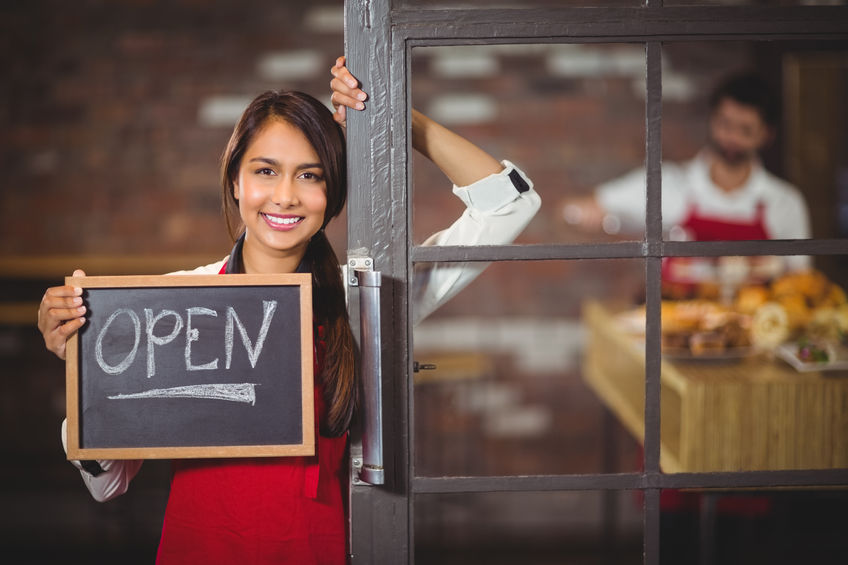 Study in Queensland if you want sunshine and spectacular beaches!
Victoria
Victoria is best known for Melbourne, the arts capital of Australia.
Melbourne still has its share of big business, but it's best known for its galleries, shopping, and coffee. University of Melbourne and Monash University have international reputations for academia.
If you want to train in performing Arts, Melbourne is home to the National Institute of Dramatic Art, or NIDA – attended by Cate Blanchett and Baz Luhrmann.
The cost of living in Melbourne is not relatively as high as in Sydney, but it is not cheap either.
To be selected to apply for skilled visa nomination, you must be currently working in one of our target sectors using your STEMM skills.
Those target sectors are health, medical research, life sciences, digital, agri-food, advanced manufacturing, new energy, emission reductions, and creative industries.
More information about the Victoria Skilled Migration program's target sectors here >
Sydney, Brisbane, and Melbourne are the top 3 big cities in Australia.
But if you'd like to live somewhere else, you're in luck.
Everywhere outside those cities is considered "regional" for the purposes of immigration.
And if you choose to study in a regional area, there are incentives such as:
Faster visa processing
More job choices on the Regional Occupations List
A different year on a graduate visa if you studied in a regional area.
Plus, it's usually quieter and cheaper to live outside the big 3, which is ideal if you have a family.
REGIONAL AREAS
Western Australia
What you need to know about Western Australia is… it's big!
Perth is the capital city, but the entire state is around the same size as Western Europe.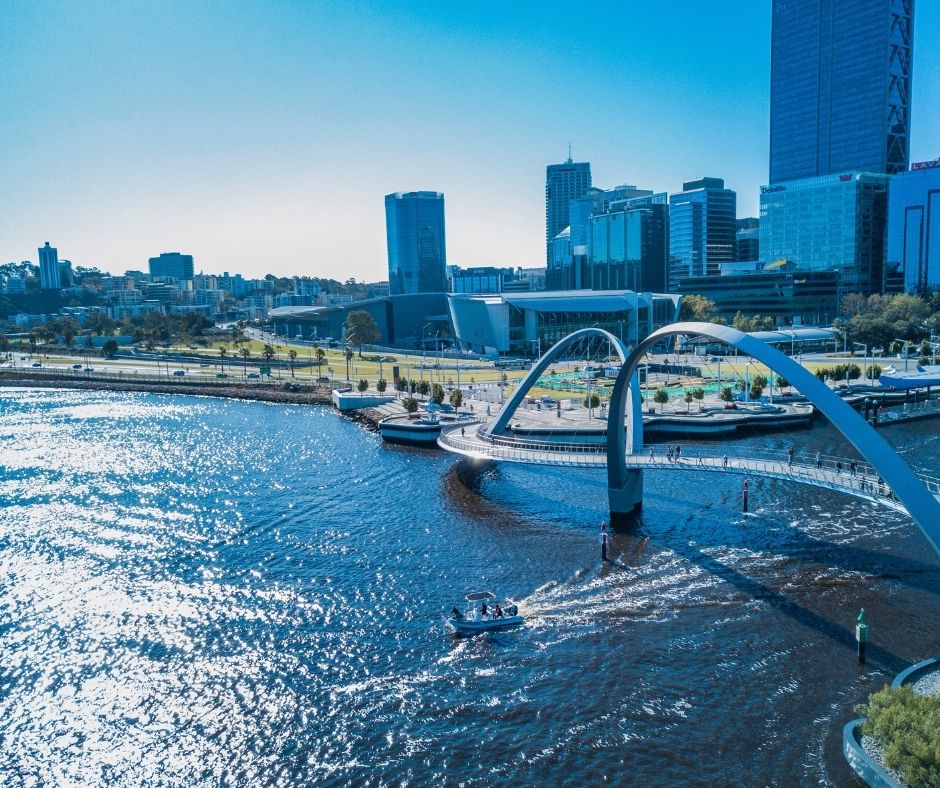 If you like big, open spaces, this is the place for you.
Perth is a few hours ahead of Melbourne and Sydney due to the time zone difference, which might make calling home a bit easier.
Western Australia is home to many mining sites, so the biggest businesses tend to be oil and gas and metals.
With a warm, mild climate and affordable housing, Perth is a great place to study if you have a family.
Study in Western Australia if you're interested in earth sciences and natural resources.
Northern Territory
The NT hosts Australia's most striking landscapes like Uluru and Kakadu National Park.
It's also the youngest of any Australian state, with the median age being 32 years old!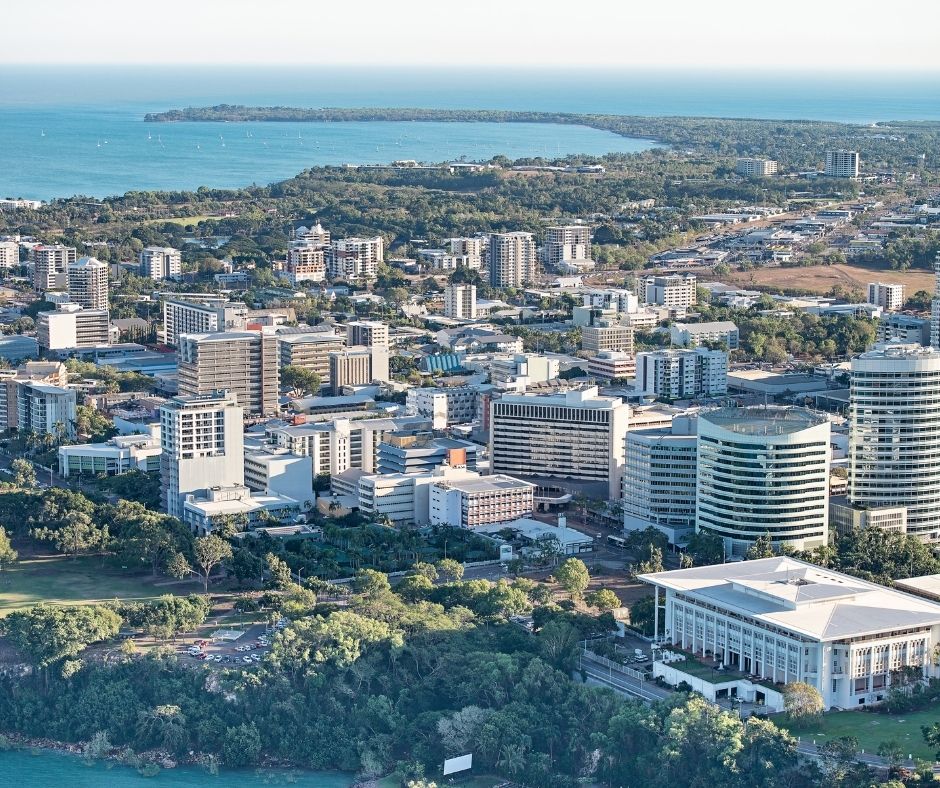 If you're in Darwin, you'll benefit from being closer to the rest of the world, which means shorter flights to Southeast Asia.
If you choose Alice Springs, you'll be right in the Red Centre of Australia, which is a unique cultural experience.
The Northern Territory doesn't boast as many universities as other states, but it has plenty of vocational colleges where you can learn trades, business, childcare, cooking, and more.
With the low density of population, the cost of living in NT is low by Australian standards and the life is more relaxing.
Study in the Northern Territory if you want to see the Australian outback and enjoy the most straightforward skilled nomination requirements for visa 190 and visa 491.
Tasmania
Tasmania is an island off the Southern coast of Australia and is a lot cooler than the rest of the nation.
The population here is lower than Sydney and Melbourne, which means a lower cost of living and higher safety ratings.
Tasmania is covered by pristine wilderness and unique wildlife and has a rich cultural history, and you are always just a 10-minute drive from the countryside.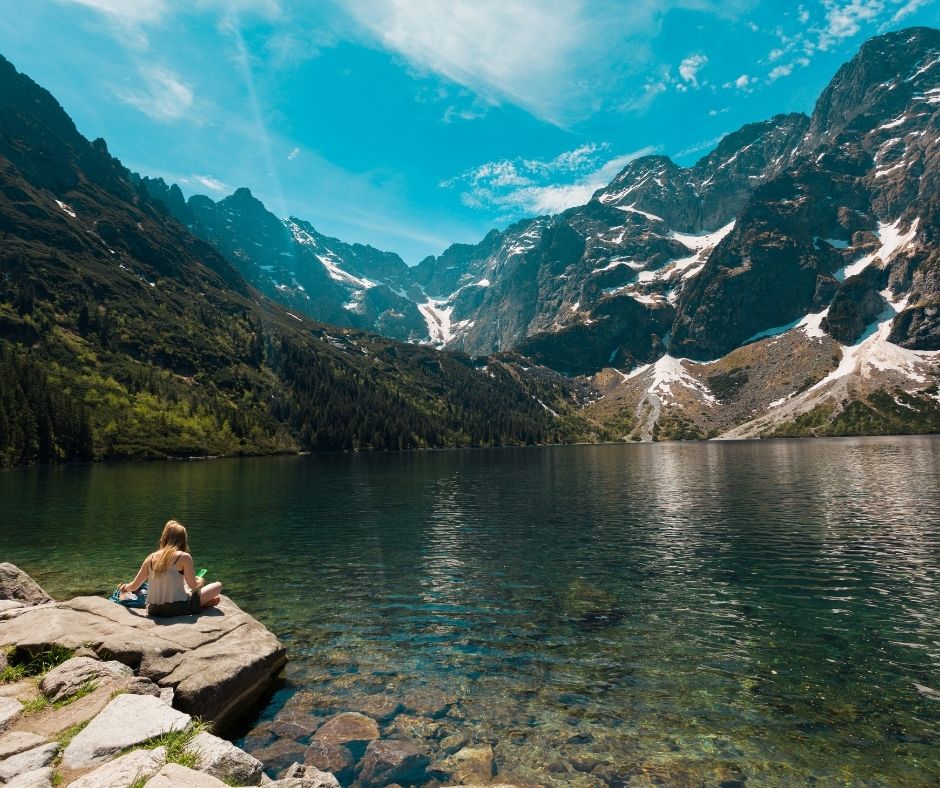 Because of this, the University of Tasmania offers world-class agriculture and biodiversity courses as well as marine and Antarctic studies.
Study in Tasmania if you love the outdoors.
ACT
The Australian Capital Territory is home to the nation's capital city, Canberra.
Boasting Australia's highest rating university, Australia National University, Canberra will set you up with quality education and many work opportunities in government and public service.
Graduates in Canberra have plenty of job opportunities, and the salaries here are higher than average. While the cost of living is lower than in Sydney or Melbourne, although food is slightly more expensive, rent in Canberra is on average 39% lower than in Sydney.
Study in the ACT if you want to work in government.
South Australia
Finally, South Australia with its capital of Adelaide - our hometown!
Adelaide was crowned the World's third most livable city in 2021 and number 1 for quality of life. South Australia has a Mediterranean climate which is perfect for growing grapes.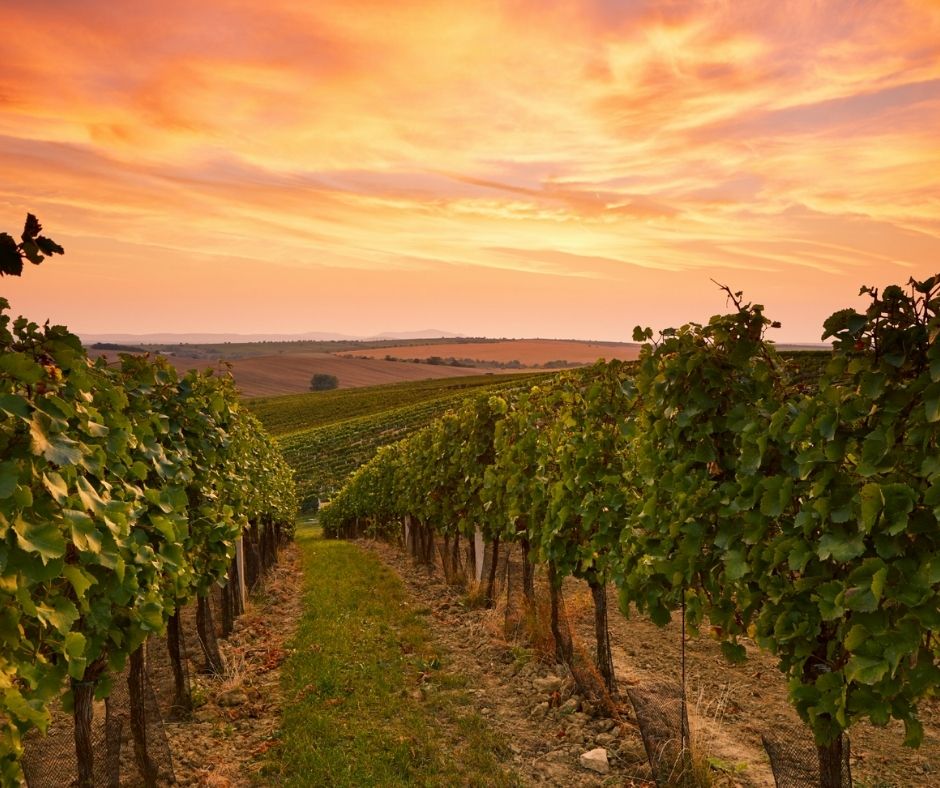 South Australia has proactively developed sectors of hospitality and wine businesses. Following Queensland, they have launched the startup and small business skilled migration.
Many graduates have utilized this simple requirement to earn from their business and obtain permanent residency through Visa subclass 190.
It's also home to excellent universities and a range of vocational colleges, offering everything from law and business to IT.
Giant technological companies have recently set their footprints in South Australia to open more than thousands of job opportunities in the coming years.
The cost of living in South Australia is relatively low compared to Sydney or Melbourne, but it has good amount of restaurants and entertainment spots to balance your work life with family and friends.
Study in South Australia if you love good food and wine.
Conclusion
Outside of the capital cities, there are plenty of smaller cities and towns throughout Australia, and remember everything outside of Sydney, Brisbane, or Melbourne is considered "regional," so you get those visa incentives.
Wherever you choose to study, Australia is a friendly and relaxed country with excellent quality of life.
How to get permanent residency in Australia after study?
The main pathways for international students studying in Australia is through General skilled migration program and Employer sponsorship program.
Details of how to get Permanent residency in Australia will be demonstrated soon in another blog.
Please sign up for our newsletter for updates on new blog about Australia Immigration updates
Work Visa Lawyers – PR pathway advice for each client
Work Visa Lawyers have a team of professional Registered Migration Agents and Immigation Lawyers based in South Australia for skilled visas 491 and 190, employer sponsorship program ( TSS 482, DAMA...) and Business investment visas subclass 188.
We will give you the best adcive on major of study, university which are the most suiable for your Permanent residency pathway. Come and talk to our Immigration lawyers or Registered Migration Agent to have yourself the best personalised PR pathway.
Work Visa Lawyers will assess whether your occupation and your current profile fits into any occupations in Australia skilled occupation list.
We are one of the best Immigration Agents and Lawyers in Australia. We are based in South Australia, and you are always welcome to book an appointment with us via phone call, Zoom/Skype or Face to face consultation.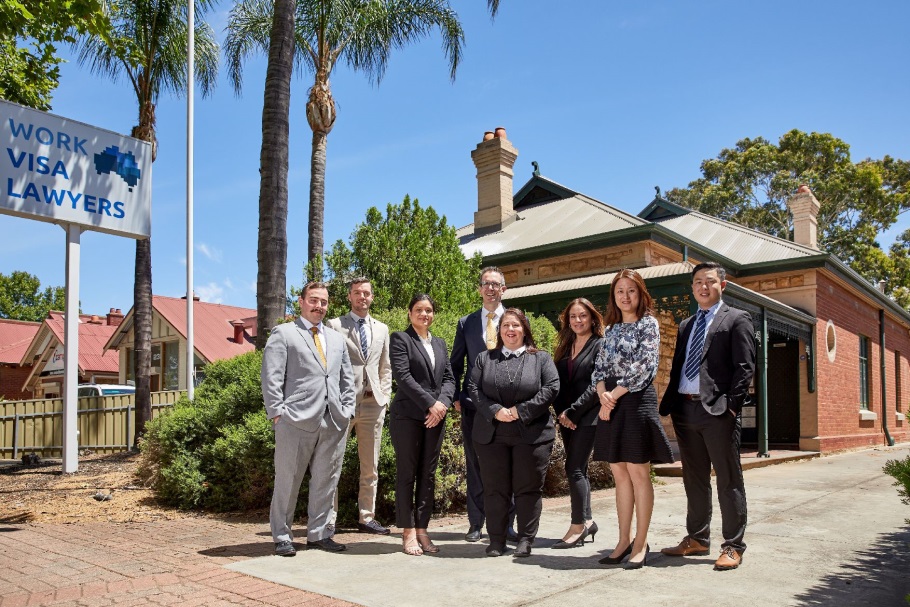 Book an appointment with one of our experienced Immigration Lawyers and Registered Migration Agents here.
Contact us on (08) 8351 9956 or +61 8 8351 9956 or This email address is being protected from spambots. You need JavaScript enabled to view it.