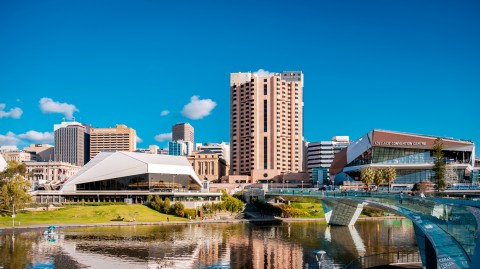 South Australia has released its new State Nominated Occupation List (SNOL) for skilled migration, and its good news for prospective migrants. State nomination applications will be open again at 12pm (ACST) on 3 July 2019.
There have been 116 new occupations added to the SNOL with only 16 being removed, but still available on the Supplementary Skilled List (SSL). This brings the total number of occupations available on the SNOL to 275, and 223 available on the SSL, making it the broadest state nomination list in Australia.
For those unfamiliar with the lists, South Australia operates both a State Nominated Occupation List (SNOL) that is basically open to all applicants, and a Supplementary Skilled List (SSL) which is only available for SA international graduates, those working in SA, family chain migration and high points candidates.
These changes are only relevant to the state nomination component of the following skilled visas:
New additions to the State Nominated Occupation List (SNOL)
Of the 116 new additions to the SNOL, these are the broad occupation categories that have seen the most change and some of the notable occupation inclusions. For the full list of occupations please visit the Immigration SA website.
Specialist Managers
Including Sales and Marketing Manager (131112), Finance manager (132211) and Research and Development Manager (132511).
Engineering & Science Professionals
Including Civil Engineer (233211), Production or Plant Engineer (233513) and Life Scientist - General (234511).
Health Professionals
Health Promotion Officer (251911) and General Practitioner (253111).
Social & Welfare Professionals
Clinical Psychologists (272311), Counsellors nec (272199), and Social Professionals nec (272499).
Existing occupations that have been 'reset'
In addition to new SNOL occupations, those that were already listed but were designated as 'special conditions apply' (around 80 occupations) have reverted back to being available under regular conditions.
Some of the notable occupations in this situation include many in the ICT Professionals (26) category, Registered Nurse nec (254499), Pastry Cook (351112), Chef (351311), and Hairdresser (391111).
Changes to State Nomination requirements
In addition to changes to the occupation eligibility, Immigration SA has also adjusted some of its nomination requirements:
High Points pathway
This pathway, where an applicant has 80 points or more, will continue to be available for occupations on the SSL or those on the SNOL that have reached 'Special Conditions'. However, depending on demand, the minimum points required may increase throughout the program year or may become unavailable via this pathway all together.
Higher points for ICT occupations
Applicants nominating an ICT occupation (with and ACS skills assessment) will now be required to have a minimum of 75 points, an increase from the previous 70 points.
Former international graduates and long-term residents
The pathway to allow former international graduates and long-term residents of SA has been modified slightly to accommodate those living in the state for 'at least 7 years' rather than 'since march 2012'.
Further detail of these changes can be viewed on the Immigration SA website.
Do you need help with an Australian visa application?
At Work Visa Lawyers we are experienced in assisting applicants in all matters relating to Australian visa applications. Our areas of expertise include Partner Visas, Skilled Migration visas, Business Skills Migration visas, Employer Sponsored Work Visas and other Family Migration visas as well as the Administrative Appeals Tribunal (AAT) Review, Judicial Review and Ministerial Intervention.
If you require further information regarding your Australia visa options you can contact us through:
(08) 8351 9956 or +61 8 8351 9956 or This email address is being protected from spambots. You need JavaScript enabled to view it.