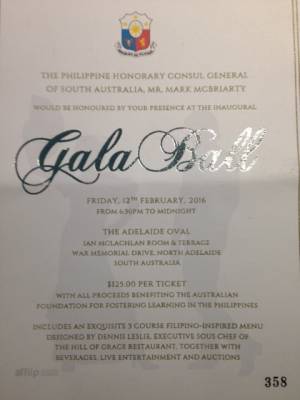 Principal Migration Agent and Lawyer, Chris Johnston attended the Philippine Honorary Consul General of South Australia, Mr Mark McBriarty to attend the inaugural Gala Ball on Friday, 12 February 2016. The gala ball was held at the Adelaide Oval with all proceeds going to the Australian Foundation for Fostering Learning in the Philippines (AFFLIP).
Featuring a 3 course Filipino-inspired menu from the Hill of Grace Restaurant, the evening was filled with good food, entertaining performances and pleasant company. An auction was also held at the gala ball to raise funds for the AFFLIP.
It was a pleasure for Chris to be part of this cultural event. It is a nice reminder for businesses to reach out and be involved with the community, especially in providing support and aid to the needy. On behalf of Work Visa Lawyers, we wish the AFFLIP an outstanding year ahead in meeting its objectives to facilitate learning for the young Filipinos in Mindanao and other parts of the Philippines.
Chris spent time with Migration Institute of Australia (MIA) members German Glico and Teresita Sarmiento. Teresita is an active and important member of the Filipino community. She did a great job in organising a number of tables for the Gala Ball.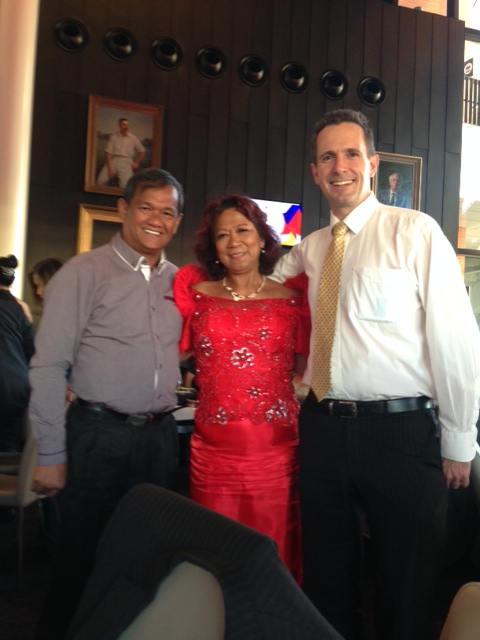 Chris with Teresita Sarmiento and German Glico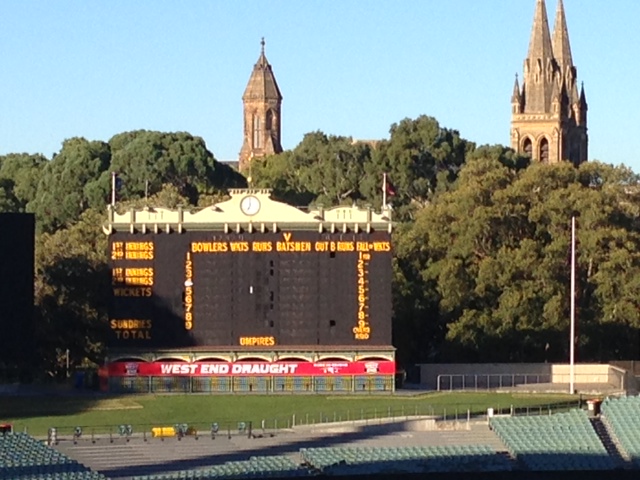 View from the Gala Ball room