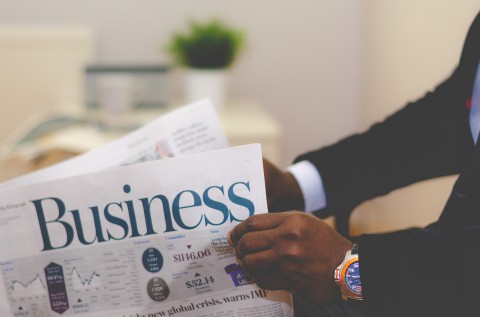 Business visa holders, whether they be permanent or provisional, must continue to meet certain conditions after arrival in Australia. Being aware of all the visa conditions and utlising the available support is key to ensuring a successful venture in Australia.
What are the conditions I need to meet?
Business Talent (Permanent) subclass 132 visa
The Business Talent (Permanent) subclass 132 visa is a permanent visa from the day it is granted. However, it is subject to cancellation if you can't meet the Business Review criteria after two years. To avoid a cancellation and maintain your visa, it is important that you continue to meet certain conditions:
Own a significant portion of the eligible business
You will need to have at least 30 per cent ownership of the business and be able be provide evidence. All the records relating to your management in the business need to be kept, such as meeting minutes, a work diary, and business correspondence.
Invest your own time and continuously utilise your own skills
You are required to be involved in the direct management of the business rather than just appoint someone to act on your behalf. You will need to maintain continuous management without significant or frequent breaks.
Actively participate at a senior level
You must play an important role in the business as a day to day strategic decision maker.
The Department of Home Affairs will usually issue you a Survey of Business skills visa holders (Form 1010) 22 months after your arrival in Australia. The Form 1010 covers the following details of your business:
Australian business engagement
type of business established
company turnover
employment
level of Australian exports
amount of money invested in the business
efforts to engage in business in Australia
The form must be filled out correctly and clearly, as it directly reflects your business activities in Australia.
State and Territory government monitoring
Further to the criteria required by the Department, you also need to meet any State or Territory Sponsorship requirements. Many jurisdictions undertake subclass 132 visa monitoring through regular meetings to track your progress and ensure compliance. In the case of South Australia, these meetings are held every six months.
Business Innovation and Investment (Provisional) subclass 188 visa
Very similar to the subclass 132 visa review, Business Innovation and Investment (Provisional) subclass 188 visa holders are required to meet all the criteria for the Business Innovation and Investment (Permanent) subclass 888 visa if they wish to continue to reside in Australia. There are five streams within the subclass 888 visa that align to the subclass 188 visa, and each has its own unique criteria to be met.
You can find out more about the criteria for each of the five streams here.
What support services are available?
It is very critical that you establish and maintain your business correctly from the start. You may need to seek professional assistance to help with different aspects of operating a successful business.
Work Visa Lawyers has close relationships with local professionals who have been helping business migrants to establish and grow their businesses, maintain appropriate records and comply with regulatory requirements. These professionals include:
Accountants
Financial Advisors
Property Managers
Asset Managers
Local exporters
Work Visa Lawyers has been inviting its business clients to a South Australian Trade Show at least twice a year, introducing them to local product providers and helping them to build meaningful business relationships. You can read more about the most recent trade show here.
What are the visa cancellation provisions?
If your business activities are found to be non-compliant with your visa conditions the Department of Home Affairs can issue a Notice of Intention to Consider Cancellation. While assistance can be provided with this process, by getting the right support initially this situation can be avoided all together.
Do you need help with an Australian visa application?
Work Visa Lawyers has more than 13 years of experience in business visa applications, as well as Migration Review Tribunal, Judicial Review and Ministerial Intervention. We understand all the requirements that will lead to successful outcome and will provide you with excellent ongoing support.
If you require further information regarding your Australia visa options you can contact us through:
(08) 8351 9956 or This email address is being protected from spambots. You need JavaScript enabled to view it.