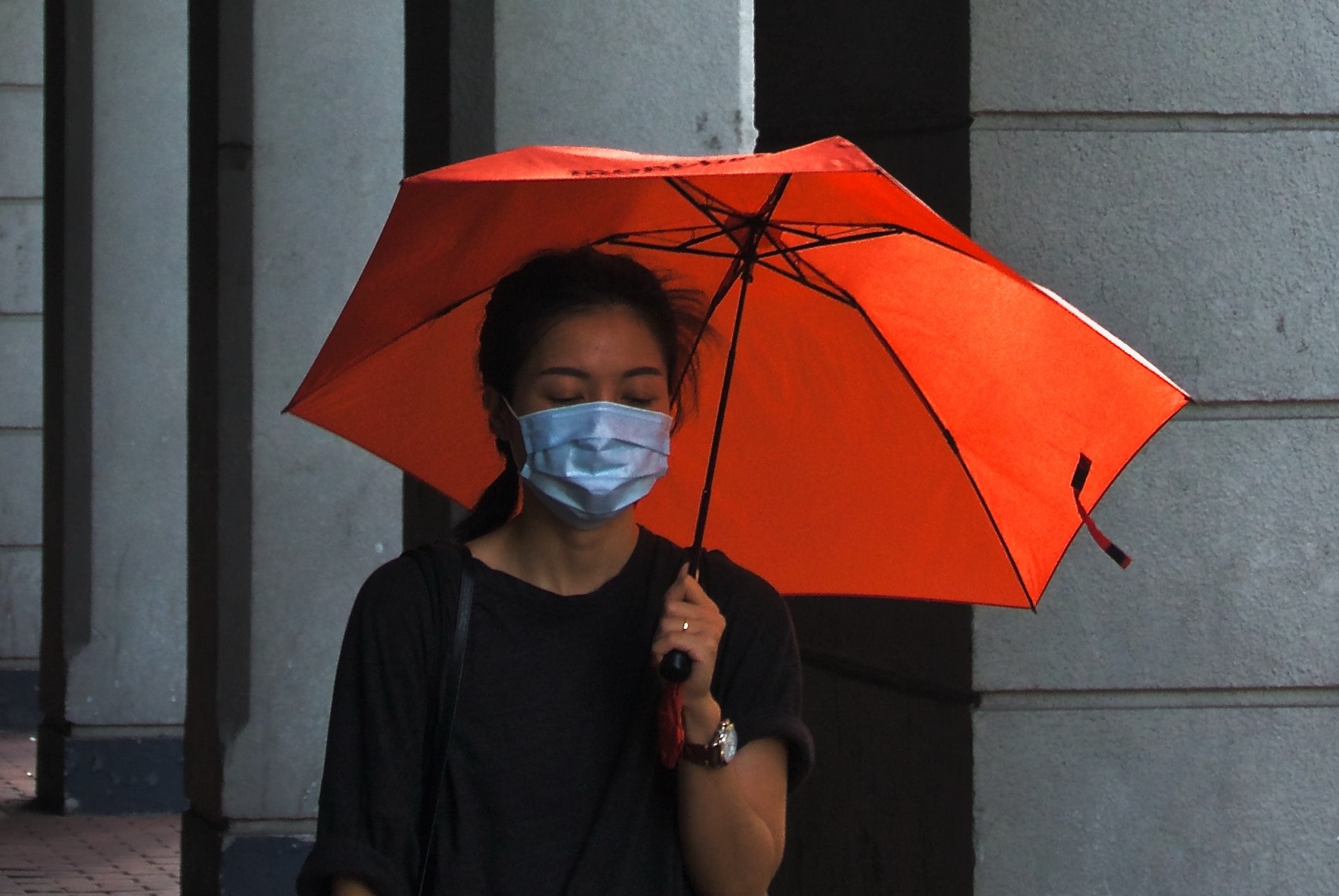 Wednesday February 12, 2020
Updated Statistics: Novel Coronavirus (2019-nCoV) situation reports - World Health Organization (WHO)
Globally estimated at 44,789 confirmed cases
Mainland China 44,311 confirmed cases 1,110 deaths (548 new)
Outside of China 478 confirmed, 28 countries 2 deaths
Australia 15 confirmed cases, 0 deaths, 5 recoveries
The Australian Government has announced that it will continue it's travel ban to China for the foreseeable future. Click here to read the latest travel advice.
Minister for Education Dan Tehan has announced that mental heath support is available for international students who are impacted by the coronavirus and its effect on families, study plans and travel.
The Minister's announcement is available to read here
The department has also put to together a resource document that lists a variety of organisations that students can reach out to for support for their medical health situation. Click here to access this information. Hopefully this inititiative will be of some practical help for the Chinese Student Community.
Thursday February 5, 2020
Updated Statistics: Novel Coronavirus (2019-nCoV) situation reports - World Health Organization (WHO)
Globally estimated at 27,668 confirmed cases
Mainland China 27,668 confirmed cases, 562 deaths (72 new)
Outside of China 246 confirmed, 28 countries, 2 deaths
Australia 13 confirmed cases, 0 deaths,
There have been reports of Chinese tourists seeking to extend their visas as their inability to travel back to China due to the Australian Government travel ban conditions.
Wednesday February 4, 2020
Updated Statistics: Novel Coronavirus (2019-nCoV) situation reports - World Health Organization (WHO)
Globally estimated at 24,552 confirmed cases

Mainland China 24,324 confirmed cases 425 deaths (64 new)

Outside of China 218 confirmed, 28 countries 2 deaths

Australia 13 confirmed cases
Whilst Universities Australia have spoken out aganist the treatment Chinese students arriving in Australia received from Boarder Force over the weekend as the travel ban was being implemented, calling for an apology for their mistreatment. Prime Minister Scott Morrision has praised the Australian Chinese community for helping limit the potential spread of the virus by adhering to quarantine advise and 24 day self isolation periods.
Tuesday February 4, 2020
Updated Statistics: Novel Coronavirus (2019-nCoV) situation reports - World Health Organization (WHO)
Globally estimated at 20,629 confirmed cases

Mainland China 20,438 confirmed cases 425 deaths (64 new)

Outside of China 146 confirmed (14 new) 23 countries 1 death

Australia 12 confirmed cases
Students, Visa holders and Australian Expats residing in mainland China can access the latest information Regarding Travel Restrictions can be found on the Australian Border Force Website.
The Simplified Chinese version of these communication documents can be found here.
As of November 2019 there were 754,656 international students in Australian Education Institutes. China is the number one country of origin making up 28% of all students.
Each university around the country has implemented their own response to the outbreak and are advocating for all students to have the same access to services and classes. Some campuses are holding Skype calls in place of face to face meetings for those who are in self-quarantine example。
Monday February 3, 2020
Current WHO Statistics for Coronavirus
Globally 14557 confirmed (2604 new)

Mainland China 14411 confirmed (2590 new) 2110 severe (315 new) 304 deaths (45 new)

Outside of China 146 confirmed (14 new) 23 countries 1 death

Australia 12 confirmed cases
Source: World Health Organation. Novel Coronavirus(2019-nCoV) Situation Report - 13 Data as reported by 2 February 2020*
Manadrin Chinese Translated Information on the Work Visa Lawyers Chinese Language Website
Work Visa Lawyers has translated the current Public Information on the Coronavirus to from The Australian Government Depart of Health into Mandarin Chinese.
Current Advice from Australia Government Department of Home Affairs
All travel to mainland China is prohibited.

All travellers arriving to Australia out of mainland China (not just Hubei province) are asked to self-isolate for a period of 14 days from the time they leave mainland China - to minimise the potential for transmission.

Additional border measures will be implemented to deny entry to Australia to people who have left or transited through mainland China from 1 February, with the exception of Australian citizens, permanent residents and their immediate family and air crews who have been using appropriate personal protective equipment.


It is estimated that almost 300 Australians have boarded an evacuation flight at Wuhan airport bound for Christmas island via Western Australia.

Source: https://www.health.gov.au/news/coronavirus-update-at-a-glance


International Students
Due to the travel ban effective as of February 1, 2020. International students who have travelled home during the university break and Chinese New Year celebrations who have not yet returned to Australia could face difficulty in returning to Australia in time for the start of Semester One study period. Each individual Australian university has its own policies and students are encouraged to make direct contact with their educational institutions. For example, some institutes have already been taken actions such as: Monash university has already cancelled its February exams and delayed their commencement date, University of Sydney has allowed all students the flexibility to enrol up to two weeks after the start of semester unless there are exceptional circumstances which would prevent them from completing the course; and offering commencing students who have been impacted and unable to travel to commence their studies the option to defer or have their fees refunded.

Temporary Visa Holders
There are a number of questions for surrounding current temporary visa holders, those whose visa are expiring and those wanting to apply for an Australian visa at this point in time.
For the most current information on these matters visit the Department of Home Affairs website.
https://www.homeaffairs.gov.au/news-subsite/files/coronavirus-general-20200201.pdf
.

Community Impact so far
The cruel timing of this epidemic has had an immediate and visible impact on Chinese communities all over Australia. At a that is meant to be a celebration Lunar New Year official functions, street parties and celebrations and been cancelled, postponed or poorly attended due to self-quarantining and general worry of exposure to the coronavirus in public settings.
Some agencing have chosen to not take face to face enquiries, instead handling all business queries by telephone. Face masks have sold out pharmacies, as individuals and businesses make the decision to wear them when in public settings.

The travel ban obviously affects individuals' ability to return to work which may put their employment in jeopardy. However, the 14 day self-quarantine condition will cause significant disruption to work, schooling and childcare services. Children who have visited mainland Chinese in prior to February 1, will not be permitted to attend any Australian childcare facility or school until they have completed their quarantine period, showing travel documentation as proof.
Since media reports on the coronavirus started circulating in late January there has been fear and uncertainty among some elements of the wider Australian population. Unfortunately there have been anecdotal reports of an increase in racist incidents, with members of the Chinese Australian community being blamed for the disease purely based on their ethnicity. We hope that rationality, health education and compassion will prevail.


Do you need help with an Australian visa application?
At Work Visa Lawyers we are experienced in assisting applicants in all matters relating to Australian visa applications. Our areas of expertise include Partner Visas, Skilled Migration visas, Business Skills Migration visas, Employer Sponsored Work Visas and other Family Migration visas as well as the Administrative Appeals Tribunal (AAT) Review, Judicial Review and Ministerial Intervention.

If you require further information regarding your Australia visa options you can contact us through:

(08) 8351 9956 or +61 8 8351 9956 or This email address is being protected from spambots. You need JavaScript enabled to view it.