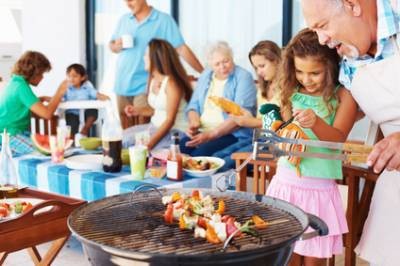 Happy New Australian Migration Programme Year 2016-17!News for Accountants, Registered and Enrolled Nurses, Student Visas and more!
The 1st of July each year ushers in the new migration programme year for Australia. Here are some of the highlights of the past programme year in 2015-16 and what to look forward to in 2016-17.
Student Visas to be reduced to TWO categories
From 1 July 2016 student visas will be reduced to 2 categories to simplify the application procedure and processing of student and student guardian visas. All student and student guardian visa applications not lodged or paid will be removed from the online system. New application forms will need to be completed for applications lodged on or after 1 July 2016.
The financial capacity requirements will be increased on 1 July 2016 as follows:
Student: $19,830
Student Guardian: $19,830
Spouse or de-facto partner of student: $6,940
Any dependent children: $2,970
For more detailed information you can refer to our earlier articles here and here.
Processing times for Partner Visas and RSMS Visas getting slower
During the 2015-16 programme year it has been noted that processing times have gotten longer for partner and employer sponsored RSMS visa applications. This has created a lot of frustration for applicants but the delay in processing also means that applicants need to ensure the visa criteria are met at the time when the case officer starts to process the visa application.
In the case of a partner visa application where a case officer is allocated only 14-18 months after lodgement, the case officer will usually ask for evidence to show that the relationship is still genuine and ongoing 14-18 months after the lodgement of the visa application. This means that the applicant and partner should continue to collect and compile evidence of their relationship even after the application was lodged.
Work Visa Lawyers advises applicants to be diligent and patient in waiting for the visa outcome as there are no signs that processing times will be getting shorter.
New Occupation Lists (SOL & CSOL) and Occupation Ceilings for SkillSelect
The Department of Immigration and Border Protection (DIBP) has released the occupation lists for the programme year 2016-17. The new Skilled Occupation List (SOL) and Consolidated Skilled Occupation List (CSOL) did not provide any surprises.
Occupations moved from SOL to CSOL
233611 Mining Engineers (excluding Petroleum)
233612 Petroleum Engineers
234912 Metallurgists
251311 Environmental Health Officers
251312 Occupational Health & Safety Advisers
411211 Dental Hygienists
411212 Dental Prosthetists
411213 Dental Technicians
411213 Dental Therapists
Occupations added to the SOL
251912 Orthotist or Prosthetist
252711 Audiologists
For more details about the SOL and CSOL, please refer to our article here.
Occupation ceilings were also announced by DIBP for the new programme year. An occupation ceiling is a limit on the number of invitations that can be issued through SkillSelect each year.
An occupation ceiling is applied to:
Skilled independent visas (subclass 189)
Skilled regional sponsored visas (subclass 489)
You won't be invited to apply for one of these visas if your occupation has reached its ceiling.
From the planned occupation ceilings the following are noted:
ANZSCO Group 2713 Solicitors' occupation ceiling has changed from 3252 to 5154 places
ANZSCO Group 3421 Air-conditioning and Refrigeration Mechanics' ceiling has changed from 1038 to 1701 places
ANZSCO Group 1332 Engineering Managers register an increase in places from 1014 to 1407
ANZSCO Group 2332 Civil Engineering Professionals has decreased from 2970 places to 2174
ANZSCO Group 2539 Medical Practitioners also register an increase from 1000 to 1315 places
ANZSCO Group 2211 Accountants remain approximately the same at 2500 places

For more details about the occupation ceilings and what it means for you, refer to our article here.
Confusion to Occupation Ceilings numbers for Accountants
There was some confusion earlier as the occupation ceiling for Accountants were listed at 4777 places. This has since been clarified by the Migration Institute of Australia (MIA) to be inclusive of all other programmes, such as employer sponsored visas. For SkillSelect the places for Accountants are now listed at 2500 places.
Based on Invitation to Apply (ITA) selection results the points required to receive an ITA as an Accountant remain high with a minimum requirement of 65 points.
ANMAC accepts PTE Academic and TOEFL iBT for skills assessment English requirements
From 1 July 2016 the Australian Nursing and Midwifery Accreditation Council (ANMAC) will accept PTE Academic and TOEFL iBT English test results for the purposes of skills assessment. More information is available here.
Visa scams in the media
Australian visas have been in a bad spot in the past year, with news media reporting abuses by employer sponsors and visa applicants on temporary work visas and student visas. From the 7-Eleven reports to suspicious education institutes and most recently the alleged corrupt activity within the DIBP, the image of the Australian migration systeme has perhaps been more negative in recent times.
This week there has been the release of an investigation by 7.30 and Fairfax media in relation to allegations that the "Immigration Department chief Michael Pezzullo has referred 132 cases of suspected corruption inside the department to the national corruption watchdog".
The scandals regarding the exploitation of student visa holders and other negative finding is having effect on the visa processing side of things. The temporary work visas such as the 457 visa and other employer sponsored visas such as the RSMS subclass 187 visa are being assessed in great detail by the Department.
Changes have also been introduced to the employer sponsored visa programme, such as introducing criminal and civil charges for abuse of the programme. It is advised that the visa applications submitted should be complete and supported by sufficient evidence to prevent possible delays or refusal.
Sources:
Comments by Chris Johnston – Principal Lawyer and Registered Migration Agent at Work Visa Lawyers
The new migration programme year is perhaps the best time to submit a visa application. Planning numbers and occupation ceilings are not filled, while state sponsorship places are usually available (but not for long) for various occupations. If you have a visa application prepared, it is best to submit it as soon as possible in the new financial year.
Also to note is that there has not been any visa application fee (VAC) increases as of 1 July 2016. This may change once the Australian elections are complete and parliament resumes to pass bills to increase visa application fees. However you are advised to ensure your application is complete and meets all criteria before lodgement. You can engage the services of a Registered Migration Agent in preparing a complete visa application.
This information is accurate on 1 July 2016
Do you need help with an Australian visa application?
At Work Visa Lawyers we are experienced in assisting applicants in all matters relating to Australian visa applications. Our areas of expertise include Skilled Migration visas, Business Skills Migration visas, Employer Sponsored Work Visas, Partner and other Family Migration visas as well as the Administrative Appeals Tribunal (AAT) Review, Judicial Review and Ministerial Intervention.
If you require further information regarding your Australia visa options you can contact us through:
(08) 8351 9956 or +61 8 8351 9956
or This email address is being protected from spambots. You need JavaScript enabled to view it.