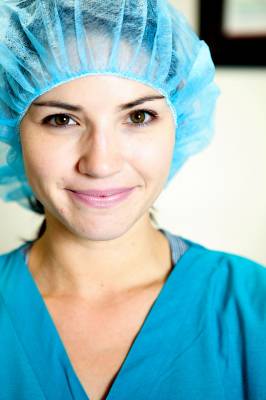 The Department of Immigration and Border Protection (DIBP) has announced changes affecting the Employer Nomination Scheme (Subclass 186 Visa) and Regional Sponsored Migration Scheme (Subclass 187 Visa). Two occupations – Ministers of Religion and Medical Practitioners, are affected by the changes announced.
Ministers of Religion (ANZSCO 272211) now required to sign-up to Labour Agreements
Ministers of Religion are now no longer eligible for the Direct Entry and Temporary Residence Transition stream of subclass 186 and 187 visas, as well as the Temporary Work (Skilled) subclass 457 visas. Religious organisations are now required to have an Industry Labour Agreement in place before they submit nominations under the 186, 187 and 457 visas.
Exemptions to age, skill and English language are no longer available to Ministers of Religion. Applicants must meet the requirements outlined in the Ministry of Religion Industry Labour Agreement. Follow this link to learn more about requesting for labour agreements.
Age Exemption now available for eligible medical practitioners in regional Australia
Medical practitioners who work in regional Australia and wish to apply for the subclass 186 and 187 visas now have easier access to exemptions for the age requirement if they are 50 years of age or over. Medical practitioners working in regional Australia seeking for the age exemption will no longer require employment with the same employer while holding a subclass 457 visa or a Medical Practitioner (Temporary) Subclass 422 Visa. They will instead need to:
Demonstrate at least four years of employment in the nominated occupation
Demonstrate that at least two out of the required four years of employment were located in regional Australia
Ensure that the nominated position is located in regional Australia
For more information about exemptions, visit the Department webpage here.
Comments by Chris Johnston – Principal Lawyer and Registered Migration Agent at Work Visa Lawyers
More changes are expected at the turn of the new fiscal year and it is important that applicants are aware of the implemented changes that can affect your Australian visa eligibility. In this case Ministers of Religion are now subjected to stricter requirements while medical practitioners in regional Australia effectively gain a lower requirement for the age criteria when applying for the subclass 186 or 187 visas.
Follow Work Visa Lawyers on Twitter, Facebook and YouTube to receive information on the latest changes to the Australian migration programme.
Source:
This information is accurate on 1 July 2015
Do you need help with an Australian visa application?
At Work Visa Lawyers we are experienced in assisting applicants in all matters relating to Australian visa applications, including state sponsorship applications. Our areas of expertise include Skilled Migration visas, Business Skills Migration visas, Employer Sponsored Work Visas, Partner and other Family Migration visas as well as Migration Review Tribunal, Judicial Review and Ministerial Intervention.
If you require further information regarding your Australia visa options you can contact us through:
(08) 7225 5091 or +61 8 7225 5091
or This email address is being protected from spambots. You need JavaScript enabled to view it.